Britain announced a new "crypto assets task force" in a joint effort to assets in the mainstream.
Like SuperHeroes, the task force will include members from the Treasury, the Bank of England and the Financial Conduct Authority, whose goal will be to maintain a leadership position for the UK in cryptocurrency and fintech.
$3 billion UK fintech investment
Fintech investment in the UK in the past nine months is estimated at nearly $3 billion (£2.1 billion). The Treasury calculates that fintech contributes £6.6 billion to the economy, employing more than 60,000 people across 1,600 companies.
"We are determined to make Britain the best place to start and grow a digital business while giving consumers more choice when it comes to managing their money," Digital, Culture, Media and Sport Secretary Matt Hancock said.
The Financial Conduct Authority said it will increase its monitoring in order to spot misconduct and restore public confidence in cryptocurrency and fintech investments.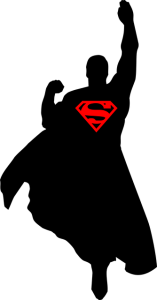 Restoring public confidence
Philip Hammond, UK Finance Minister, said in the statement:
I am committed to helping the sector grow and flourish, and our ambitious sector strategy sets out how we will ensure the U.K. remains at the cutting edge of the digital revolution. As part of that, a new task force will help the U.K. to manage the risks around crypto assets, as well as harnessing the potential benefits of the underlying technology.
The initiative complements a resolution from recent G 20 meetings in Buenos Aries where countries pledged to collaborate on new guidelines and regulations for cryptocurrencies by July.
In December 2017, the Bank of England announced plans to create its own cryptocurrency, but no updates have been reported so far.