Last week, Sears finally succumbed to Chapter 11 bankruptcy protection after a decades-long and painful struggle. Sears expects to close 142 unprofitable stores by the end of this year. Mattress Firm also announced bankruptcy plans to close 700 of its stores across the US. These are just two of the latest US retail bankruptcies.
CBI Insights has compiled a useful timeline for the 57 biggest US retail bankruptcies between 2015 and October 2018. We provide a quick snapshot of these retailers as well as the number of stores and jobs affected where data was available.
And no, you're not seeing double. Several stores went bankrupt twice during the following timeframe.
2018 retail store bankruptcies

Stores that announced bankruptcies and closures in 2018 included: Sears (120 stores, 11,000 jobs); Mattress Firm (700 stores); Fallas (74 stores, 2,000 jobs); Brookstone (101 stores); Samuels Jewelers; Rockport; Nine West; Claire' and s; The Walking Company; Remington; Southeastern Grocers (94 stores); Bon-Ton (47 stores); Charlotte Olympia (4 stores); A'gaci (49 stores); and Kiko (29 stores).
2017 retail store bankruptcies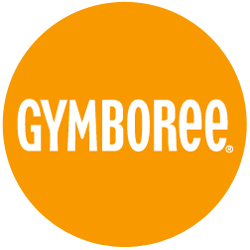 Stores with bankruptcies and US store closures in 2017 included: The Limited (250 stores); Wet Seal (171 stores); BCBG Max Azria (120 stores); HH Gregg (220 stores); Vanity (130 stores); RadioShack (1,400 stores); Gander Mountain (32 stores); Gordmans (106 stores); Payless (900 stores); Rue 21 (400 stores); Gymboree (350 stores); Ann Taylor (250 stores); Papaya Clothing (80 stores); True Religion (27 stores); Bebe (180 stores); Alfred Angelo (61 stores); Perfumania (64 stores); Vitamin World (122 stores); Aerosoles (74 stores); Toys R Us (800 US stores, 30,000 jobs); Styles for Less (50 stores); and Charming Charlie (100 stores).
2016 retail store bankruptcies

In 2016, following stores went bankrupt and closed stores (where indicated): Joyce Leslie (47 stores); Hancock Fabrics (250 stores); American Apparel (110 stores); Sports Authority (140 stores); PacSun (583 stores); Vestis Group; Aeropostale (154 stores); Nasty Gal (2 stores and distribution center); and Yogasmoga (9 stores).
2015 retail store bankruptcies
The following retailers went bankrupt and closed stores (where indicated) in 2015: Wet Seal (330 stores); Cache (218 stores); RadioShack (187 stores); KarmaLoop; Frederick's of Hollywood (94 stores); GM Pollack & Sons (18 stores); A & P (15,000 stores); Quiksilver (27 stores); American Apparel; Good Times; and Tamara Mellon.
Common Threads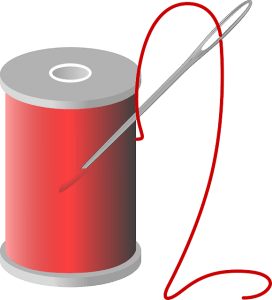 Some analysts have noted that a notable number of retailers were forced into bankruptcy after being acquired by hedge funds or other investor groups who had no expertise in the cutthroat retail business.
Other retailers succumbed to competition from online competitors and growing marketplaces and the number of others simply couldn't adapt to changing customer tastes.
There are many US retail success stories in addition to the bankruptcies and failures covered here. The secret to success now seems to be having a multichannel platform that includes retail and online.
You can read more detailed CB Insights profiles of these retail bankruptcies here.
Visuals courtesy of CB insights