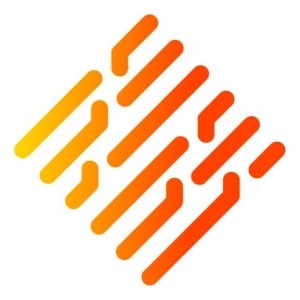 New cybercrime battlegrounds are growing and adapting with consumers' use and adoption of new technologies. We've got highlights from ThreatMetrix Q4 2017 Cybercrime Report and a snapshot of what new threats are on the horizon.
Among some of the new developments and trends are a rise in mobile attacks; more advanced phishing and malware and new efforts in e-commerce fraud and identity theft.
Q4 Cybercrime overview
ThreatMetrix analyzed more than 7.9 billion transactions with more than half on mobile devices. Quick highlights included:
700 million global cyber attacks were recorded, a 44% increase over 2016
251 million attacks were stopped in real time by the ThreatMetrix Digital Identity Network, up 113% from the previous year
7 billion bot attacks, making up to 90% of daily traffic for some retailers
more than 10% of new accounts were fraudulent.
continued growth of fraud attacks on mobile
52% of transactions were mobile, compared to 33% in 2015
more than 25% of transactions were cross-border
spike in identity testing as fraudsters test validity of stolen credit cards
new platforms, new industries and emerging economies were targets of increased cybercrime
several South American and Asian countries were attack originators and attack destinations for the first time and Europe emerged as a cybercrime hub.
Financial services cybercrime highlights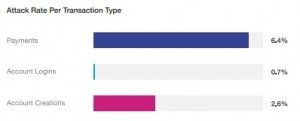 The financial services industry is a prime target for online fraudsters. In 2017, there were 130 million attacks using fraudulent or fake ID from recent major breaches.
Mobile transactions grew by 70%, and there was a 382% increase in mobile account creation attacks compared to Q4 2015.
The number of payment attacks grew by 452% over Q4 2015 with payments (6.4%) and account openings (2.6%)the most frequent fraud attempts in the financial sector..
E-commerce trends
The number of e-commerce attacks grew 13.1% in Q4 2017. There was a 294% increase in login attacks and total e-commerce attacks grew by 173% over the previous year.
"Attack rates went up across all use cases, especially for new account creations and logins as more and more fraudsters target e-commerce sites to test stolen credentials, particularly through automated bot attacks."
Up to 90% of daily e-commerce traffic was attributed to bot attacks for some key retailers online.
ThreatMetrix recorded nearly 193 million rejected transactions, up 173% from 2017.
Q4 cybercrime surprises
For the first time, attack rates on e-commerce were larger than media attacks, driven by e-commerce growth in new accounts and login attacks. E-commerce accounts and logins were four times more likely to be attacked compared to payments, a notable shift.
Russia and Vietnam were in the top five attack originators with Russia, Latvia, Singapore and Japan on the top list of attack destinations. The largest number of attacks originated in Europe and were two times more likely than those in North America.
The number of organized bot attacks was unprecedented in Q4 2017.
The number of attacks on cryptocurrency marketplaces from restricted geographies grew substantially.
Holiday shopping trends
ThreatMetrix noted several new trends in holiday shopping. Online shopping has grown substantially during the holiday shopping season. Retailers reacted in some cases by giving better deals online or using incentives and discounts to increase in-store visits and sales.
Mobile shopping during the holiday season, also grew significantly, surpassing 70% of transactions during the weekend between Black Friday and cyber Monday.
At times, more than 50% of holiday shopping traffic was cross-border, highlighting both challenges and growth opportunities for US business.
The result was also an increase in cross-border e-commerce fraud:
"During the peak shopping days, retailers in the US sustained organized attacks from fraudsters in Eastern European and South-East Asian countries."
In Q4, attacks from Central and Eastern European countries overshadowed all other regions. The region contributed to 5% of the transaction volumes and nearly 40% of the attacks."
During the holiday season, charities experienced a noticeable increase in fraud ID testing using stolen credit cards. If successful, fraudsters went on to make large purchases on e-commerce sites.
Cross-border transaction fraud up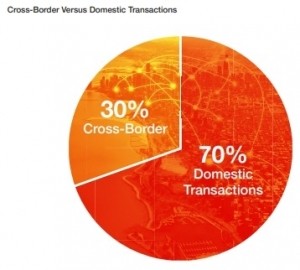 Cross-border transactions reached 30% of volume and research shows a higher likelihood of fraud, compared with domestic transactions:
2.4X times more likely to be device spoofing
2.9X times more likely to be identity spoofing
1.2X times more likely to be a bot
3.0X times more likely to be IP spoofing
5.5X times more likely to be rejected.
ThreatMetrix trends for 2018
What's ahead for cybercrime in 2018? ThreatMetrix sees six important trends:
Evolving Consumer Behavior will Influence the Way Businesses Grow especially mobile usage
Cross-border traffic will form a growing slice of key retailers' digital commerce
Non-Traditional Gifting and 1-Click Payments Will Force Retailers to Better Balance Fraud and Friction.
Cyber Fraud and Financial Crimes Will Continue to Converge
Digital-only and New Industries Will be Prime Targets
Vulnerable Consumers Make Valuable Targets
Breached data will disseminate globally, sparking shifting attack originators.
ThreatMetrix says 2018, will be the year of digital identity and the need for business to more clearly identify customers, their online footprint and digital identities.
You can read the new ThreatMetrix Q4 2017 Cybercrime Report here.