The mystery of mobile payments apps is why is the US lagging so far behind the rest of the world? According to Gallup, just 13% of US consumers have an e-wallet app and only 24% of them actively use it. Our mobile payments roundup today also includes answers and news from Ant Financial, Dunkin Donuts, Uber, Western Union, Kik, Apple Pay, Square, Coachella, SchoolCafe, New York City's Department of Finance and more.
Business Insider predicts US mobile payments will reach $503 billion and be used by 56% of consumers by 2020. It's coming; the US is just trailing the rest of the world. That slow US uptake hasn't stopped investors like Ant Financial (Alibaba) and Airbnb from investing in payment services globally. In addition to Starbucks and MacDonald's, Dunkin Donuts is the latest company to try out food pre-ordering with mobile payments and it may be donuts will drive mobile app usage even higher.
In just one year, Uber has paid its drivers more than $1.3 billion with its Instant Pay app. In 200 countries, Western Union customers will now be able to use Apple Pay to send money transfers. Surprisingly, research shows 60% of consumers are still not familiar with Apple Pay and 40% are concerned about mobile payment security. Kik Messenger Bot Shop has more than 20,000 mobile apps available but CEO Ted Livingston says bots are "over hyped" though mobile payments represent the next biggest growth opportunity.
Coachella festival goers will have both hands in the air as Square enables contactless mobile payments for vendors at this year's event. Oyo hotel booking app will partner with Ola Money taxi payments to offer travelers simple mobile booking and payments for 7,000 of its hotels in India. Also in India, WhatsApp is preparing to offer payments to its 1.2 billion users. Hawaii State Education Department introduced SchoolCafé, a new app to allow parents and students to pay for school meals with mobile phones. Finally, New York City's Department of Finance launched a new parking ticket payment or dispute it app. Genius!
How Digital Wallets and Mobile Payments Are Evolving and What It Means for You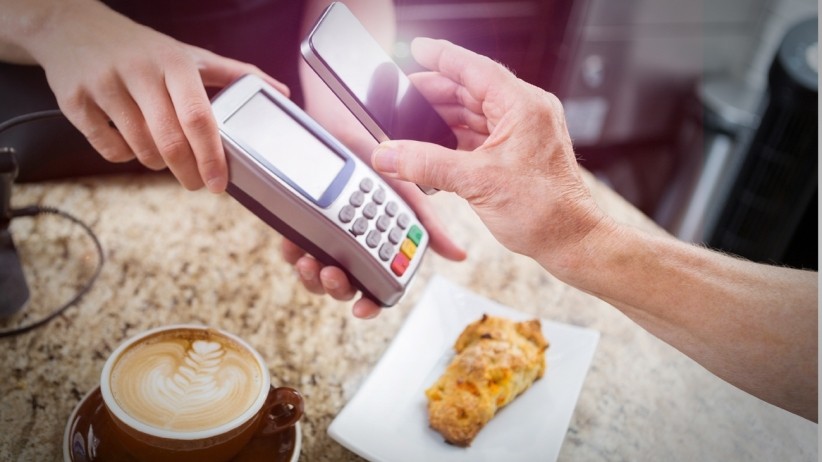 The digital wallet revolution has not have lived up to its expectations — yet. According to Gallup, just 13 percent of smartphone owners have a digital wallet app, while the majority of those who do have an app (76 percent), rarely use it.
That may be disheartening for those of us involved in the industry, but there's always a silver lining.
Business Insider is forecasting that in the U.S. alone mobile payments volume will increase to $503 billion by 2020 and will be used by 56 percent of the consumer population during that year. Meanwhile, Sweden, Singapore, the Netherlands, France, Canada, Belgium and the U.K. are already on their way to becoming cashless societies – with Australia, Brazil, India and much of Africa following suit. Via entrepreneur.com
The mobile payments industry is booming — outside the US
Only 13% of all iPhone global owners have tried Apple Pay, according to a report this week from Apple analyst Gene Munster at Loup Ventures. The weak figure is "disappointing even to conservative expectations," Munster said. And it might suggest consumers will be far slower to ditch their credit cards in favor of paying with their smartphones than initially thought.
And yet, investment activity in the space has exploded this year. Most of the activity is coming from big tech companies outside the US.
In January, Ant Financial, formerly the payments arm of Alibaba (Ant is now separate from Alibaba and owned by Jack Ma and other Chinese private equity groups), announced it would buy US-based money-transfer company MoneyGram for $880 million. Now it's locked in a bidding war with Kansas-based Euronet, which offered $1 billion for MoneyGram.
In February, Airbnb quietly closed its acquisition of peer-to-peer crowdfunding app Tilt, to beef up its payments division. Last month, Alibaba led a $200 million investment round in Indian payments app Paytm, after investing $500 million in Paytm's parent company, One97 Communications, in 2015. What exactly is going on here? Via finance.yahoo.com
Starbucks, Amazon, Dunkin' Donuts Drive New Mobile Payment Behaviors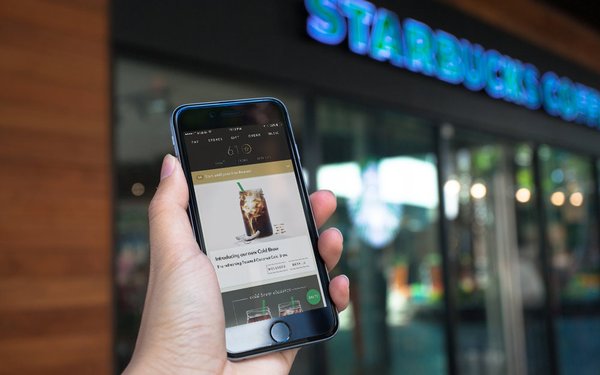 Dunkin' Donuts just partnered with Waze, the well-known navigation app, to create a program for customers to order ahead.
The program, actually named 'Order Ahead' by Dunkin', lets loyalty members order their coffee, donuts or breakfast from the Waze app before heading to the store, according to the company.
Those who order ahead get to skip the line to pick up their order inside. The app allows customers to pinpoint the closest Dunkin' Donuts location and, with a single tap, order their favorite product. This is similar to the Starbucks app, which automatically selects the closest Starbucks facility. Via mediapost.com
Uber's Instant Pay has cashed out $1.3B to drivers in just one year
Uber introduced Instant Pay last year, as a way to use the revenue from their Uber fares right away, without waiting for it to be deposited into their own bank account. The company first launched the program with GoBank and a dedicated Visa card, but eventually opened it up to virtually all U.S-based MasterCard, Visa or Discover debit card tied to checking and savings accounts. Opening things up led to a big spike in usage, which is how the service managed to account for over $1.3 billion dollars in cash-outs by drivers in its first year alone.
Uber says that "hundreds of thousands" of U.S.-based drivers have now signed up for the program, after an initial group of around 80,000 signed up prior to the expansion to more debit cards in Instant Pay's first few months of operation. The biggest day for payouts on the program was December 18, 2016, Uber notes, which suggests that the broadened access has helped interest ramp significantly among drivers.
The program is expanding again today, with new eligibility requirements that essentially open it up to all drivers and UberEATS and delivery couriers with at least one trip on file, though it's still limited to users in the U.S. Via techcrunch.com
Western Union Debuts Apple Pay Support Inside iOS App for Mobile Money Transfers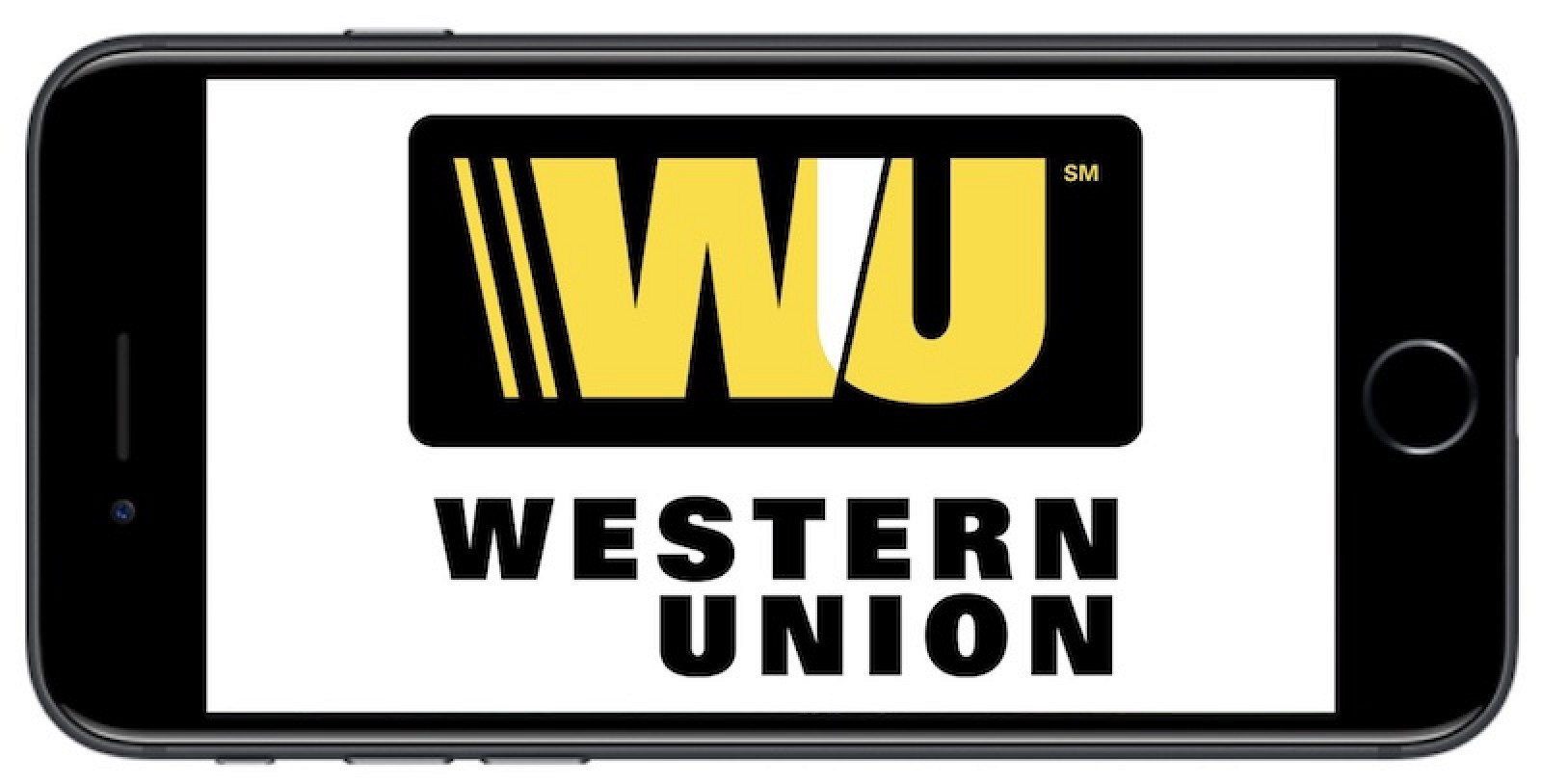 Payment services company Western Union today announced that United States users can now pay with Apple Pay within its iOS app when sending out money transfers from the U.S. to domestic recipients, or to over 200 countries worldwide. The company said that Apple Pay will allow for easier-than-ever domestic bill payments within its iOS app, with users able to access their stored bank card information with a tap of their finger using Touch ID.
The same functionality is planned for users in the United Kingdom later this year. "Today, 60 percent of all Western Union digital money transfer transactions globally are initiated via a mobile device," said Khalid Fellahi, senior vice president and general manager, Western Union Digital. "
In its physical locations, Western Union has been one of the earlier adopters of Apple Pay, dating back to early 2015 when the company began rolling out support for Apple's mobile wallet at its agent locations across the United States. Via macrumors.com
Why Are So Few People Using Apple Pay?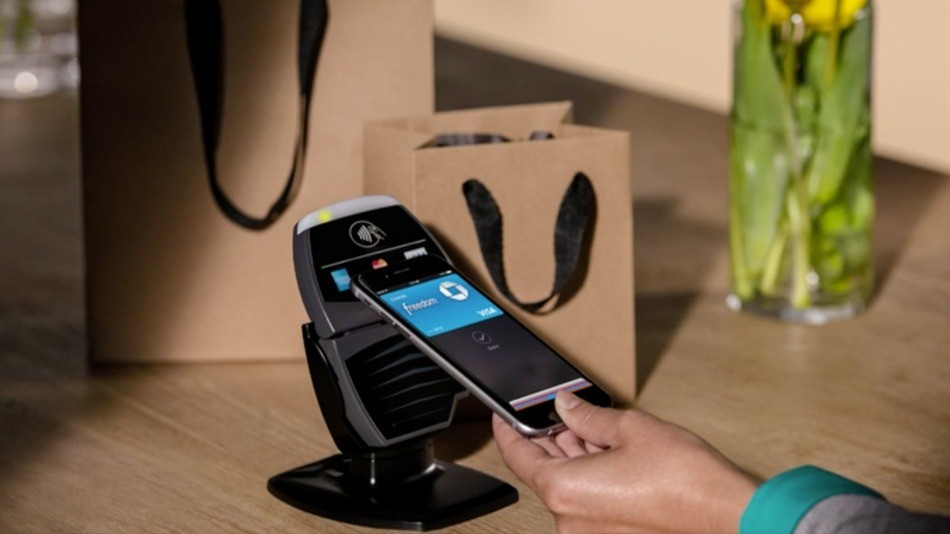 Apple Pay lets iPhone users store virtual versions of credit and debit cards on their phone. At participating retailers, the customer just holds their iPhone up to a device connected to the register, then confirms the purchase with a fingerprint or PIN.
The service can also be used as the default payment option for purchases made online or in certain apps. While the system might sound fairly simple, a recent report from Creative Strategies found that many consumers don't feel that way.
In fact, more than 60% of consumers surveyed aren't familiar with contactless payments. Others said they were concerned about the service itself, with 40% worried about the security risks of adding a payment card to their phone. Via consumerist.com
Kik CEO: Payment is the killer feature bots are waiting for
A year ago this week, the Kik Messenger Bot Shop was born. Today, with more than 20,000 bots available — and some, like CNN and Roll bots, already past the one-million-user mark — the Bot Shop has truly arrived.
In the past year of Bot Shop experimentation, Kik CEO Ted Livingston has been outspoken with his opinions about the bot ecosystem, saying that bots are overhyped, that they're better with buttons and without conversation, and that chat is the new web browser. The focus of the Kik Bot Shop in year two will be monetization, Livingston told VentureBeat in a phone interview, and, more specifically, payments.
It's not that making payments on Kik today is impossible. Use the H&M bot, for example, and you will be taken to the company website to buy a shirt or hoodie or dress. But Livingston wants payments inside Kik, perhaps using QR codes, like the company's well-known investor and advisor, WeChat. Via venturebeat.com
Square is leading the mobile payment revolution at Coachella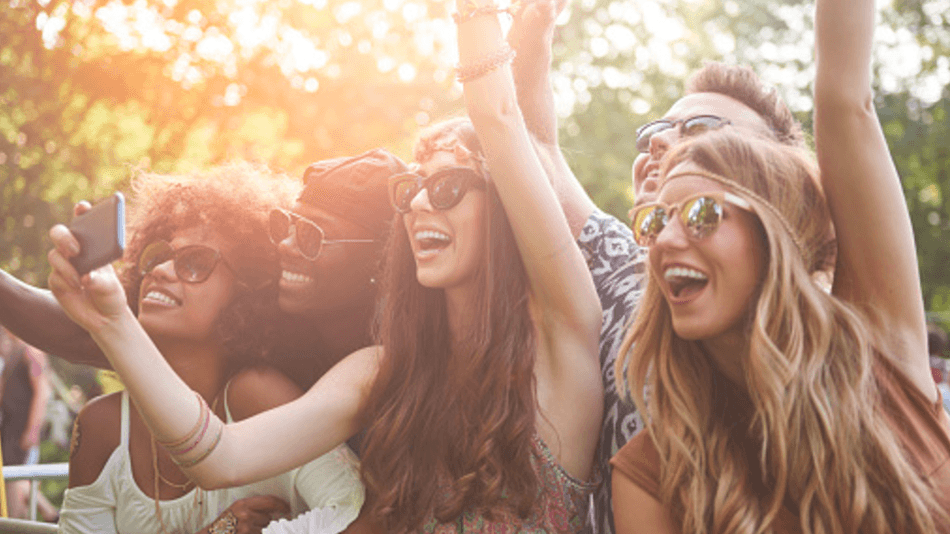 For all you Coachella attendees, go dust off your flower crown but leave behind your credit and debit cards. Square is the exclusive point of sale partner for all Coachella vendors in 2017, the mobile payment company announced Thursday.
That exclusive partnership (which Square declined to elaborate on how it happened and how much money is changing hands) means instead of carrying around cash, a card or having to save receipts, you can simply carry your cell phone and pay with a tap.
All you need to do is make sure your phone is charged (which is its own challenge) and set up either Apple Pay, Android Pay or whatever contactless payment system is best for your phone. As Square showed in their promotional video, attendees can spend more time "singing the hook," "capturing the moment," and "making new friends." Via mashable.com
Oyo, Ola Money Join Hands for One-Touch Payments Solution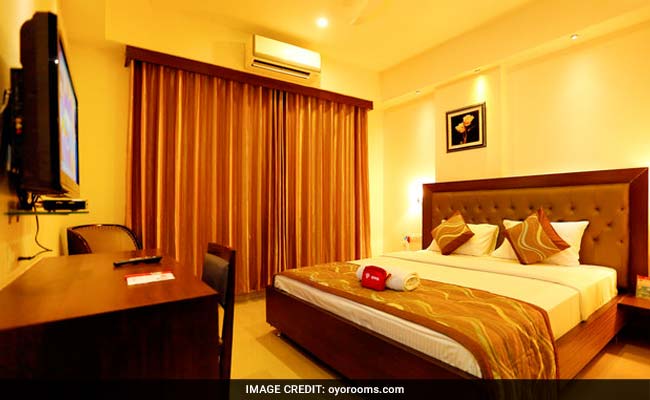 Oyo on Wednesday announced partnership with Ola Money, the digital payments solution of app-based taxi aggregator Ola, to enable customers of the hotel network to make seamless one-touch payments for web and app bookings. As part of the tie-up, customers will be able to use Ola Money for bookings via Oyo's app and website. They will also be able to pre-book Ola cabs while making hotel bookings across the Oyo network, Oyo said.
The strategic partnership with Oyo not only widens our user base by reaching out to millions of Oyo users but is a step towards creating a holistic ecosystem that enables greater convenience in payment and addresses the last mile connectivity for millions of customers," said Anuj Sahai, vice president-alliances at Ola.Ola Money is accepted at over 10,000 offline and online merchants across petrol pumps, utilities, food, entertainment, ticketing and travel, recharge, shopping etc.
Founded in 2013, Oyo operates 7,000 hotels and 70,000 rooms in more than 200 Indian cities. Via profit.ndtv.com
Facebook's WhatsApp plans payment service for India
Facilitating payments would be a first for WhatsApp, which Facebook acquired for $22 billion in 2014. (Digital payments are already supported in Facebook's Messenger app.) WhatsApp has over 1.2 billion monthly users, and cofounder Brian Acton recently revealed that India is the app's largest market with 200 million users.
During a trip to India in February, Acton said that WhatsApp was in discussions with the Indian government about digital payments. The popularity of mobile payments in India has surged in recent months after the country's prime minister banned high-value cash in November. The job description for WhatsApp's digital transaction lead says the person should be familiar with India's Unified Payments Interface, which lets money be digitally transferred between bank accounts and other services.
Facebook has yet to monetize WhatsApp, but the app is currently testing the ability for businesses to message users directly. WhatsApp recently appointed its first chief operating officer, and there are multiple business and monetization-related job listings for the app on Facebook's website. Via businessinsider.com
New software allows payments for public school food via mobile app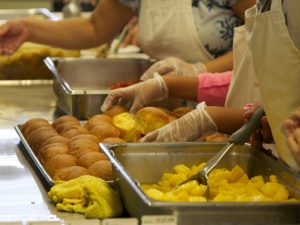 The Hawaii State Department of Education (HIDOE) is rolling out a new program called SchoolCafé that will make it easier for parents to monitor and pay for their child's school meals online and through a mobile application. The program, which is run using PrimeroEdge school nutrition food service software, will also help cafeterias track their inventory, make purchases and reduce costs.
"The Department has spent the last two years working on bringing our food service management system into the 21st century," said Superintendent Kathryn Matayoshi. "This new software will allow us to streamline the experience and process for parents as well as our cafeteria staff who will be able to anticipate their inventory needs with more precision, which will help reduce costs in the long run."
A pilot program for SchoolCafé started on Jan. 9, 2017 with schools in the Castle, Kahuku, Kailua, Kalaheo, Kaiser and Kalani complexes. The rest of the schools started transitioning in February, and all 256 campuses will be online and using the software by April 3. Via hawaii247.com
NYC launches 'pay or dispute' parking app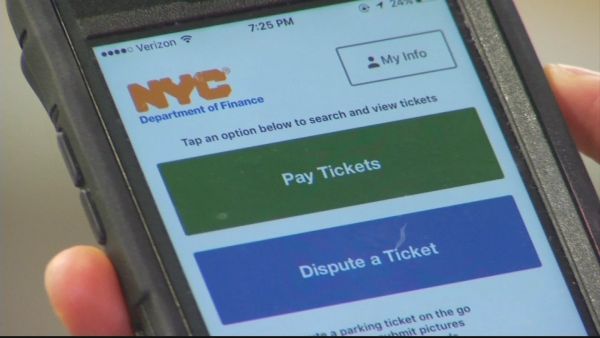 A new app recently launched by New York City's Department of Finance is making it easier for drivers to pay or dispute parking tickets.
The "pay or dispute" parking app allows drivers to handle their tickets from their cellphones. Drivers can register with their personal information and then choose whether to pay the ticket or dispute it. The ticket's barcode can be scanned in and users can use credit cards or checks to pay. Users who want to dispute their tickets can select the reason and then upload photos as evidence.
A spokesperson for the Department of Finance says the city issues about 800,000 parking tickets each month, adding that the chances of fighting a ticket are actually higher than people think. Via brooklyn.news12.com