Thanksgiving Day is probably the second most popular holiday in the US and with in-store traffic slowly declining, a large number of US retailers are planning to close that day.
Seattle's REI started the trend a few years ago when it decided to give employees the day off on Black Friday. Despite the impact on sales, the overwhelming positive PR and media coverage more than made up for any lost sales.
Who wants stores open or closed?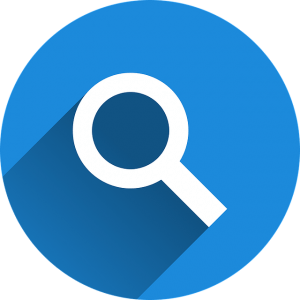 Research is pretty clear. According to BestBlackFriday.com only 24.7% of Americans actually favor Thanksgiving openings, while 47.7% dislike Thanksgiving openings.
Actual research shows:
Strongly Favor Thanksgiving Day Openings: 11.16%
Favor Thanksgiving Day Openings: 13.51%
Indifferent to Thanksgiving Day Openings: 27.67%
Dislike Thanksgiving Day Openings: 18.67%
Strongly Dislike Thanksgiving Day Openings: 28.99%.
Who's closed on Turkey Day?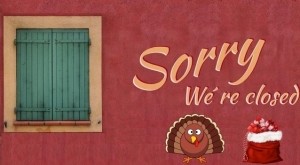 This year Thanksgiving falls on November 22 and at least 65 major retailers have already announced plans to close so employees can enjoy the holiday feast with friends and family.
BestBlackFriday.com tracks and keeps an updated list of tracks of major store closures and expects the list to grow to more than 100.
So far, the Thanksgiving Day store closures include Ace Hardware, Barnes & Noble, Big 5 Sporting Goods, Costco, Crate & Barrel, Dillard's, H&M, Home Depot, Homesense, IKEA, Lowe's, Nordstrom, Office Depot, OfficeMax, Patagonia, PetSmart, REI, Sam's Club, Staples, and TJ Maxx.
Company store closure statements
Companies released a wide range of statements on their Thanksgiving Day store closures but the overall theme was "family time."
"As an appreciation of all the hard work our employees do over the course of the year, we have always closed on Thanksgiving to give our employees a chance to relax and enjoy time with their families." ~ Costco
"Similar to years past, T.J. Maxx, Marshalls, HomeGoods, Sierra Trading Post, and Homesense stores will be closed on Thanksgiving and are scheduled to open on Friday morning, November 23. We consider ourselves an Associate-friendly company and we are pleased to give Associates the time to enjoy Thanksgiving with family and friends." ~TJX Group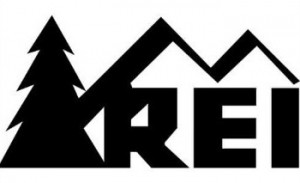 REI will be closed on both Thanksgiving Day and Black Friday and in 2017 said: "When you look at retail today, this playbook of promotions and consumerism, it's not working," REI chief executive Jerry Stritzke told Fortune. What's more, he says, there is Black Friday fatigue. "It feels like it's lost momentum since then," Stritzke added.
Who's open?
Other major national retailers like Target, Walmart, Best Buy, Kohl's, Macy's, JCPenney, and GameStop will be open except for a few US states (Massachusetts, Rhode Island, and Maine) which prohibit store openings on Thanksgiving Day.
Online shopping, of course, operates around the clock and, ironically, is one of the reasons why a growing number of retailers feel quite comfortable closing on Thanksgiving Day.