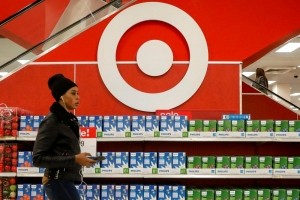 Target's newly-announced Smartly brand private-label discount products may turn out to be its most effective defense against competitors ranging from Amazon and Walmart to dollar stores.
Target introduced a whole line of more than 70 everyday items, from all-purpose cleaner and body lotion to paper plates and razor blades—with most items less than $2. Products will start arriving in store on October 14 with additional products coming in early 2019.
Essential, budget-conscious products
Mark Tritton, executive vice president, and chief merchandising officer for Target said, "The introduction of Smartly to our owned brand portfolio is another example of how we are listening to consumers and bringing them differentiated solutions to make their lives easier. Smartly is affordable, looks great and most importantly, gets the job done."
Tritton says Target's development team pinpointed exactly what consumers are looking for when it comes to essentials and personal care products.
The company says Smartly products cost approximately 70% less than similar products from other national brands.
"The product design and development team worked to create a line that offers affordable household necessities that include attributes we know consumers are looking for," the company blog announced.
Target has strategically blended bulk pricing without the need to buy in bulk quantities like Costco.
Products are sold as single items or offered in small multi-packs (like a four-pack of toilet paper for $0.99), perfect for value-conscious shoppers or those living in small spaces without ample storage.
Can you spell millennial consumers?
New brand has personality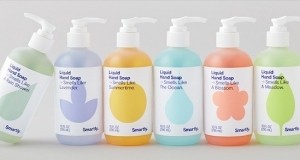 Target's new brand also has attitude. Packaging design is crisp, cool and friendly and copy on the product labels has a fun, sassy approach.
For example, the ammonia cleaning product "fights grime," dishwasher powder "does the dirty work,"  paper plates mean "no dishes tonight," and toothbrushes are "smile worthy."
Product names are also appealing, including fragrances like Blossom, Citrus Grove, and Rain Shower.
Easy purchase and pick up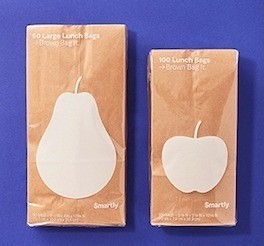 When products are available starting October 14, they can be purchased in-store, online through Order Pickup and Drive Up, or shipped through Target Restock. 
Prices for products range from $0.59 to $11.99, with many items less than $2.
Investment firm SunTrust Robinson Humphrey reports Amazon's own private-label business is growing rapidly and could generate $7.5 billion in revenue in 2018. TJI  estimates Amazon has more than 120 of its own private brands selling on its online marketplace.
This feels like a compelling offer and Target's new Smartly brand may have just found the formula to make cost savings as cool as its "shabby chic" style positioning.
At the very least, the new brand may help close the distance with competitors like Amazon, Walmart, Costco and dollar stores.
You can read Target's blog announcement here.
Visuals courtesy of Target