We've got three interesting global payments stories to carry you into the weekend, starting with an attempted hack on Malaysian central bank via the SWIFT network. Next, we take a look at whether IKEA may leave its big-box stores behind in favor of virtual shopping. Finally, we've got research that says 26% of UK shoppers are ready for wearables payments. Can you spell disruption?
Hackers try SWIFT payments scam in Malaysia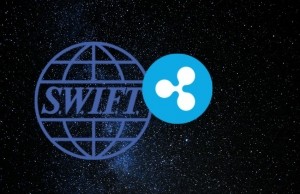 The Malaysian central bank narrowly avoided a serious payments cyberattack by hackers attempting to steal money by wire transfers on the SWIFT network. Bank Negara Malaysia said the hackers failed to steal funds, but the fraudsters were not caught by authorities. 
Read more…
Will IKEA leave the big box behind?

While it's still the biggest furniture store in the world, Swedish retailer IKEA may soon move towards virtual shopping and leave the Big Blue box behind. Say what? No more ballroom babysitting for the kids? Feasting on Sjorapport (Seaweed Pearls), Kottbullar (meatballs with lingonberry jam and cream sauce) or Swedish fika (coffee breaks). Read more…
Research: 26% of UK shoppers ready for contactless payments
New research by MasterCard shows that UK shoppers are keen to make contactless payments using smart devices such as rings, bracelets and smart watches. More than 50,700 consumers were surveyed in nine EU countries and 26% of UK residents said they would be willing to pay using smart devices. 
Read more…