The latest research from media analytics company Comscore shows mobile is making solid and sometimes surprising headway when it comes to the share of e-commerce spending conducted on tablets and smartphones.
The takeaway is that mobile matters more every year and we've got highlights from Comscore's latest report to prove it to you.
Q1 2019 retail overview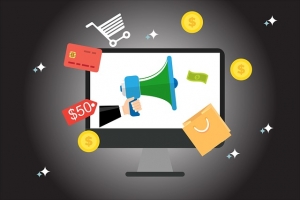 Digital commerce accounted for 24% of total retail commerce in Q1 2019 – its highest share ever – with mobile being the key contributor, growing 29% vs Q1 2018 (3x the rate of desktop).
Growth is driven by mobile, which now makes up 6.8% of all retail spending and desktop 17.3%.
US e-commerce spending in Q1 2019 totaled $138 billion, up 15% year-over-year.
How mobile is morphing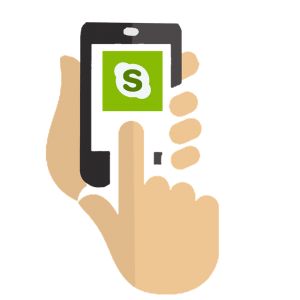 Now let's look at the growing power of mobile online shopping.
Q4 2018 showed a year-over-year 44% increase in mobile and 29% year-over-year in Q1 2019, helped in part by larger-screen devices and much improved mobile shopping experiences.
Overall, 28% of digital dollars were spent on mobile devices in Q1 2019, compared to 72% for desktop shopping.
Most popular product categories for mobile?
Mobile spending was bigger than desktop in three important product categories, including toys and hobbies (64%); video games, consoles, and accessories (61%); and jewelry and watches (53%).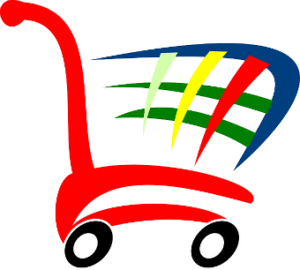 Four categories where the desktop spending was much bigger than mobile, included: computers, PDAs, and peripherals (83%); consumer electronics (82%); apparel and accessories (73%); and baby, pet, and food (71%).
On "big ticket" shopping online, 27% said they had spent $500 or more on more expensive merchandise such as electronics (67%), jewelry (27%), and appliances and furniture (21%).
Most popular e-commerce domains?
The seven domains with the highest traffic for desktop and mobile show only slight differences. On desktop, the top seven were Amazon, Apple, eBay, Walmart, Home Depot, Target, and Etsy. On mobile, the seven most popular domains were Amazon, Walmart, eBay, Target, Apple, Wish and Etsy.
Three popular retail sites showed an unusually high level of interest and use by mobile users with Wish having 96% of its users on mobile-only; Walmart (73%); Etsy (72%); and Kohl's (70%). Amazon had 50% of its visitors on mobile and 50% on desktop.
New & improved ways to buy on mobile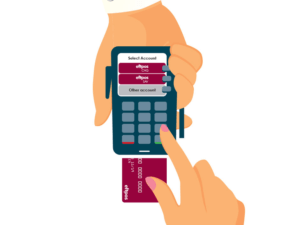 Social media apps are expanding digital commerce capabilities, creating new ways for customers to shop online. For example, Instagram's Shoppable Posts and Stories Stickers helps brands tag products, letting consumers buy a product in just three clicks. On Facebook, the Buy Button makes purchasing easy and using the Snapchat app, consumers can grab a product and buy it on Amazon fast.
When it comes to time spent online, retail-related time spent is up 5.3% overall, up 2.3% on desktop, and up 5.6% on mobile devices.
Free shipping still favored
Free shipping continues to be a major factor for consumers when shopping online. In Q1 2019, 54% said free shipping is the most important factor in their online purchase compared to 45% in Q3 2014.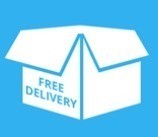 61% of online shoppers said they had abandoned a shopping cart in the past 30 days, and 38% said it was due to unexpected shipping costs and time of checkout. Clearly, more transparency would help minimize this impact and lost business.
Online shoppers said free two-day shipping was their most important feature, but points/cashback ranked second.
On Prime Day this year, Amazon saw a 25% increase in mobile visits to its marketplace.
Voice technology is emerging
When it comes to voice technology, 52% of those surveyed said they use it while 36% said they don't use it, and 12% either couldn't use it on their device or had never heard of it.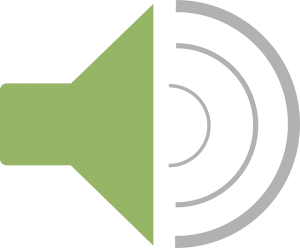 It seems like using voice commands is something of a guilty pleasure with 71% saying they're comfortable using it by themselves at home, 60% in their car, and 49% at home when others are present. Only 29% would use it in public and only 23% in a store lineup.
According to 49%, there's not enough reason or value to using voice technology. Comfort and security were also big issues with 22% saying they were uncomfortable speaking to a device, 21% didn't want others to hear what they were asking, and 16% had security and privacy concerns.
What's ahead for holiday shoppers?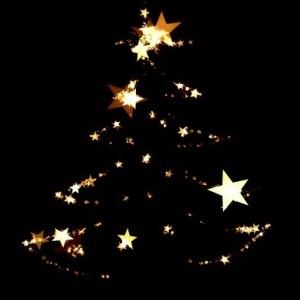 Last holiday season, 20% of consumers bought an "experience" for themselves or someone else. Subscription box services continue to get high traffic although holidays are still distant.
Consumers are spending earlier, shifting towards Thanksgiving where 19% bought online in 2018 compared to 17.7% in 2017.
A final note for retailers, there are only 26 shopping days this year between Thanksgiving and Christmas compared to 32 last year, so plan accordingly for a fast and furious festive shopping season with a dash of mobile.
You can view Comscore's 2019 State of Online Retail report here or get a PDF version as well.