TSB is the latest bank to enable bank account openings with a selfie, hoping to gain new bank customers, especially from the ranks of Generation Z, as well as Gen X, Millennials, "Cuspers", and even a few smartphone-using Boomers.
The bank partnered with Palo Alto, CA-headquartered AI identification firm Jumio to develop TSB's account opening technology. Jumio has now verified more than 180 million identities around the world for companies in every sector including HSBC, Airbnb, Wework, and United Airlines.
"With this new experience, we are making banking better and enabling customers to fully complete their application in a way that fully suits their busy lifestyles: just with a simple selfie," said TSB Digital Director, Pol Navarro.
Facial recognition, face first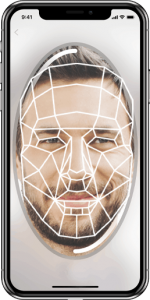 The facial recognition technology works by comparing a government-issued photo ID with an individual's smartphone selfie, resulting in a secure, accurate and most important, fast identity verification.
"Despite all the talk about digital transformation, few banks are putting the customer front and center – we're thrilled to be partnering with TSB Bank to streamline the identity verification process and ensure that their new app delivers the convenience, speed, and security that their customers expect," said Jumio President, Robert Prigge.
Other financial institutions that enable account openings with a selfie include Monzo, Starling, HSBC, Société Générale, NatWest and WorldRemit.
Why mobile banking matters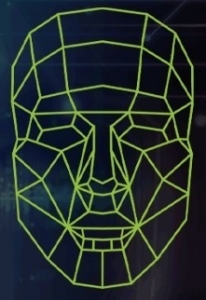 For financial institutions, it's clear mobile banking matters when it comes to attracting younger, mobile-savvy new customers in the future.
Research by TSB in July showed more than half (57%) of consumers aged 55-plus say they never use mobile banking, despite using smartphones. Only 11% use their phones for financial activity with 36% checking their balance and 23% to transfer money. Contrast that with 82% of 18 to 34-year-olds who say they regularly use mobile banking.
The research provided further insight into the generational technology gap. Only one-quarter (26%) of people over 50 would open a bank account using a smartphone, compared to 72% of 18 to 34-year-olds, citing a fear of fraud (58%) as the biggest barrier.
There is still smartphone banking potential with older users. TSB research also found that 73% of those over 55 said they would benefit from being able to do their banking remotely, saying that speed, convenience, and 24-hour access were the most important reasons for interest in remote banking.
Artificial intelligence and biometrics are making big inroads into the payments and financial services industry, but facial recognition still has a way to go with older users. TSB and other banks are hoping that even Boomers will soon start to bank with a smile.
Visuals courtesy TSB and Jumio