E-commerce, global competition, and changing shopper tastes and demographics have caused dramatic disruption in the US retail marketplace.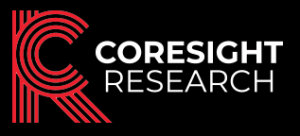 Coresight Research tracked 5,524 US store-closures in 2018 compared to a record 8,139 closures in 2017. The company says at the end of May, the number of store closures announced in 2019 is up to 6,986 already with as many as 12,000 possible by the end of the year.
If you want an even more stunning statistic, investment bank UBS research projects more than 75,000 retail store closures by 2026.
New store openings add pressure
Ironically, retailers opening new stores despite flat retail sales growth is also contributing to increased competition and pressure on those retailers who are struggling.
Coresight reports 2,985 store openings are planned to date in 2019 compared with 3,251 store openings during all of 2018. Challenging times, indeed.
21 largest retail closures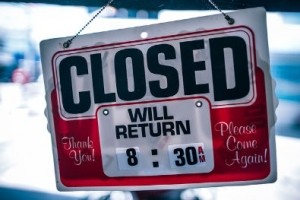 There are many familiar names among US retailers struggling for survival. We've gathered a list of the 21 retailers planning the largest number of store closures in 2019 to help provide a perspective on US retail:
Payless Shoe Source (2,100 stores closing in 2019) – had 4,400 stores at its height, but no longer fits the market.
Gymboree/Crazy 8 (800) – all stores closing as it couldn't grow up to be a successful adult.
Dressbarn (650) – closing the barn door and all stores after 60 years in business.
Charlotte Russe (512) – hangs up all stores in its closet after more than 42 years.
Family Dollar (390) – closing 390 stores and converting the remaining 200 to Dollar Tree stores which bought it in 2015. 
Shopko (363) – shelves in all stores will be empty this summer.
Fred's (263) – Fred's pharmacy dreams failed as it plans to close more than half of its outlets in an effort to survive.
Chico's (250) – will emphasize digital apparel sales and close over 250 stores over the next three years.
Gap (230) – the gap with new customers simply got too wide, but Old Navy is thriving.
Things Remembered (200+) – apparently engraving is no longer a "thing" for consumers as the chain aims to shutter more than half of its stores.
LifeWay Christian Stores (170) – with the impact of the cloud, Christian store sales hit rough weather, so it will close all stores in 30 states and sell online.
Starbucks (150) – sales at 150 stores will grind to a halt although new stores will take up much of the slack as it rationalizes poor-performing stores.
Signet (150) – diamonds are no longer a girl's best friend, apparently, with plans to close 13% of its total stores.
Pier 1 (145) – struggling to keep the ship afloat among rumors of rough seas and possible bankruptcy.
Performance Bicycle (100) – now peddling in bankruptcy protection, and tariffs may also impact its ability to stay on the road.
Sears (72) – sales continue to struggle in aisle one as Sears tries to regain its department store mojo.
Destination Maternity (67) – sales problems have given birth to a plan to close as many as 280 stores over the next three years.
Office Depot (59) – more cubicles will suffer from a three-year plan to close up to 300 Office Depot and OfficeMax stores.
Victoria's Secret (53) – don't tell anyone but the secret is sales are struggling at the lingerie retailer.
Lowe's (51) – Lowe's will take a chainsaw to 20 US and 31 Canadian underperforming stores.
Kmart (48) – once one of the biggest department stores, it has now shrunk to fewer than 300 stores as it struggles to keep the doors open.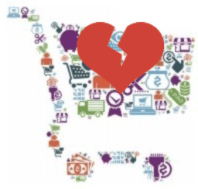 It's interesting that quite a few of the larger retailers on this list sell merchandise for low to mid-market consumers, often in small to midsize towns where the loss of jobs has a huge impact on the local community.
Online shopping has certainly heightened and sped up the disruption to US retail. The secret is growing sales in multiple channels, utilizing technology and data, and keeping up with the fast-changing tastes of your core consumers.
You can get more global retail and e-commerce insights at Coresight Research here.