After being taken to the cleaners with any number of wild app ideas, it was just a matter of time before the haircut app was born.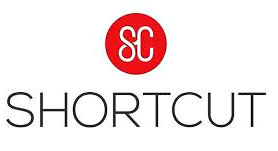 Introducing Shortcut – the app where you can find a five-star barber or stylist, book a haircut appointment at your office or home, and pay for it using a simple smartphone app.
Let's face it, you're a millennial and you're dying to look ever so metro-handsome for that special event tomorrow. But there's just not enough hours in the day to go to your barber or stylist, sit for 30 minutes fighting off the advances of kids with sticky fingers, and get in the chair for a bad haircut from someone you didn't choose. Then returning to the office to find you just missed a critical oil futures trade or a call from your broker to sell fast!
Shortcut solves that problem for busy professionals with prices starting at $35 and up.
20,000 haircuts and growing
Dare we say it? The Shortcut app is on a growth trajectory.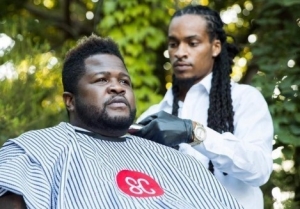 According to co-founder and COO Will Newton, the service is the Uber of shaves and a haircut. "I was working in New York City for 12 hours a day, six days a week and realized that getting a haircut on a consistent basis proved to be one of the biggest challenges in my personal life," he says.
"I knew there had to be a better way, so we launched Shortcut to solve this age-old problem, which allows people to get the best haircut of their life anytime, anywhere. Since launching in 2016, I'm proud to say we've delivered over 20,000 haircuts to homes and offices around the country," Newton added.
Shortcut as a Service
Businesses are also taking to Shortcut as a bonus or benefit to employees.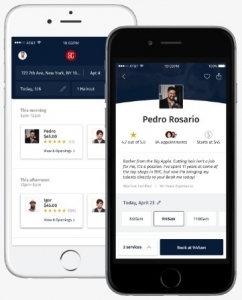 "The labor market is red-hot," co-founder and CEO John Meurer said during the company's launch in Philadelphia. "Progressive employers are searching for benefits and perks which give the greatest value to their employees. Among the most prized benefits of all are ways employees can leverage their personal time."
Shortcut is now working with more than 200 employers to set up pop-up haircutting studios in offices where employees can take 30 minutes out of their day to have their hair cut at work without taking time away from family and friends.
WeWork recently offered Shortcut services as a benefit to employees in 42 locations where workers were treated to a pop-up service with curated music, lemongrass-scented oils, and a stylish new haircut.
With the expansion into Philadelphia yesterday, Shortcut is now available in Chicago, Los Angeles, Miami, New York, San Francisco Bay Area, and Washington DC.
Apps as a service
It's not hard to understand the appeal of the Shortcut app and service.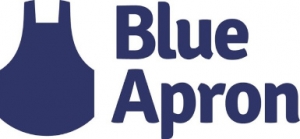 After all, we're now saving time and sometimes money by hailing rides from Uber or Lyft, getting our Jack Daniels, Hennessy or Bud delivered by Drizly, ordering takeout to our door quickly by Grubhub, or taking delivery of organic salad fixings from Blue Apron.
Shortcut was simply inevitable in our busy, commuting, compromised-calendar, and time-threatened daily lives. There are just not enough hours in the day to get it all done.
In the gig economy, Shortcut also provides opportunities for talented barbers and stylists to build their own brand by offering a personal, customized service and working the hours they choose at rates they can set for themselves. All that without the overhead of an office location if they choose.
Have haircuts. Will travel. Clearly it's making sense to a lot of time-pressed professionals.
What's different about Shortcut from a calendar or booking app? It provides independent stylists with a busy online platform with customers looking for services is a plus for haircut pros.
Customer ratings and reviews of service providers also give customers a way to pick from the best, highest-rated stylists.
More time-savings apps ahead?
What's next when it comes to time-saving apps is anybody's guess. I'm a fan of any app that saves time and money or serves a particular, if sometimes unusual, purpose.
Here are five other helpful services that you may not have thought you needed in addition to Shortcut: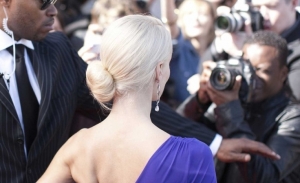 I'm thinking it's just about time we brought back your favorite 90's butler Jeeves as a valet app who can do it all.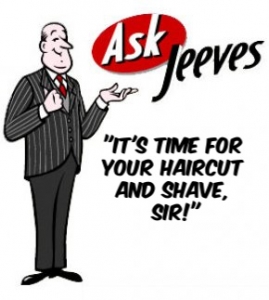 There are so many time-saving apps to choose from, it's taking us hours every day just to manage all the time-saving apps, mobile payments, voice assistants, online calendar, emails, DVD recording schedules, and robot vacuum cleaners at our house. We'll soon need a Jeeves butler app just to manage all the other apps.
One last thing. As soon as there is a Nap App or a POTUS-tells-the-truth app, we'll know the Service-as-a-Service "thing" is really ready for prime time. In the meantime, I've got my Shortcut scheduled for this afternoon with Philip. He says he styles Justin Bieber, you know.
More Shortcut information and the app are available at the company's website.