Instead of taking days or weeks to pay out non-glass insurance claims, a new service from Safelite Solutions and Ingo Money could pay accident claimants within hours.
Safelite Solutions SVP of Strategic Client Sales & Support Jon Cardi said in a PYMNTS.com interview, "This is a total disruption within the insurance industry."
How do same-day payments work?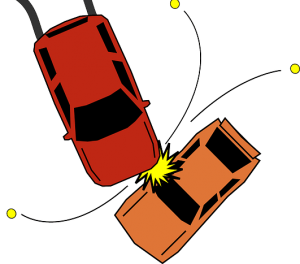 Immediately after an accident loss, customers use a mobile app to take and upload photos and video of the damage. Within an hour, they will receive a repair estimate for review. On approval, with Ingo Money's capabilities, consumers can receive an instant claim payment to the account they choose.
"The instant-money economy has arrived, and we're pleased to help Safelite keep up with consumer expectations," said Drew Edwards, CEO of Ingo Money. "Real-time digital disbursement that's convenient, secure, and timely delights customers, especially in moments of need."
Many payments claims options
With the Ingo partnership, Safelite can quickly send funds to customer debit or credit cards, online accounts such as Amazon or PayPal, and physical payout locations across the US.
Safelite provides claims management solutions for more than 250 insurance and fleet clients including 18 of the top 30 property and casualty insurance companies. Safelite's claims management platform will process more than one million First Notice of Loss (FNOL) auto claims this year and 450,000 property claims for 120 different clients.
Ingo Money provides digital payments to more than four billion consumer debit, prepaid, credit, private label credit and mobile wallet accounts.
This is another example of the disruptive impact of fintech on the insurance and payments industry. We're willing to bet that the industry and consumers will be happy with this smart solution.