We've got a roundup of the latest robo-advisors disrupting the payments and financial services industries from the US to Korea, Canada and abroad. The impact keeps growing and the list of fintech robo-advisor disruptors gets longer daily in financial markets around the world.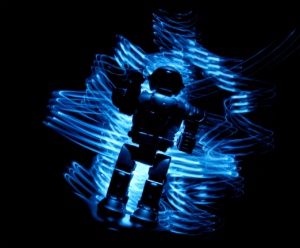 TechBullion looks in-depth at the 10 biggest trends in robo-advisors which, according to Myprivatebanking.com, now manage more than $43 billion in assets, up from $19 billion in 2015. New research from the Spectrem Group says nearly a third of investors believe robo-advisors do a better job than human advisors when picking stocks to meet risk tolerance (30%) and selecting investments for retirement plans (28%).
BI Intelligence, predicts robo-advisors will manage 10% of all worldwide assets under management (AUM) by 2020. ETF.com profiles the 10 largest robo-advisors by assets and highlights their key differences. With $7 billion in assets under management, Betterment is adding access to human advisors in its service offer.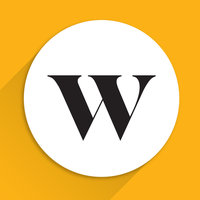 Wealthsimple, a Canadian robo-advisory firm with 20,000 clients and $750 million in assets, now offers its services in all 50 US states. Korea's AIM raised $1.6 million to expand its mobile advisory services to other Asian markets. French robo-advisor Yomoni raised $5.4 million from existing investors to expand its services in the relatively under-serviced French robo-advisory market.
TechCrunch reports competition for robo-advisors like Wealthfront and Betterment is growing from traditional advisors like Schwab and Vanguard. Toronto's Nest Wealth Asset Management and other robo-advisors are asking regulators for permission to register new clients entirely online without know-your-client (KYC) calls or meetings to encourage new investors. Business Insider looked at five client groups that use and benefit from robo advisors.
10 Latest Trends in Robo-Advisors.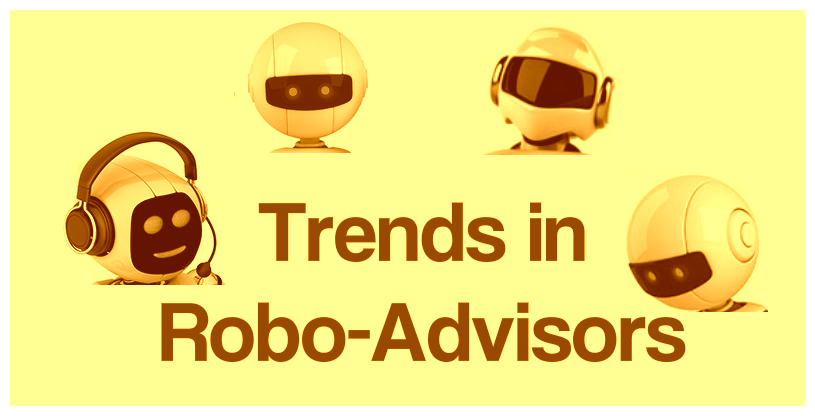 Robo-Advisors are online financial advisor programs that use cognitive computing to understand, analyse and solve problems for customers, all without using human financial planners. Globally, robo-advisors solutions are receiving significant funding from venture capitalists. robo-advisors platforms such as Wealthfront, Learnvest, Betterment, Personal Capital and FutureAdvisor have attracted a lot of investors over the last few years. To share what's in store for this technology, we will take you through some contemporary trends in robo-advisors.
1) Banks entering the robo-advisor market
While robo-technology was pioneered by start-ups like Betterment and Mint, banks are taking steps to enter the robo-advisor market. Wells Fargo, an American international banking and financial services holding company, recently made move into the robo-adviser market. The bank has partnered with SigFig, an online platform that builds tailored portfolios based on responses to questionnaires. Banks such as Schwab, Bank of Montreal and UBS have already launched their own 'robo-advisor' services.
2) The rise of robo-advisors
According to Myprivatebanking.com, a Swiss financial research company, robo-advice jumped from $19 billion in 2015 to $43 billion last year. The rise of the robo-advisor seems to be unstoppable and is driven by various factors including low-interest rates, increasing trust in computer-generated recommendations, and the availability of supercomputing and the cloud. Via techbullion.com
New Spectrem Report Indicates Many Investors Find Robo-Advisors to Be Equal to or Superior to Human Advisors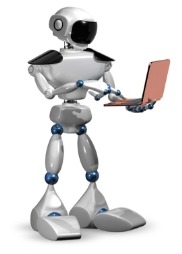 A new Spectrem Group study reveals that less than a decade after the first introduction of robo-advisors, certain investors now believe these technology-based advisory solutions may actually be better than human advisors at certain tasks.
The new report, Wealthy Investors and Their Perceptions of Robo-Advisors, reveals that nearly a third of investors believe robo-advisors do a better job than human advisors when picking stocks to meet risk tolerance (30 percent) and selecting investments for retirement plans (28 percent).
Financial providers and advisors should take note that first-time investors are more frequently employing robo-advisors rather than human advisors. At the same time, many advisors who work for firms with their own robo-services available are now suggesting that their clients consider moving some assets into automated programs to lower fees and ease the investment process. Although younger investors are the group most likely to embrace the use of robo-advisors, the report reveals the average wealthy investor using robo-advisors is 48 years old, signaling that investors of all ages may be willing to utilize them if it meets their financial needs. Via marketwired.com
Top 15 best robo advisors of 2017
Which robo advisor is best?
This is a key question that investors must ponder as we begin 2017. The top robo advisors are beginning to assert themselves and disrupt the financial space.
Fortunately, we've done the heavy lifting for you and compiled a list of robo advisors for the coming year. Each of these companies has established itself as a player in the growing robo advisor market that BI Intelligence, Business Insider's premium research service, expects will manage approximately 10% of all worldwide assets under management (AUM) by 2020. Via businessinsider.com
A Tour Of The Top 10 Robos
With so many robo advisors to choose from, it'd be easy to succumb to analysis-paralysis and conclude that each is essentially the same as the others. Not true.
Yes, they do share some characteristics—algorithm-driven portfolios, online dashboards, an adherence to modern portfolio theory—but as they say, the devil's in the details.
Some robos fully automate the investment process, from soup to nuts. Others offer hybrid platforms that incorporate the services of a human financial advisor (or team of advisors). Still others are simply mechanized offerings from well-established wealth management shops. And at least one is actually an advisor masquerading as a mobile app. Here, we break down our list of some of the largest robo advisors by assets, and the big differences that distinguish each. Via etf.com
More robo-advisors are adding that human touch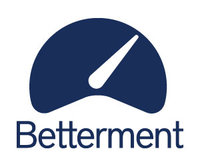 Betterment, a stand-alone automated investing service with about $7 billion in assets, announced Tuesday that it will offer access to human financial advisors.
The robo-advisor will provide customers with three planning options: It will charge a 0.25 percent annual fee for its basic digital plan, a 0.40 percent fee if a customer has at least $100,000 in assets and wants an annual call with a certified financial planner, and a 0.50 percent fee for someone with a $250,000 minimum balance and unlimited access to financial advisors.
Those fees are less than the annual 1 percent that many traditional financial advisors charge their clients. Via cnbc.com
Betterment Adds Human Advisors, Casting Doubt On Pure-Play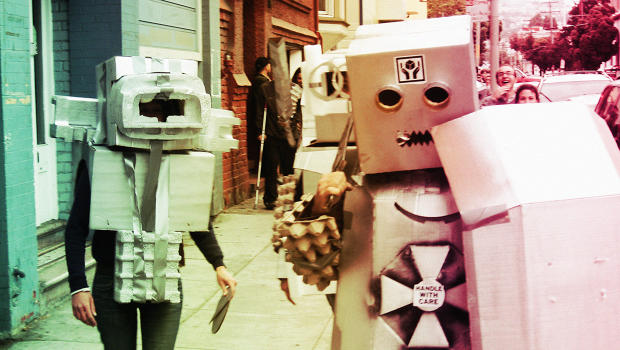 Betterment pioneered the idea that software could do a better job of managing investments than good old-fashioned humans. But now the robo-advisor is turning to tradition—and wealthier customers—with the introduction of higher-tier products that layer in-house financial advisors on top of portfolio technology.
"This offering appeals to the folks who want a little more hand-holding," says Jon Stein, founder and CEO. He expects to see a relatively small percentage of Betterment's 210,000 existing customers, who pay 0.25% in fees, choose to upgrade. Instead, the hybrid plans are designed to appeal to a new category of customer, one that might not otherwise have felt comfortable with Betterment's software-based approach to investment allocation.
If the hybrid strategy succeeds, it could significantly increase Betterment's average account size, which today hovers around $35,000. Betterment Plus, which includes one consultation per year, will cost 0.4% and require a minimum balance of $100,000; Betterment Premium, which includes an unlimited number of consultations, will cost 0.5% and require a minimum balance of $250,000.
The new tiers are also a tacit acknowledgement that robo-advisors and established players are fast-converging, and increasingly competitive. (The CFP® professionals and licensed experts that Betterment has hired hail from Charles Schwab, Fidelity, and Vanguard.) Soon, everyone will have migrated toward a lower cost structure, enabled by technology. And soon, everyone will have found ways to serve retail investors looking for cheap solutions alongside millionaires grappling with complex tax scenarios. Via fastcompany.com 
Wealthsimple stages US expansion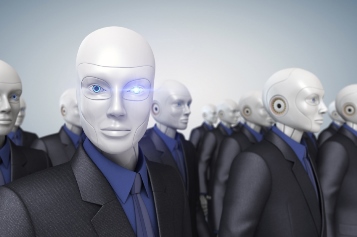 Just over two weeks after announcing a new premium package, leading robo-advisor Wealthsimple has expanded to offer its services to all 50 states in the US.
The Toronto-based firm is making its low-cost basic investing service for millennials, and its recently released Wealthsimple Black offering for high-net-worth investors, available south of the border, CEO Michael Katchen told the Financial Post.
After the firm amassed a base of 20,000 users and $750 million in assets in Canada, Katchen decided that it was time to push into the US, which he called a "massive, massive market." Via wealthprofessional.ca
Korea's AIM raises $1.6M for its mobile trading service
Seoul-based startup AIM has closed $1.6 million in seed funding to bring its artificial intelligence-powered app for financial investments to market in Korea, and potentially other parts of Asia.
The fintech company has developed a system which works along existing investment institutions to allow users in Korea to make trades and investments via their smartphone. So rather than a robo broker that replaces brokers, AIM is working with the industry to help democratize it.
"We're leveraging not only our resources but a brokerage's resources in an efficient way," CEO and founder Jenna Lee told TechCrunch in an interview. Via techcrunch.com
Yomoni raises $5.4 million for its automated portfolio management service
French startup Yomoni is a promising fintech startup operating robo-advisors. It means that you can give the company some of your savings, and the startup automatically manages a portfolio for you, buying and selling stocks, bonds and more. Yomoni just raised $5.4 million from existing investors Crédit Mutuel Arkéa and Iéna Venture (€5 million). The management team is also buying back some of the shares and keeping a good chunk of the company.
If you're not familiar with robo-advisors, think about Yomoni as a sort of Wealthfront or Betterment for the French market. While those American companies are getting quite big, robo-advisors are somewhat new in France.
In addition to hiring more people, today's funding round will lead to new features. For instance, the company says that there will be a new product specifically targeted toward parents who want to save money for their children. Yomoni also hints at a potential mobile app. Via techcrunch.com
Boom, bubble or bust for fintech?
The robo adviser industry is also starting to have some challenges because customer acquisition costs keep increasing while margins keep decreasing. For the last couple of years, startups like Wealthfront and Betterment found success with the "set and forget" model of asset management.
However, this success has caught the attention of financial giants like Schwab and Vanguard, which have launched competing products that pushed down fees and commoditized this new business. Now with growth flattening out, these robo advisor startups will look to add new products to try to justify their high valuations. Via techcrunch.com
Robo-advisors ask for slack on know-your-client conversations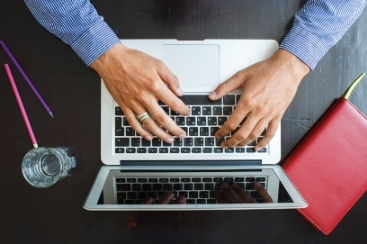 Robo-advisors are asking the OSC for permission to register new clients totally online without them having to speak to an advisor, saying that long-standing regulations should be adjusted in consideration of new business models.
Currently, new clients are required to have a personal conversation with an advisor and complete a know-your-client form before opening an investment account, according to the Globe and Mail. Seeking to let new clients skip that process, robo firms are working with the OSC to develop online registration systems that would still meet all the goals of the know-your-client (KYC) requirement.
Nest Wealth Asset Management, based in Toronto, wants to give new customers the choice to speak to an advisor, but not require it. "[T]here should be a process that allows them to move through in a relatively simple and uncomplicated fashion to have their assets invested," said Nest Wealth CEO Randy Cass. Via wealthprofessional.ca
5 Types of People Who Use Robo Advisors
Robo advisors are starting to pick up steam, and these online financial advisors are beginning to take significant business away from legacy companies.
The assets under management (AUM) at robo advisors are increasing every year, as are the number of robo advisors available for consumers' choice.
But who uses robo advisors? What groups benefit most from automated investing? And perhaps most importantly, is robo advising right for you? We've outlined the five groups that use and benefit from robo advisors and explain how these automated products serve each segment. Via businessinsider.com
More payments industry news
If you enjoyed this post, you can get free PaymentsNEXT industry updates every Monday-Wednesday-Friday morning in your inbox by subscribing at the top of the page. We're glad to have you with us.