A new report from Internet Retailer suggests US 2018 holiday retail sales could grow by 15.5% this year.
US shoppers are expected to spend $119.99 billion in online shopping in November and December 2018 compared with $103.80 billion spent during the same timeframe last year.
Consumer confidence is high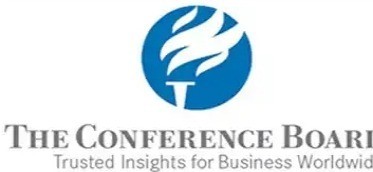 The Conference Board's Consumer Confidence Index hit 133.4 in August 2018, its highest point since October 2000 and 11% higher than August 2017.
"Consumers' assessment of current business and labor market conditions improved further. Expectations, which had declined in June and July, bounced back in August and continue to suggest solid economic growth for the remainder of 2018. Overall, these historically high confidence levels should continue to support healthy consumer spending in the near-term," said Lynn Franco, Director of Economic Indicators at The Conference Board.
Consumers poised to spend

Black Friday is expected to be the busiest shopping day of the year and the 10 biggest holiday shopping days will generate 45% of all sales according to ShopperTrak research.
"There's this myth out there that Black Friday isn't the holiday it used to be," with people citing Cyber Monday or even Amazon Prime Day as taking a larger share of sales online, said Brian Field, senior director of retail consulting practice at ShopperTrak. "But we've seen no degeneration to Black Friday weekend. … It still beats [Super Saturday] by a mile."
Adobe Analytics reports shoppers spent $7.9 billion on Black Friday 2017.
ShopperTrak top 10 holiday shopping days
ShopperTrak lists its predictions for the busiest 2018 holiday shopping days:
Nov 23 – Black Friday
Dec 22 – Super Saturday
Dec 15 – Third Saturday in December
Dec 23 – Sunday before Christmas
Nov 24 – Saturday after Thanksgiving
Dec 8 – Second Saturday in December
Dec 21 – Friday before Christmas
Dec 26 – Day after Christmas ("Boxing Day")
Dec 1 – First Saturday in December
Dec 29/2018 – Saturday after Christmas.
With Christmas falling on Tuesday, December 25 this year, there will be four Saturday shopping days in December. Field expects "super Saturday" to be busier than usual.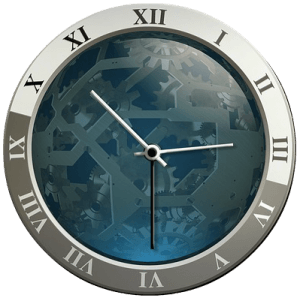 ShopperTrak also notes the busiest shopping hours are between 2 PM and 4 PM and says:
"Ensuring that key merchandise is in stores especially during these 10 days and scheduling associates for the right days at the right times will allow retailers to provide their customers with the intended experience and keep them coming back well beyond the holidays," Field told CNBC in an interview.
What will be on sale on Black Friday?
Based on previous years, Techradar predicts 2018 Black Friday bargains will follow a similar pattern:
Amazon will heavily discount its own stuff
Apple will offer something small, such as gift cards or Beats headphones
4K TVs are going to get massive discounts
There will be big price drops on laptops
Some accessories will be brilliant value
You really don't want to take out a phone contract in the months leading up: networks' Black Friday deals slash the up-front and monthly costs
DSLRs and mirrorless cameras will be cheaper and so will lenses
eBay will run Black Friday deals on new products, not just second-hand items.
All signs are positive, and it should be a good year for retailers off-line and online if they've got the merchandise and staff geared up to meet the projected consumer demand.