The changing customer and technology landscape is having a huge impact on retailers in-store and online. A recent Retail Wire presentation provided a look at the most recent research and what merchants can expect in retail payments in the future.
Mobile matters to e-commerce sales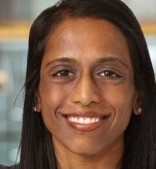 Sucharita Kodali, Principal Analyst at Forrester provided an overview of how customers are adopting and reacting to new technology.
Kodali said mobile matters more than ever. Mobile browsers now attract 49% of web traffic, desktop 46% and mobile apps 5%.
Desktop still generates 64% of sales but mobile now produces 32% of sales followed by 4% via mobile apps. Mobile browser sales grew by 36% in the past year, clearly setting the trend compared to desktop (8% growth) and mobile apps (16% growth).
She noted there is a slight "flatlining" of mobile commerce according to research from Forrester/NRF which reported mobile sales totaled 43% in 2016 and dropped to 36% in 2017. Adobe also reported a decrease from 37% in Q4 2016 to 33% in Q4 2017.
Multi-screen shopping growing
While Kodali said while there is still overall e-commerce growth, she said it's important to note that consumers are using many screens, particularly mobile to do research and price comparisons but still relying on desktop to complete purchases.
While tablets have not shown innovation and growth, she said new LTE tablets let consumers access intranet anywhere with an appropriate carrier account. More consumers are likely to gravitate from desktops to new tablets compared to mobile phones because of the slightly larger screens.
Barriers to buying with mobile
Forrester research shows 51% of consumers felt it was easier to buy on the computer than a mobile phone with 35% saying the screen on their mobile phone is too small.
31% of those surveyed said they don't feel safe purchasing on their mobile phone while another 21% didn't want to use up their data for shopping.
What do consumers like about buying online?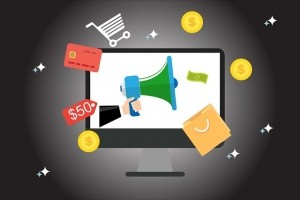 72% of consumers said they found products online that they could not find in-store. 59% said shopping online is simply more convenient and 59% find better deals online. These are all compelling reasons for consumers to shop online.
Consumers would like to be able to shop online with multiple retailers using a single checkout if it was available according to 45% who prefer this option.
Micro-payments present a huge opportunity
Kodali said Google and Facebook are experimenting with single shopping carts for multiple merchants by it hasn't taken hold you.
She said the Apple App Store has generated $11.5 billion in revenue last year and is one of the best examples of micro-payments success.
Global e-commerce growth growing

Forrester research shows e-commerce is growing at double digits around the world. Kodali said the Asia-Pacific region will grow from 16% in 2017 to 22% penetration by 2022 which translates into $1.426 trillion by 2022.
The US will grow from 13% in 2017 to 17% by 2022 worth $713 billion in e-commerce sales. In Europe, e-commerce penetration will grow from 10% in 2017 to 14% by 2022 and $464 billion in sales.
Changing shopper expectations
Frank Maduri VP, Global Sales and Business Development at Rambus looked at how shopper expectations are changing in the digital world.
He highlighted several dramatic changes include:
long lineups cause UK retailers to lose more than 21 million customers every year
40% of retailers see a customized customer experience as a top priority
consumers want real-time redemption of loyalty points.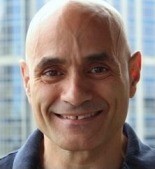 Maduri said it's important to think about how many new convenient ways there are for consumers to shop now such as home delivery; click and collect; mobile pay with loyalty points and culture; mobile order ahead; mobile pay at the pump or restaurant table; scan and go; and shop and go experiments like Amazon Go
Scan & go is growing
The list of merchants considering scan and go consumer shopping is growing and now includes Apple, Kroger, Nike, Macy's, Nordstrom Rack, Sam's Club, BJ's, Carrefour, Meijer, Spar, and Waitrose.
Scan and go provides consumers with easy shopping and ways to jump the queue and enables a mix of payment options and digital receipts with no checkouts required.
Maduri said there are several retailer benefits to scan and go including more sales capacity, digital screens allow higher engagement and showrooming, better data and personalization.
Payments are shifting, creating new challenges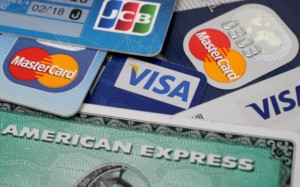 Payments are shifting to become remote or cloud-based payments that come with several important factors including security, card not present costs and risks, app fatigue and cart abandonment.
Tokenization can help solve problems by allowing automatic updates in addition to higher levels of security for customers and retailers. Authentication causes drop off and cart abandonment, but new techniques will solve this problem.
These new use cases are considered card-not-present transactions and the desire to save costs is driving new lower-cost solutions as well.
Consumers are getting app fatigue and so payment aggregators will become more common.
All in all, it's an interesting presentation worth viewing by retailers and those considering the future of payments online and in-store. You can view the presentation here.