A new report from the Center for the Digital Future at USC Annenberg paints a valuable profile of the online consumer for the US payments industry. The massive survey of more than 2,000 consumers looked at every aspect of digital habits, online interests, purchasing, media preferences, social channels, online behaviors and even politics.
Our focus is on online consumer buying behavior, purchasing preferences, issues, concerns, and comparisons of buying online versus in store. It's invaluable research for online marketers and payments professionals.
Consumer online buying behavior evolving quickly
First, let's take a quick overview of several key points  in the report about US online buyers:
83% of adults bought online in 2016 compared to 80% in 2015 and only 45% in 2002
48% of users were "very concerned or extremely concerned" about privacy while buying online down from 66% in 2001
45% of users were "very concerned or extremely concerned" about security of credit card information while buying online, down from 71
75% said shopping online reduced traditional retail purchases, down from 65% in 2001.
What are online buyers spending?
Internet purchasers in the current study spent an average of $117 per month, up slightly from $109 in 2015. 60% of online shoppers spent between one dollar and $101 in 2016, the same as 2015. 23% of internet purchasers spent between $101-$1000 per month in 2016, up from 20% in 2015.

Every one of 12 product categories reported either the same or a slight decrease in the number of online buyers in each category from clothing, software and games to books, children's products, toys, and sporting goods.
A couple of notable categories showed decreases that may reflect trends in consumer preferences, including: CDs (down 4%), computers/peripherals (-4%), travel (-3%), gifts (-3%), electronic goods/appliances (-3%) and software/games (-2%).
Why will buyers purchase more online?
The report highlights the important factors that influence buyers to purchase more online.
Lower prices will motivate 73% of all buyers to spend more online in addition to other factors, including fast delivery (67%), cheaper shipping (64%), no sales tax (62%), coupons/promotions (60%), easy returns (53%), user reviews of products (36%), products unavailable nearby (35%) and more choices (30%).
Comparing the views of women vs men (males in parentheses) about factors that lead to more online purchasing, 71% of women cited better prices (76% men); 68% fast delivery (66%), 67% cheaper shipping (62%), 66% promotions/coupons (55%), 61% no sales tax (63%) and 59% easy returns (48%).
Easy returns and promotions/coupons are preferred by more than 11% for women compared with men.

When it comes to age, 18 to 34-year-olds showed the highest appeal for fast delivery (75%) and better prices (78%) and least concern for easy returns (45%) and cheaper shipping (59%).
Over 55-year-old consumers were least concerned about more product choices (24%) or user reviews of products (25%).
What mattered most to online buyers under age 18 were more choices (40%), more user reviews (64%) and cheaper shipping (73%).
Privacy concerns & credit card security
Overall, 91% of respondents over 16-years-old, expressed some concern (somewhat concerned, very concerned, or extremely concerned) about privacy of their personal information, down slightly from 93% in 2015.
49% had high level concerns (very or extremely concerned) about privacy of personal information compared to 54% in 2015. 44% of online buyers had concerns about privacy of personal information compared to non-purchasers (57%).
Credit card security was a big concern for 46% of adults, although that figure was down from 51% in 2015. Overall, 43% of purchasers were very or extremely concerned about credit card security, compared to 59% of non-purchasers.
Buying online impacts buying in-store
72% of Internet users who bought online said their Internet purchasing reduced their traditional retail buying somewhat or a lot, up substantially from 62% in 2015. Interestingly, 29% said online buying did not affect their traditional in-store buying, down from 38% in 2015.
Browsing and buying online vs in-store

90% of shoppers said they sometimes are often browse online and then buy in-store, up from 87% in 2015, up from 77% in 2015 and the highest level in studies to date.
Price comparisons online and in-store by mobile are a growing factor for traditional retailers. 75% said they have compared online prices while in-store to see if there was a better deal on the Internet, up from 70% in 2015 and 26% higher than 2012.
Another big concern was 64% of in-store shoppers who compared prices with another nearby store, up significantly from 2015 and twice that of 2012 (30%).
Smart smartphone buyers

34% of online purchasers said they have bought online from a competitor while in-store, up from 28% in 2015 and nearly three times that of 2012. 31% of these in-store competitor purchases were made on another retailer's website, while 48% ordered both from the store and another retailer's website at the same time.
In the current study, smartphone users purchased an average of 3.2 times per month, up from 2.5 times per month in 2015.
A very clear message that retailers need to be very aware of prices of online and nearby competitors.
Do online buyers care about brands on social media?
Among all internet users, they only follow an average of 2.6 companies on Twitter, up from 1.9 companies in 2015.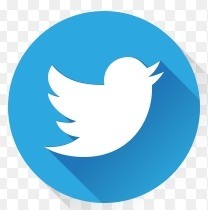 Of those who do follow companies on Twitter, they follow an average of 13.1 companies, up from 8.5 companies only a year earlier in 2015. Twitter seems to be growing as a channel to connect with online buyers.
On Facebook, those who followed companies followed an average of only 9.9 companies or brands.
The most important reasons cited for following brands on Twitter or Facebook included: deals/discounts (67%), product/service info (64%), show brand loyalty (36%), show other people what they like (25%) and response to advertising (24%).
Critical online trends & issues
Let's take a final quick look at four fascinating future trends was enormous implications for e-commerce and retailers?
Record number of hours spent online weekly

Users are now online for a record 23.6 hours per week at home and work. The number of hours online at home is now a record 17.6 hours a week, compared with just 3.3 hours in 2003.
At work, the average employee with internet-access now spends an average of 14.3 hours per week online.
Is there any reason your retail store does not also have an online sales channel in this day and age?
Mobile matters and use keeps growing
82% of consumers now go online with a mobile device at least once daily. Has your business got a mobile sales and communications strategy?
Mobile sales mounting
More than 72% of Internet users who shop online say their online shopping has reduced their retail in-store buying somewhat or a lot, up significantly from 62% in 2015.
75% of users who browse locally but also buy online, said they have compared prices in-store, compared with only 49% just five years ago. 64% of consumers have checked prices on their mobile device with another store nearby, also up considerably from 55% in 2015 and more than double five years ago.
Can you spell mobile price check?
Reliability of information online still dropping

Only 37% of online users say information online is reliable, the lowest ever reported in 15 years of studies. Of even more concern is the 17% of users who say only a "small portion or none" of information online is reliable.
Online marketers need to re-examine accuracy and transparency of their information online.
Research Wrap Up
That wraps up this in-depth look at Internet users and online buyers. We hope you've found it valuable and of strategic importance in your online marketing programs.
The Center for the Digital Future's 2017 report is available as a free download and it's highly recommended.