Consumers will open their digital wallets 40% more and spend nearly $790 billion this year across Europe and North America, according to a new report from Juniper Research.

The study predicts the largest growth in 2019 will come from instore payments, with mobile contactless payments more than doubling across the US and EU. That's encouraging news for multichannel retailers.
Globally, the number of people using digital wallets will increase from 2.3 billion this year to nearly 4 billion, or 50% of the world's population, by 2024, the company reported. This will increase global wallet transaction values by more than 80% to more than $9 trillion per annum.
Where is digital wallet spending growth?
Juniper says the largest spending by using digital wallets will come through eRetail as well as migration away from cash, particularly at point-of-sale. Younger consumers and those in the US will lead the growth where one-third of iPhones are now used for payments.
In the US, annual spending via digital wallets is expected to nearly double from an estimated $3,350 this year to more than $6,400 by 2024.
Researchers noted the importance of digital wallet providers building stronger relationships with banks in order to reach more consumers.
Apple leads competitors
Juniper's analysis found Apple leads its rivals substantially; having the largest share of banking consumers in 7 of the 10 national markets surveyed.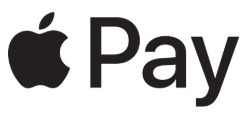 The study found that wallets, including Apple Pay, Amazon Pay, and Visa Checkout, had also significantly expanded their use at merchant sites, though they all trail well behind PayPal.
Researchers expect social payments through wallets to grow strongly both this year and beyond; helped in 2020 by the potential introduction of Facebook's Calibra wallet and its Libra cryptocurrency.
Wearable payments growth limited
Analysts also had low expectations for wearable payments growth, saying their small adoption to date and limited functionality would pose a challenge against growth by converged wallets with a larger selection of integrated features.
"Wearable-Pay solutions are still completely dependent on the smartphone and are ultimately limited to a single-use case. They are thus likely to remain, at best, a niche offering," said Juniper Research Analyst Nick Maynard.