Loyalty programs can generate substantial revenue when well-designed, created with substantial value and crafted to meet the needs of key customers. That old 80/20 marketing formula from your university business class still applies. That is, 80% of your revenue often comes from 20% of your customers and that's where loyalty programs can prove effective.
Clarus Commerce is out with a new report that looks at the features consumers want in a premium loyalty program and why they may happily pay for it.
What do customers expect from premium loyalty programs?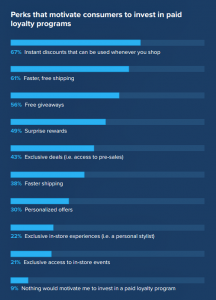 Clarus identifies the benefits customers are looking for in a premium loyalty program. Highest on the list are instant discounts usable any time (67%), faster free shipping (61%), free giveaways (56%), surprise rewards (49%), exclusive deals (43%), and faster shipping (38%).
When it comes to frequency of perks, 15% of consumers would like daily benefits from their paid loyalty program, followed by every few days (24%), once a week (22%), every few weeks (17%), once a month (16%), and less than once a month (7%).
So, 63% of paid loyalty program members would be happy with benefits ranging between every few days to once every few weeks. That seems manageable.
Product categories interesting to consumers?
Loyalty programs can be designed for any product or industry, but your customer's unique needs are a critical factor in design and program success.
The product categories consumers are most interested in for premium loyalty programs include grocery (54%), gas (40%), entertainment such as theaters (38%), clothes and accessories (34%), health and beauty (30%), travel and hospitality (24%), and furniture (11%).
Is that in your industry or product wheelhouse?
What price is right?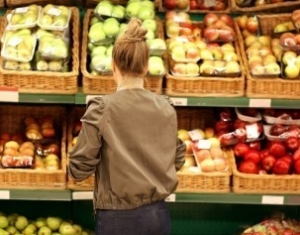 So, how much are customers willing to pay for premium loyalty programs?
"Forty-five percent say less than $50 per year, while 23% say they'd pay between $50 and $100. When setting pricing it's also important to know your customers. Consider the price of typical products sold along with the frequency at which customers make purchases with your company," Clarus says in its report.
The perception of value is the key driver in picking the right price point.
Will they renew or not?
When it comes to renewals of a premium loyalty program, the most important factors are the frequency of benefits (40%), cost (39%), length of commitment (8%), degree of personalization (7%), and degree of exclusivity (6%).
Again, there's that balance between frequent benefits and cost of a loyalty program.
Who's having success?
The report highlights three companies having great success with their premium loyalty programs.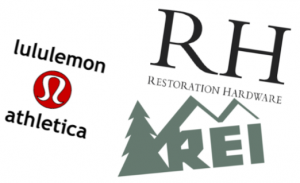 Restoration Hardware members pay $100 and the loyalty program has grown to 375,000 members. The kicker is that 95% of company revenue comes from these paid loyalty members. Members enjoy 25% off all full-price purchases and 10% savings on all sales items as well as complimentary interior design services and early access to clearance events.
Lululemon charges $128 for its annual loyalty program. "While the $128 membership fee may be on the higher end of the spectrum, a free pair of pants or shorts that cost nearly as much helps create a clear value proposition customers can't afford to ignore. Beyond such transactional rewards, the program aims to differentiate Lululemon from competing retailers through curated events and workout classes that help foster a sense of community among members," the Clarus report says.
Seattle-headquartered outdoor equipment retailer REI only charges members $20 for a lifetime membership and in return, they get 10% off most purchases, member exclusive sales, experiential activities like outdoor activity classes, and unique travel experiences.
Each of these programs is worthy of closer study for their revenue and high-value benefits provided to members.
A word about millennials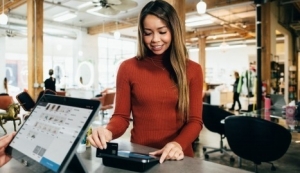 As the largest demographic of US consumers, millennials have a unique view of premium loyalty programs. 80% of millennials would consider a premium loyalty program if offered by their favorite retailer, compared to 68% of baby boomers, and 50% expect to receive benefits every few days, compared to 31% of non-millennials.
Frequency of benefits is more important than cost to millennials as 41% say they would use loyalty benefits every few days, compared to 24% for non-millennials. And, 29% would join an additional premium loyalty program if the benefits were attractive, compared to only 16% of non-millennials.
Designing premium loyalty programs
Clarus Commerce has a couple of tips when considering the design of a premium loyalty program:
consider your unique differentiators, not just transactional elements
put customer needs and program value first
pick the right partner to help you design your program from features to billing and optimization.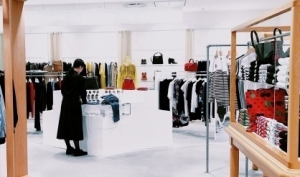 Done right, premium loyalty programs can deliver you as much as 80% or more of your revenue from your top 20% most loyal customers. With the right features and incentives, they'll be loyal, lifelong customers, renewing their membership every year, and generating critical sales for your business.
You can download a free copy of the Clarus Commerce report "Will Your Customers Pay for a Loyalty Program?" here.
Visuals courtesy of Clarus Commerce