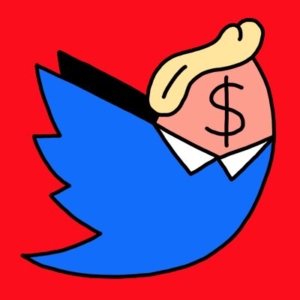 It's Monday and time for the latest payments industry news roundup. NetSpend's aggressive DC lobbying may pay off if Republicans eliminate rules that limit overdraft fees on prepaid debit cards. Consumer advocates are not happy with this prospect. A new app called Trump2Cash watches Trump Twitter feeds, does a sentiment analysis on any Tweet mentioning a public company and recommends investments. Programmer Max Braun created it as a test and says he will give proceeds to Planned Parenthood.
In China, where mobile apps rule daily life, WeChat users can now send friends a Starbucks coffee gift via chat. With these payments trends, who needs to go out for coffee now? Alibaba's Ant Financial plans to raise $3 billion in debt to finance global acquisitions. UK fintech firm, Revolut launched a current account product and chatbot for support with plans to offer EUR and USD accounts soon.

German startup Zeitgold will provide SMEs with accounting, payroll and payment services supported by artificial intelligence. First Global Data is partnering with eGTCP.com to provide Chinese companies with cross-border B2B payments services. Even Hollywood is going fintech as SAG-AFTRA union announced an agreement with LA payments provider Exactuals to handle residuals payments by direct deposit to members.
India's Reserve Bank reported a 10.2% decrease in digital payments in January 2017. Debit and credit point-of-sale (POS) transactions dropped by nearly 18.6% and mobile transactions were down 7.6%, mostly due to relaxation of limits on cash withdrawals.
Republicans Moving to Get Rid of Rules That Limit Overdraft Fees
A financial company that has spent generously on lobbying Washington may soon see its bets pay off, as the Congressional Republicans who were among its many beneficiaries work to scrap rules that prevent it from charging customers tens of millions in overdraft fees. Last week, Georgia Republican Sen. David Perdue introduced a resolution in Congress, alongside other Republicans including his fellow Georgian Johnny Isakson, to throw out a new package of rules for the prepaid debit card industry.
The rules, finalized by the Consumer Financial Protection Bureau in October, include limitations on overdraft fees, which have become a significant source of consumer complaints about the financial industry — and an important revenue stream for Georgia-based financial firm Total System Services, whose NetSpend unit is the country's largest manager of prepaid cards, according to a 2015 financial filing.
The majority of prepaid debit cards don't come with overdraft fees, but NetSpend's do, and the fees accounted for 10-12% of its overall revenue in 2016, or $80-85 million, the company told investors in October. Its parent has spent big on lobbying and political donations in a bid to kill the rules: in the last three months of 2016 alone, it spent some $270,000 lobbying Congress. Via buzzfeed.com
Trump2Cash lets you invest automatically whenever the president mentions a publicly-traded company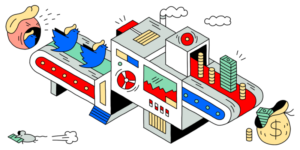 With the rise of algorithmic stock trading it's gotten harder and harder for humans to actually trade strategically. However, now that Trump's chaotic twitter feed can make or break a company with a single mention, you can easily trade against positive or negative sentiment and make a little money in the process!
An app, called Trump2Cash, is partly tongue in cheek but quite interesting. It's a bot written in Python that watches Trumps feed and does a sentiment analysis on any Tweet mentioning a public company. Is Trump saying NO WAY to Toyota? Short some stock! Is Ford bringing 700 jobs from Mexico because it believes in America (not really)? Buy buy buy!
Programmer Max Braun created the app as a test and it's currently making recommendations on Twitter about whether to buy or sell. Via techcrunch.com
WeChat users in China can now gift friends a Starbucks coffee via chat
Starbucks is furthering its push into China after it consummated its partnership with Tencent to introduce coffee gifting via WeChat, China's top messaging app.
WeChat, which recently revealed it has 768 million daily users, has evolved from being a basic chat app like WhatsApp into a platform that includes e-commerce, taxi-hailing, payments and more. Gifting is already hugely popular in China, particularly around Chinese New Year. This past festive period, over 14 billion 'red wallets' were shared between WeChat users on New Year's Eve and Starbucks is tapping into that behavior and boosting its brand, too.
From today, WeChat users in Mainland China — where the service is known as Weixin — have the option to send a coffee, other Starbucks drink or gift to a friend via a new setting inside their Weixin wallet. The recipient receives the gift inside WeChat, and simply shows it at a Starbucks branch to get the item. Via techcrunch.com
Alibaba's Ant Financial is raising $3B in debt to finance a global M&A spree
A source at the company confirmed to TechCrunch that it is close to raising nearly $3 billion in debt financing to bankroll further acquisitions, as The Information and Bloomberg initially reported.
"It is the market practice for a globalized company like Ant Financial to raise debt in USD," an Ant Financial spokesperson said of the reports.
Ant Financial's business includes Chinese digital banking service MyBank and Alipay, China's dominant digital payment service with 450 million users, but it also has stakes in India's Paytm and Southeast Asia-based Ascend Money. The Moneygram deal, scheduled to close before the end of the year, not only gives it a presence in the U.S. market — a region that has eluded Alibaba for some time — but the Moneygram service itself is hugely popular across the world and particularly notable for its offline presence. Via techcrunch.com
Revolut launches current accounts and a chatbot
Slowly but surely, Revolut is getting closer to building an actual bank. The startup just announced the launch of current accounts — you can now get a personal IBAN, and the company plans to add other features soon. In addition to current accounts, Revolut is also introducing a chatbot to handle support requests.
Revolut isn't technically a bank account, it's more or less an electronic wallet app. But today's new feature fills an important gap. Every Revolut user can now access their personal bank account details for GBP transfers. Head over to the Profile tab in the app and you'll see an account number, sort code and IBAN.
This way, you can transfer money from your existing online bank account or receive your salary directly on your Revolut account. It seems like Revolut doesn't support direct debits yet, but it's planned. And if you don't live in the UK, the startup will also create IBANs in EUR and USD at some point in the future. And it looks like Revolut is getting serious about this bank account idea as savings and credit are already planned. Via techcrunch.com
SumUp co-founders are back with bookkeeping AI startup Zeitgold
The next time you go to your favorite restaurant or cocktail bar, talk with the manager about bookkeeping. Chances are that they'll tell you that they waste a ton of time collecting and recording various documents. German startup Zeitgold wants to automate this pesky process so that you can spend more time on your real business.
So what is Zeitgold exactly? It's an all-in-one financial solution for small shop owners. The company sends you a physical box. You can put all your receipts, bills and invoices in this box. Somebody will come and pick up the box every week. The startup then scans and archives all these documents to process them — Zeitgold also accepts digital documents.
This way, Zeitgold can build a structured database of all this paperwork and provide you actionable information. For instance, you can then open the Zeitgold app and accept all payment requests from your suppliers. The startup can also help you when it comes to invoice collection, payroll and everything your tax advisor will need. Via techcrunch.com
First Global Enters China B2B Payments Market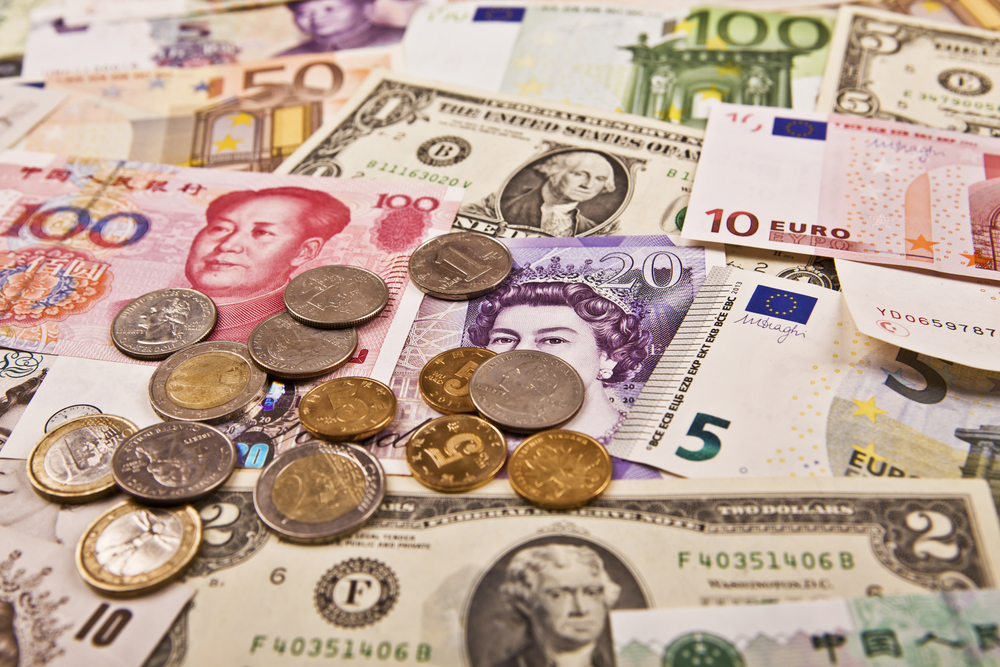 Cross-border B2B payments company First Global Data is working with what it calls a "mini Alibaba" in China, the firm revealed Tuesday (Feb. 7).
The company signed an agreement to provide payment services for eGTCP.com, an eCommerce-as-a-Service platform that helps businesses sell goods from China to corporate buyers in international markets. The company experienced significant growth last year, reports said, adding 15,000 vendors in 2016.
"EGTCP is a key strategic partner for First Global," said First Global CFO Nayeem Alli. "They are a fast-moving company focused on extending their reach to business purchasers around the world. Our global reach, strategic partnership model and compliant international payments capabilities enable us to add value and drive new revenues from the B2B market segment." Via pymnts.com
SAG-AFTRA to Offer Residuals Payments via Direct Deposit for the First Time
SAG-AFTRA announced Wednesday that it has struck a multiyear agreement with Los Angeles-based payments software company Exactuals to deliver residuals payments to its members through direct deposit.
Currently, the union processes about 4 million paper checks each year amounting to $1 billion in payments. Under the new agreement, the first of its kind in the entertainment industry, Exactuals will serve as a third-party broker to facilitate paperless transmission of data and funds between the studios and payroll houses to SAG-AFTRA and its members. Processing of funds will be handled by Exactuals through City National, which will electronically transfer funds to member accounts in any checking account at a domestic bank.
The service to members will be free of charge and will roll out over the course of 2017, according to a union spokesperson, on an optional, opt-in basis. Via hollywoodreporter.com
Digital Payment Volume in India Slipped Faster Than Expected: 10% in Just One Month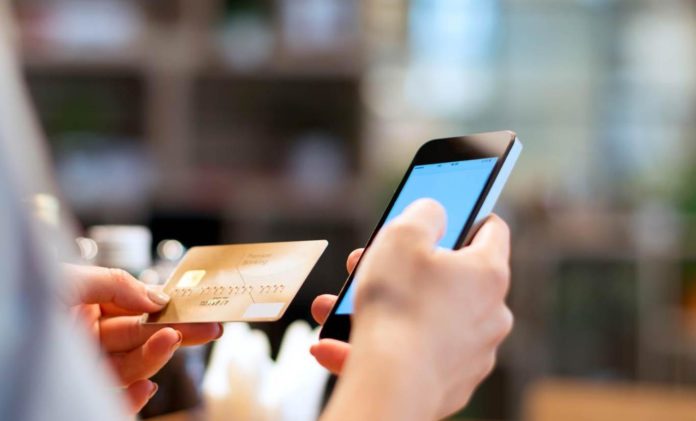 According to data released by Reserve Bank of India (RBI), digital payments in January 2017 were lower by about 10.2 percent in volume, and by about 7 percent in value, when compared to the month of December 2016. The RBI has been releasing periodic data on the changing trends in payment systems since the month of December 2016 and has now noticed a decline in the move towards a cashless economy. This information is rather surprising considering just about a week back the nation had noticed a sharp increase in demand for credit cards, clearly indicating the people's desire to move towards a cashless economy.
Further, the RBI's representative data on the matter suggest that the debit and credit point-of-sale (POS) transactions at terminals declined by nearly 18.6% month-on-month. Additionally, mobile banking transactions also declined by about 7.6% m-o-m.
The most obvious of answers has to be the RBIs frequent relaxation of withdrawal limits from ATMs and Savings Accounts. In what might be considered a very welcome move, the RBI has now decided to phase out its weekly limit on withdrawal of cash from savings accounts starting from the 20th of February. It will be done in two stages. At present, the withdrawal limit is at Rs.24,000 per week, but this will soon be raised to Rs.50,000. Further, come March 13th, there will be no limit at all on the amount of cash that can be withdrawn from savings accounts. Via dazeinfo.com