A new ACI Worldwide/Ovum payments research survey says 77% of merchants expect real-time payments to replace card payments in the near future. The report also offers other valuable insights into merchants and payments preferences and challenges.
Most important to payments providers, 65% of merchants are interested in receiving real-time payments compared with 57% in the previous year's survey.
Merchants hoping for lower costs, better customer service
78% of merchants also believe real-time payments can deliver lower costs in contrast to only 57% last year. As well, 78% of merchants believe real-time payments will deliver better customer service compared with only 59% last year.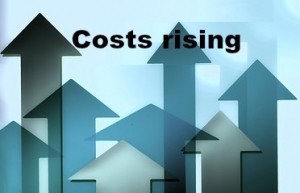 "As the survey has shown, real-time payments and security are clearly top of mind for merchants today," said Mike Braatz, senior VP, ACI Worldwide. "Driven by customers' shifting preferences in how they purchase and the channels they purchase through, merchants are finding the need to improve the customer experience and operating efficiency to maintain a competitive edge now and in the future."
When it comes to security, 61% of merchants believe they are at a greater risk of a data security breach than in 2017, highlighting the need for continued investment in risk and fraud management.
Where will merchants invest?
The report highlights a number of key areas where merchants expect to invest to improve efficiency, customer service and risk management including:
21% of merchants will invest more than 5% on IT technology in 2018 and another 29% will invest between 1% and 5%
46% of merchants saw operating costs increase in the past 3 years while only 10% saw a decrease
12% see integration of payments with other systems as a top priority and another 29% side as a top three priority
bringing payments processing and acquisition in the house is a top priority for 12% and a top three focus for 32%
36% see investment in enhanced payments acceptance as a top priority.
Security is a high priority
Addressing fraud and data security risk are also high on the agenda. 61% of merchants believe they are at a greater risk of a data security breach than in 2017.
Overall, a shocking 22% said they experienced theft of payment data in the past year. In Europe, 26% of businesses experienced this problem and 29% in the hospitality industry were affected.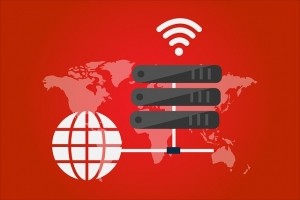 59% of merchants saw abandoned carts as a bigger concern than fraud or chargebacks while 47% of merchants strongly agreed or agreed a higher risk of fraud was acceptable if sales grew. 48% of merchants also said they would not invest in front solutions if it meant increased customer friction.
These security insights were quite surprising when it came to customer experience and investments in fraud management.
Recommendations on meeting payments challenges
The ACI Worldwide/Ovum report contained three important recommendations for merchants to help meet current business challenges and opportunities:
Merchants should view their core payments infrastructure as the foundation for future customer-facing innovation and invest accordingly.
Ensure merchants plan for, and take advantage of, the benefits of real-time payments infrastructure.
Make sure investments in security enhance customer experience.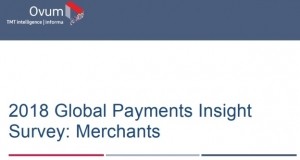 Following these recommendations will help merchants respond to rapid change, the need to keep pace with technology innovation and enhance security.
The full report is available for free here.