Monday payments news highlights include Vantiv's $10 billion Worldpay acquisition, the advance of payments-by-face technology in China, new LG Pay expansion plans and US growth of Microsoft Pay.

Vantiv's $10 billion acquisition of Worldpay is moving ahead and the biggest message to the payments industry is its critical strategic value to the mainstream financial services industry. Vantiv's SMB leader Dusty Gomez spoke recently about the value of accepting global payments to SMB growth and how 46% still cannot accept online payments.
First Data completed its acquisition of CardConnect which becomes a subsidiary and will no longer trade on NASDAQ. Interbank network Swift added 22 new banks and now 28 partner banks are testing Swift's blockchain technology.  Researching new blockchain technologies with the Bank of England, Ripple has warned that blockchain alone may not meet the future needs of global banking.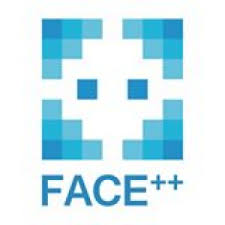 With 99% accuracy, Face++  now let's more than 120 million Chinese consumers confirm payments by facial recognition on Alipay and other payments partners. After just one month since launch, Korean LG Pay plans to expand its payments service globally.
Ally Bank and First Light FCU added their support for Microsoft's Tap to Pay mobile payments in the US, joining other banks including Bank of America, BECU, First Tech Federal Credit Union, People's United Bank, PNC Bank US Bank and Virginia Credit Union. Interswitch and Visa are partnering to grow mobile payments in Africa.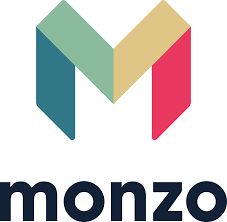 UK challenger bank Monzo disabled card payments for customers after service issues  with third-party services provider GPS which also affected other fintechs including Revolut, Loot, Starling Bank, and Curve.  A recent Business Intelligence report on Monzo showed it has 240,000 customers with 7% weekly transaction volume growth, 5% weekly customer base growth but more than $10 million in losses in the first six months of 2017.
Since its separation from eBay, PayPal's brand value has grown into an estimated $19.2 billion due partly to innovative new product introductions. Transport for London says passengers used contactless payments cards for more than one billion pay-as-you-go trips, up 25% from a year earlier.
US card firm Vantiv goes global with $10 billion Worldpay buy
US credit card processor Vantiv agreed to buy Britain's Worldpay for 7.7 billion pounds ($10 billion) on Wednesday in a move expected to trigger further deals.
Payments companies have become targets for credit card companies and banks seeking to capitalize on a switch from cash transactions to paying by smartphone or other mobile device, with Danish payment services firm Nets A/S (NETS.CO) revealing approaches by potential buyers.
Set up in 1989, London-based Worldpay was spun out of Royal Bank of Scotland (RBS.L) to private equity firms Bain Capital and Advent International in 2010. The firm employs 4,500 people, and says it processes around 31 million mobile, online and in-store transactions every day.
Analysts say the most likely target is Worldpay's e-commerce business, especially outside the United States where Vantiv is largely focused. Worldpay says it supports 400,000 merchants in 126 currencies across 146 countries. Via reuters.com
Vantiv on the SMB Online Payments Evolution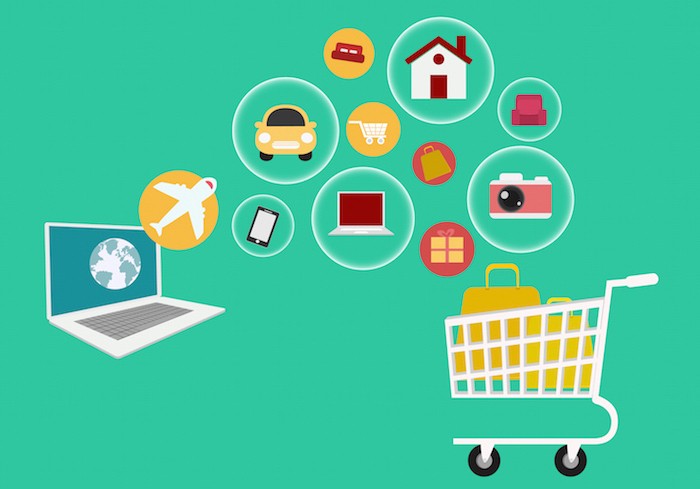 While there are many reasons why small merchants should be able to take digital and online payments — including better conversion rates, wider exposure to a bigger audience and better data about consumers — Dusty Gomez, SMB product leader at Vantiv, says it all comes down to one main idea: The consumer lifestyle is evolving to a point where customers are constantly on the go.
Despite that reality — and the undeniable waves of growth coming in commerce from mobile and digital channels — SMBs remain somewhat stubbornly late in adopting when it comes to jumping into the digital-commerce revolution. The stats, Gomez noted, are daunting.
"Forty-six percent of SMBs don't even have a website, let alone the capacity to take payments online," Gomez said. "To me, that is staggering given the major shifts we have seen in consumer engagement demand." Via pymnts.com
First Data closes CardConnect acquisition

First Data Corporation (NYSE: FDC), a global leader in commerce-enabling technology and solutions, and CardConnect Corp., a payment processing and technology solutions provider, today announced the successful completion of First Data's tender offer to purchase the outstanding shares of CardConnect common stock for $15.00 per share in cash.
The tender offer expired one minute after 11:59 p.m., Eastern Time, on July 5, 2017.
First Data subsequently completed the acquisition of the remaining CardConnect shares of common stock not acquired in the tender offer through a merger pursuant to Section 251(h) of the General Corporation Law of the State of Delaware. As a result, CardConnect is now a wholly owned subsidiary of First Data and CardConnect shares will no longer be traded on the NASDAQ. Via finextra.com
Twenty-eight global banks to test Swift blockchain application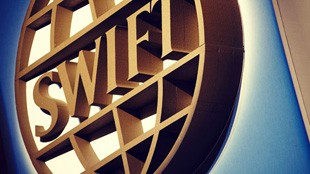 Interbank messaging network Swift says that 22 additional global banks have joined its blockchain proof of concept (PoC), designed to validate whether the technology can help banks reconcile their international nostro accounts in real time. The PoC is part of the Swift gpi initiative to re-arm the correspondent banking system for a new age of technological disruption.
The banks that have recently joined the PoC include: ABN Amro, Absa, BBVA, Banco Santander, China Construction Bank, China Minsheng Banking, Commerzbank, Deutsche Bank, Erste Group Bank, FirstRand Bank, Intesa Sanpaolo, JPMorgan Chase, Lloyds Bank, Mashreq bank, Nedbank, Rabobank, Société King, Standard Bank of South Africa, Standard Chartered Bank, Sumitomo Mitsui Banking Corporation, UniCredit and Westpac.
They join a group of six founding banks that will work to test and validate the new blockchain application – based on Hyperledger Fabric v1.0 technology – and evaluate how the technology scales and performs. Results of the tests will be released at the co-operative's annual user meeting at Sibos in Toronto in October. Via finextra.com
Blockchain too slow for banks, warns top blockchain firm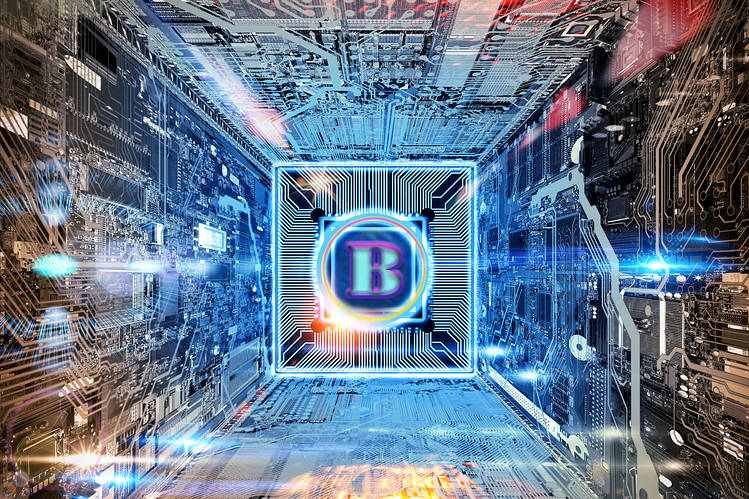 The fintech startup helping the Bank of England to research blockchains has warned the technology may not, in fact, work for banks wanting faster and cheaper ways of moving money.
Ripple, which has developed an internet-based bookkeeping system for cross-border payments, has said there are a "few things wrong" with blockchain in its purest form that make it unsuitable for banks requiring privacy and speed.
The warning will cut through some of the hype around distributed ledger technologies, which the world's largest financial institutions hope can help them modernise post-trade systems and save billions in the process.
Marcus Treacher, the global head of strategic accounts at Ripple, said the fact that each user of a blockchain has a record of every transaction conducted would not work for banks competing with one another. He said: "Every single bank gets a copy of everything, even when it's encrypted. That is not going to work." Via fnlondon.com
Paying With Your Face++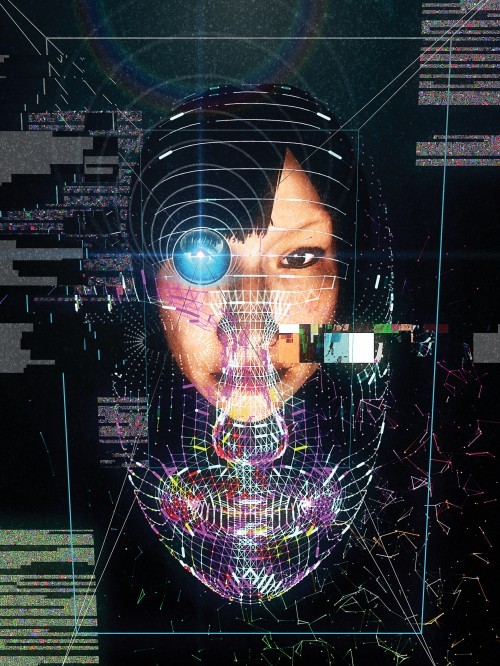 Credit cards, online wallets and cryptocurrencies are just some of the numerous ways of payment in the modern world. Yet, there has been a recent addition to this list. Meet a completely new technology: paying with your face. Yes, seriously. No fingerprints or retinal scans. Just smile into the camera and have the payment done.
The Face++ startup has a partnership with several commercial banks: Ant Financial and a subsidiary of Alibaba – Alipay. Many people already use Alipay to make their online payments.
Here is how it works: when users upload their photos to the system, it integrates facial biometric data and tracks up to 83 different key points on the face from various angles at the same time. Identity verification happens immediately with an extremely high accuracy. This technology is used in Alipay's "smile-to-pay" application.
Face++ payment confirmations can improve the financial security of any person. Together with an overall image of an individual's face, this app also captures some specific facial features. The software can identify faces with 99 percent accuracy. Nowadays, over 120 million people in China use the Face app to confirm their payments. Via cointelegraph.com
LG's mobile chief confident of payment tool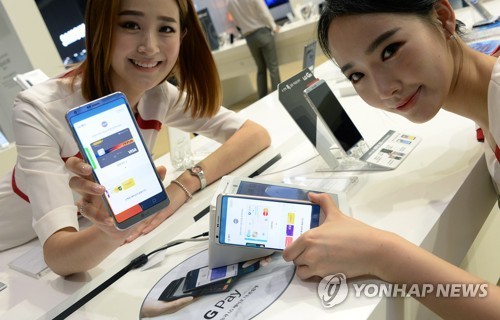 The head of LG Electronics Inc.'s mobile business said Wednesday the company plans to release its mobile payment platform LG Pay overseas in the future, expressing strong confidence over the service.
The LG Pay, launched last month, allows users to make payments by touching their smartphones to regular credit card devices based on the Wireless Magnetic Communication technology.
"Over the one-month period after the launch of LG Pay, we have been focusing efforts to increase the quality of services based on thorough studies on users," said Cho Jun-ho, president of LG's mobile communication division. "Not only do we plan to beef up convenience, we will also expand the scope of countries, payment methods, as well as devices (that support LG Pay)."
LG Electronics said 38.4 percent of the tool's users were in their 30s as of end-June, while the number of those in their 50s and 60s was quickly increasing. Via english.yonhapnews.co.kr
Two more US Banks quietly add support for Microsoft Wallet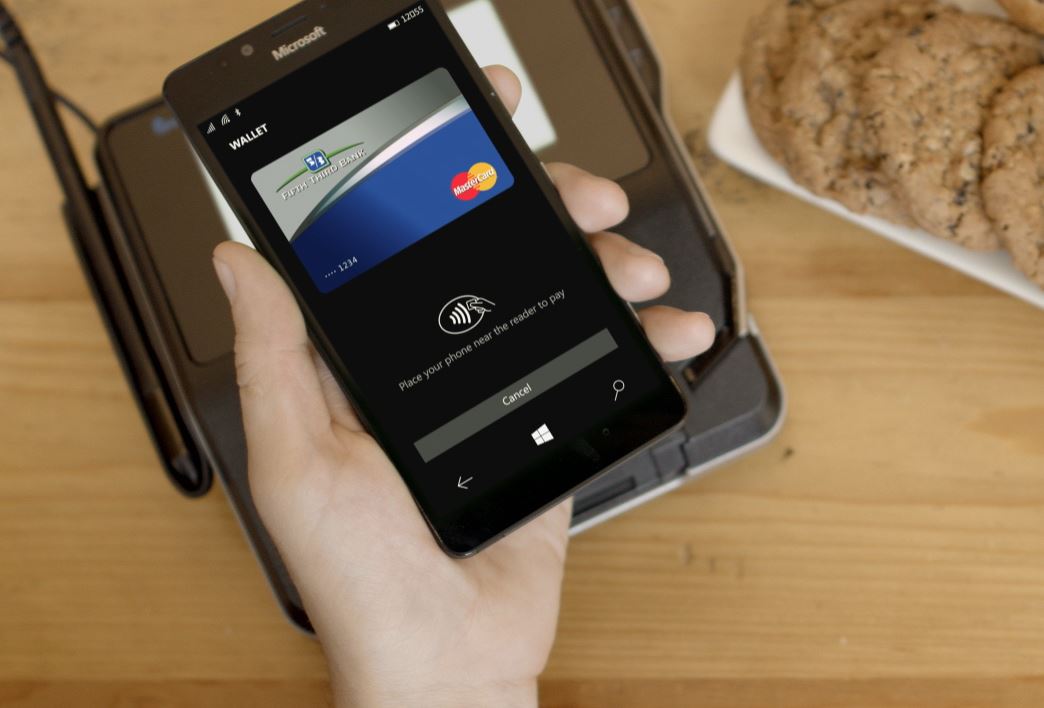 Support for Microsoft's Tap to Pay system Microsoft Wallet has been slowly rolling our among banks in the US. Microsoft Wallet currently supports Bank of America, BECU, First Tech Federal Credit Union, People's United Bank, PNC Bank US Bank,Virginia Credit Union among others.
Now Ally Bank and First Light FCU bank have also quietly added support for tap to pay(via Reddit). This means users of these banks can now pay for goods and services with their phones.
Microsoft Wallet is still a US exclusive thing, but at least Windows Phone owners can participate in the modern miracle of mobile payments. Via mspoweruser.com
Interswitch, Visa to drive digital payments across Africa
Visa Inc., the global leader in payments, and Interswitch, Africa's leading integrated payments and transaction solutions company, have announced they will partner to accelerate mobile payments adoption across the region. The partnership will see Visa and Interswitch upgrade the digital banking applications of leading banks to include mVisa, as well as enable more merchants to accept mVisa payments.
mVisa is an innovative mobile payments solution that allows consumers to pay for goods from any type of phone by either scanning a QR code , or entering a merchant number. Payment goes straight from the consumer's account into the merchant's account and provides real-time notification to both parties. mVisa is completely interoperable, meaning that the consumer and the merchant do not need to be customers of the same bank. It can also be used to enable consumers who use different mobile phones and services to interact.
This brings a versatile and secure mobile money solution, powered by Visa, to consumers everywhere. Consumers will experience the same look, feel and familiarity of their banking app but now they will have the option of making an mVisa payment in an easy-to-understand way. The solution is expected to be rolled out to Nigerian consumers before the end of 2017. Via vanguardngr.com
Monzo disables card features as services go awry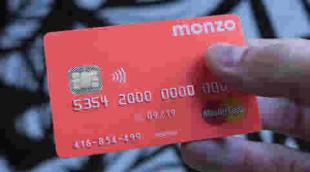 UK challenger bank Monzo has disabled card payments for customers after suffering an unspecified issue with a supplier. The problems first surfaced this morning, with transactions being declined and incorrect balance entries displayed.
"One of our suppliers is experiencing problems which may cause declined payments when you try to use your card," the startup advised customers. "The app may show the payment as successful even though it was not, and the amount may appear to have been deducted from your balance. This is a display error – your balance 'behind the scenes' has not been debited."
The scale of the problems facing users became clearer as the morning wore on, with top-ups to the Monzo pre-paid card failing to load and P2P payments between Monzo users crashing. Via finextra.com
This neobank is miles ahead of its competition – Business Insider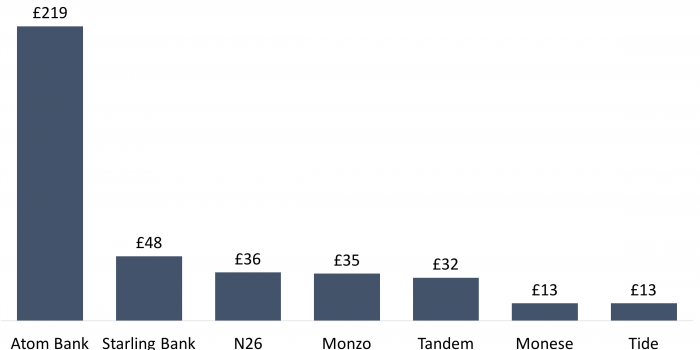 In an intensely competitive UK neobank market, Monzo has largely focused on growth over profitability to pull ahead — and its recently released annual report for the year ended February 2017 sheds further light on this strategy.
Monzo now has 240,000 customers for its prepaid accounts, and since January, it's seen 7% weekly transaction volume growth, and 5% weekly customer base growth — spurred largely by word of mouth recommendations. Revenue also grew from £5,000 ($6,000) in its last fiscal year to £120,000 ($155,000). Meanwhile, pretax losses widened 365% from £1.7 million ($2.2 million) to £7.9 million ($10 million) over the same period, a reflection of the company's current focus on growth. However, the document also indicates that Monzo has a robust plan in place to achieve profitability and ensure sustainability. Via Business Insider
PayPal says eBay separation has been 'freeing'
It has now been two years since eBay and PayPal started to trade separately. And all the signs suggest PayPal has benefitted most from the divorce. It rose 13 places to 52nd in this year's Millward Brown Brand Z power rankings; this made it one of the 20 biggest risers and saw its brand valuation rise to $19.15bn.
Speaking to Marketing Week, PayPal's UK marketing director Alison Sagar says the eBay separation has allowed PayPal to differentiate itself in a crowded payments market.
The brand is also persisting with its 'New Money' brand positioning, a new slogan and business mentality designed to wake shoppers up to new features such as PayPal One Touch, which allows online checkouts in just one click.
As well as the aforementioned One Touch, this innovation has included launching PayPal Credit, which allows four-month interest free credit on purchases of more than £150, and to make charitable donations – there have been $7.3bn (£5.5bn) worth so far. Via marketingweek.com
Transport for London tops one billion contactless journeys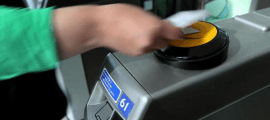 Transport for London (TfL) says its passengers have made more than one billion pay-as-you-go journeys using contactless payment cards, with 40% of all pay-as-you-go trips paid for with contactless payment, up from 25% a year ago.
The transit authority's figures show that, on average, two million journeys are made using contactless every day. Of these, almost one in ten contactless transactions are now made using mobile devices, with more than 31 million journeys made specifically using mobile phones in London in the last 12 months, TfL says.
TfL's contactless payment system was first launched on London's buses in December 2012 and expanded to cover London underground and rail services in London in September 2014. Via bankingtech.com