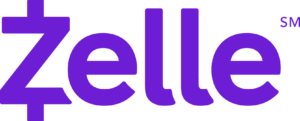 It's a busy week in payments news around the world and we've got the latest developments to keep you up-to-date. Zelle has launched its new P2P app and payments platform which allows fast sending of money by email and mobile phone number. It is backed by 30 US and international financial institutions including Ally Bank, Bank of America,  JP Morgan Stanley, Chase and TD Bank.
Bloomberg  looks at the latest P2P payment apps including newcomers Zelle and established competitors Venmo, Square Cash, Apple Pay and Facebook. Let's Talk Payments profiles 15 block chain powered e-wallets including Coinprism, Xapo and breadwallet.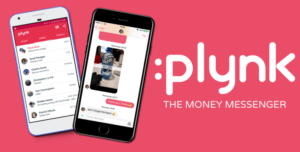 Could Walmart Pay be the newest, biggest competitor for Apple Pay and Samsung Pay? It's already the third most used payment app in the US according to Infoscout and PYMNTS.com and its new credit card feature is proving popular. WorldRemit, the $500 million remittance startup with 120 million mobile money accounts, will now allow money transfers by Android Pay. Dublin-based fintech messaging app Plynk launched Europe's first message platform with built-in payments.
Data-driven telcos could unlock $70 billion in mobile financial business according to a report in Let's Talk Payments. Three big trends impacting banking include artificial intelligence, blockchain and open banking notes a TNW post. Bitcoin hit the $3000 value level this week and though nobody knows what's next for the cryptocurrency, billionaire Mark Cuban is warning of a bubble.
P2P Online Payment Platform Zelle Launches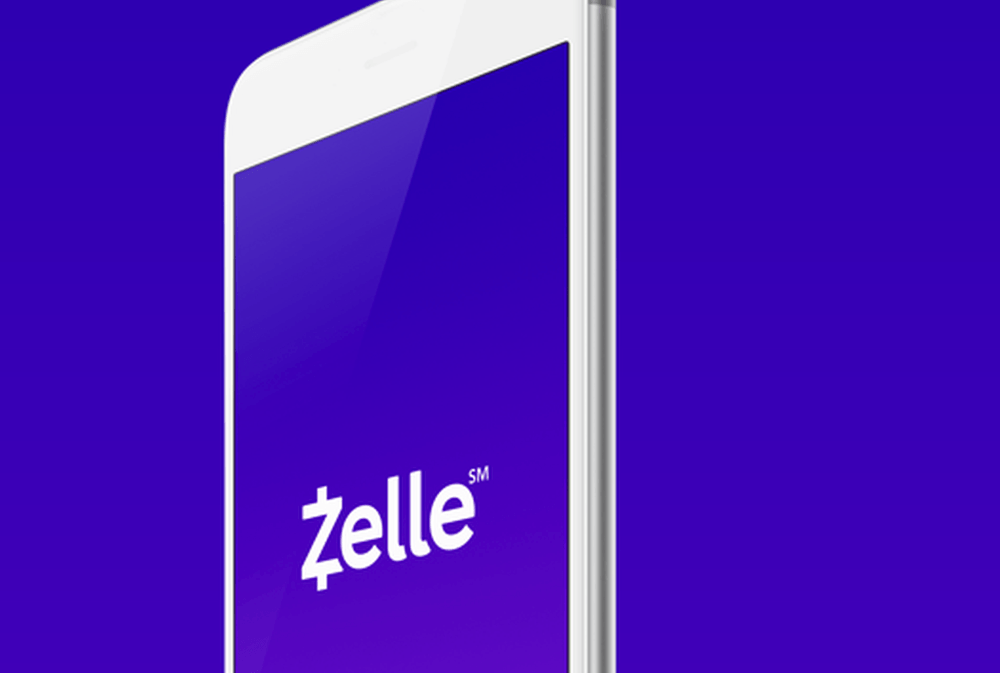 In October 2016, Zelle announced its plans to launch a real-time bank account to bank account, person-to-person (P2P) mobile payments platform that would compete directly with the likes of PayPal, Square Cash and Venmo. Yesterday, June 12, Zelle officially announced that it was open for business for the pool of some 86 million consumers in the U.S. who use their bank's mobile banking services.
According to latest news released by Early Warning Services, the money transfer service will soon be live for some 30 participating financial institutions and allow for funds to be sent from one person's bank account to another in minutes, using only a recipient's email address or mobile number.
The U.S. banks taking part in the new P2P platform include Ally Bank, Bank of America, Bank of Hawaii, Bank of the West, BB&T, BECU, Capital One, Citi, Citizens Bank, Comerica Bank, ConnectOne Bank, Dollar Bank, Fifth Third Bank, FirstBank, First Tech Federal Credit Union, First Tennessee Bank, First National Bank, Frederick County Bank, Frost Bank, HomeStreet Bank, JP Morgan Chase, KeyBank, M&T Bank, MB Financial Bank, Morgan Stanley, PNC Bank, SchoolsFirst Federal Credit Union, Star One Credit Union, SunTrust Bank, TD Bank, USAA, U.S. Bank and Wells Fargo. Via pymnts.com
Zelle, the real-time Venmo competitor backed by over 30 US banks, arrives this month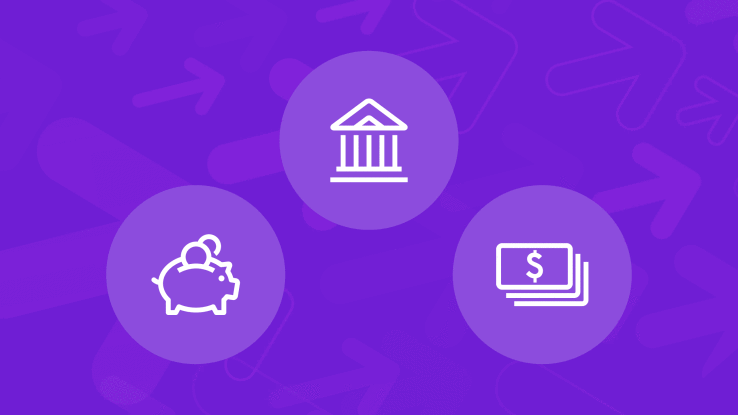 The U.S. banking industry's answer to Venmo has now arrived. Starting this month, a new, person-to-person payments network called Zelle will roll out to the over 86 million mobile banking customers here in the U.S., promising a faster form of digital payments compared with apps like PayPal, Venmo, Square Cash, and others. Instead of transfers taking place overnight or after a couple of days, Zelle users can move funds from one bank to another in a matter of minutes.
While banks have always had the means to offer instant transfers, the current system required that customers have the account and routing numbers for the associated accounts. Zelle, meanwhile, is meant to offer a simpler method – like today's popular payment apps, Zelle users only have to know information like a person's phone number or email.
The service has been in the works since 2011, when Bank of America, Wells Fargo and JPMorgan Chase teamed up to work on a digital payments solution that would allow their customers to send money to each other through a join venture then called clearXchange. Via techcrunch.com
15 Blockchain-Powered Wallets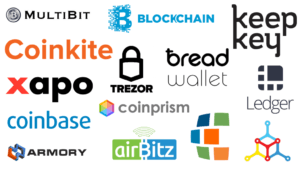 Coinprism is a free online bitcoin wallet allowing users to store and create their own coin (by coloring bitcoins). Users can create, issue, send and receive these colored coins across the bitcoin network (for the price of a bitcoin transaction) to anyone with a bitcoin address, the same way bitcoins are sent. Users can also use Coinprism as a normal bitcoin wallet to store, send and receive bitcoins.
Xapo is a Switzerland-based company that provides a bitcoin wallet combined with a cold storage vault and a bitcoin-based debit card.
Breadwallet is a real standalone bitcoin client. There is no server to get hacked or go down, so users can always access their money. Using SPV mode, breadwallet connects directly to the bitcoin network with the fastest performance. With AES hardware encryption, app sandboxing, keychain and code signatures, breadwallet represents a security advance over Web and desktop wallets and other mobile platforms. Via letstalkpayments.com
More Ways to Pay Your Pals: How the Apps Stack Up
Person-to-person payment services are booming in the U.S. as more players vie for a piece of a $1.2 trillion market.
For tech firms like Apple and Facebook, it's a chance to push deeper into financial services, while keeping users within their expanding ecosystems. For the incumbent banks, P2P is key to controlling vast reams of valuable customer data.
"The data is the king here," said Mark Ranta, head of digital payments at ACI Worldwide. "He who owns the data will likely win the war." Via Bloomberg
The Biggest Competition to Samsung and Apple Pay? Walmart Pay, Of All Things
Shopping at Walmart just got even easier now that Walmart Pay added instant credit cards. It's a dinosaur in the world of retail, but Walmart is showing that its age and its size certainly isn't keeping it from keeping up with the times. The retail giant rolled out its Walmart Pay feature almost a year ago, and as per a new study published by Infoscout and PYMNTS.com, the mobile wallet is actually the third most frequently used option behind Samsung Pay and Apple Pay. This is particularly surprising, given that Walmart Pay can only be used at, you guessed it, Walmart.
But nevertheless, the feature (which can be accessed in the Walmart app) is now available to all the company's more than 4,600 stores, and Walmart is doing everything it can to ensure that it keeps attracting more and more users.
Its latest feature comes in the form of Walmart Credit Cards. If you're a frequent shopper at Walmart and apply for the credit card, you no longer need to wait for the physical piece of plastic to arrive to start taking advantage of your new payment method. Instead, Walmart says, "from the moment they are approved, customers can use their new Walmart Credit Card at all Walmart store locations and on Walmart.com." It's the latest in the company's quest to ensure that customers can spend money (and Walmart can make money) more easily (and more securely) than ever before. Via digitaltrends.com
Android Pay now used for international P2P transfers, courtesy of WorldRemit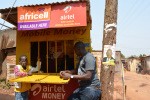 Android Pay, Google's wallet for Android devices, is getting a boost in its global profile and functionality today: WorldRemit, the $500 million remittance startup connected to around 120 million mobile money accounts globally, which lets residents in one country transfer money to family and friends in another, has announced that it will now let people make transfers using Google's mobile wallet.
Android Pay will be used for paying into the app; those receiving the money can specify any mobile bank account to collect the transferred funds. This is a first for Android Pay, which up to now has been used for in-app and contactless payments and to make P2P transfers to people in the same country, but never international P2P money transfers.
Google has seen some interesting recent milestones since launching Android Pay in 2015, including a recent partnership with PayPal, integrating it with Facebook's Messenger for group payments, and an expanded payment API to boost ubiquity for Android Pay across many more apps and transactional scenarios. Via techcrunch.com
Fintech Messaging App Plynk Brings Person-To-Person Payments To Europe
Person-to-person payment apps are having a moment. Just days after Apple Pay announced it will soon allow users to send their friends money through iMessage, a Dublin fintech startup called Plynk made a groundbreaking announcement of its own. Plynk reportedly raised more than $28.2 million to launch Europe's first messaging app with built-in financial services, including person-to-person money transfers.
Plynk works like a combination of WhatsApp and Venmo, arguably its closest American counterpart. Wired reported Plynk users can sign up through a Facebook login and use all those familiar messaging features, from gifs to emojis. Users can transfer money from their bank accounts to their Plynk accounts, each of which is also connected to virtual Mastercard. Facilitating the transfers this way, instead of directly from the users' bank accounts like PayPal or Venmo, makes the transfer faster than competing apps.
For example, Venmo transfers can sometimes take a full day for the money to hit a recipient's bank account. On the other hand, Plynk users can almost instantly use money sent inside the app anywhere that accepts digital Mastercard payments, like Amazon, pizza delivery or Uber. So far the company has around 6,000 payment accounts, mostly belonging to Irish university students. Now the freshly funded company plans to expand, offering a Pan-European service compatible with almost all the continent's banks. Plynk co-founder and CEO Charles Dowd told International Business Times that Plynk will soon integrate Apple Pay and Android Pay Via ibtimes.com
Data Science-Driven Mobile Financial Services Hold the Key to Unlocking $70 Billion for Telcos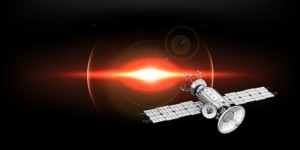 Today's mobile operators are besieged seemingly from every side. Digital disruptors in the form of Over The Top (OTT) players have threatened already tight revenue streams, while direct competitors are battling it out over network and price. Meanwhile, customers are increasingly expecting more specialized and highly personalized services thanks to their on-demand experiences across other industries.
Fortunately, operators are well-poised to dominate in a digital disruption landscape, due in large part to data. Mobile operators have the benefit of access to near-infinite amounts of data on their subscribers; data which, when properly mined, has the power to transform customer experience and significantly impact the bottom line.
Data science is a trending topic for these operators; as it becomes clear, its application holds the key to two distinct concerns for telcos:
– First, how to transition from collection to insight, to application of data, in order to more mindfully engage customers;
– And second, how to tap into the opportunity this data offers even when 77% of the 4.9 billion mobile users around the world are prepaid, and therefore anonymous. Via letstalkpayments.com
REINVENTING THE WORLD OF BANKING: 3 trends currently reinventing the financial industry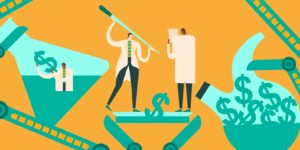 Finance and trade are one of the oldest skills that mankind has developed after shaping the most preliminary forms of community. Since then, finance has undergone developments and revolutions to match the evolution of the human society.
As the next industrial revolution matures, many areas in banking and finance are being transformed. Here are some of the trends that are helping reshape the future of the industry. Via thenextweb.com
Bitcoin Breaks $3K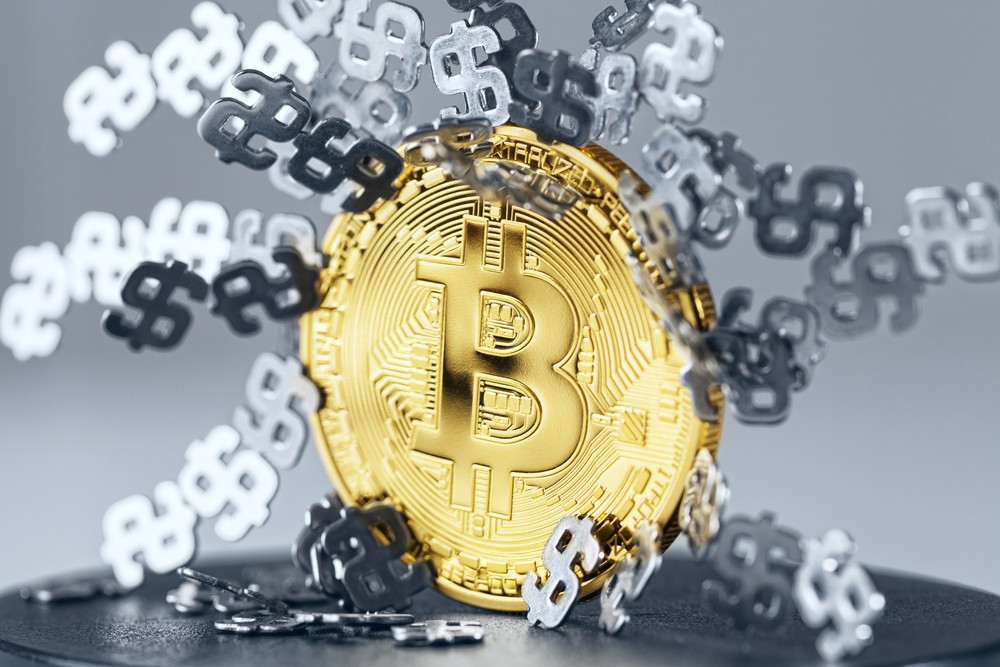 Bitcoin's big surge continued on Sunday when the price per unit of the digital currency briefly broke the $3K mark. That figure comes care of CoinDesk's Bitcoin Price Index — rival currency index CoinMarketCap calculated the peak exchange rate at just a few cents short of $3,000. Because prices for bitcoin tend to vary across exchanges, there are slightly different ways to calculate the exchange rates — hence the variation.
Whether it hit, or almost hit, $3K, however — it is undeniable that bitcoin has been on a "epic run" for about the last six weeks or so. Bitcoin's price hit $1,400 in early May and has been on a steady upward climb ever since, despite the now-frequent protests that this latest spike in the price of bitcoin is a bubble.
Billionaire Mark Cuban managed to briefly throw some cold water on the price surge by noting his concerns about a bubble. And those fears are not just for crypto-currency naysayers — central figures in the bitcoin community were warning of a bubble from the stage at the Consensus blockchain conference in May. Via pymnts.com