Today's payments news roundup covers new developments, innovations and payments industry stories from around the globe. Euromoney looks at how EU banks are lagging in digital technology and where they are not keeping up with the marketplace and fintech disruptors. A new Vyze study shows retail store cards are attracting more users as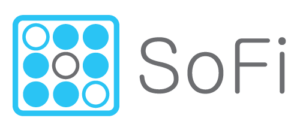 millennials move away from credit cards to other payments platforms.
The new Visa Ready Program aims to simplify and speed up B2B transactions. US fintech loans provider SoFi has now applied for a US bank charter to offer consumers online banking services. UK fintech startup Revolut just added a new business account that includes no-fee, instant money transfers between Revolut business customers.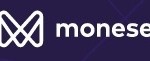 London-based mobile banking app Monese added debit cards and accounts to its online bank services and the ability to deposit funds at 11,500 Post Office and 29,000 PayPoint locations. Who needs bank branches? In India, mobile payments startup MobiKwik is raising new funding to compete with market leader Paytm.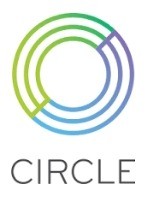 In more payments disruption news, blockchain-based startup Circle Internet Financial launched an international online money transfer service that lets US and EU customers send money to each other instantly, at no cost.  Circle is backed by Goldman Sachs. Banking Exchange does an excellent roundup of the many payment options available to consumers including mobile, connected devices, P2P, contactless and wearables.
Retail banking: The real use of digital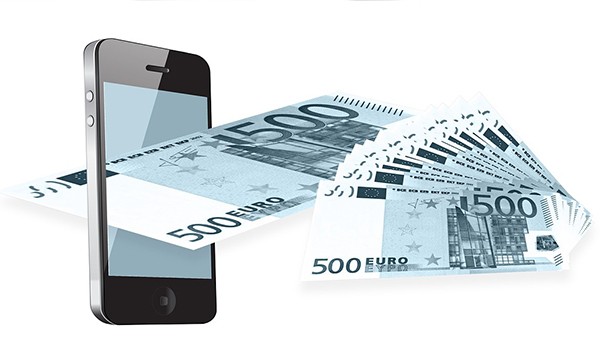 Too often banks see digital technology as a threat, especially in Europe. Branches made them incumbents; closing them is a hassle. The return from investment in new technology is uncertain.
This is the wrong attitude. The internet has been a chance for banks to boost their profitability for more than two decades – and it should help further boost profits in the decades to come. Digital banking is not just about staving off competition from new branch-free competitors. It is a means to cut the cost of serving existing customers – and new ones. Spain is home to some of the world's biggest retail-focused banks; technology is at the forefront of all their strategies, if somewhat belatedly at Santander. But in Spain, perhaps more than elsewhere, digital investment sometimes seems too much about shoring up their positions.  Via euromoney.com
Millennials moving away from credit cards; Amazon winning store card battle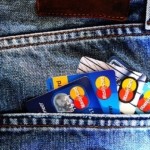 Retailers and department stores are increasingly pushing shoppers to sign up for retail store cards at checkout. These cards not only increase immediate sales, but also often generate a recurring profit stream in the form of larger ticket sizes and repeat purchases. But is this approach working for consumers?
Vyze, a leader in cloud-based fintech for retailers, today released its third annual Retail Credit Survey. The study, conducted by Ipsos, finds that consumers are increasingly aware of retail credit with 8 out of 10 (78%) shoppers today aware of financing options that retailers offer, up from just 51% two years ago. Consumers also continue to show loyalty to retailers with whom they have a store card, with 40% saying they are more likely to shop at that retailer again.
Despite growing awareness and loyalty, the study also finds that there is room for retailers to improve their credit offerings. The majority (56%) of U.S. adults have never applied for retail financing online or in the store, including 50% of Americans who make over $100,000 a year. Via finextra.com
Visa Ready Program for Business Solutions Launches to Accelerate Business-to-Business Payments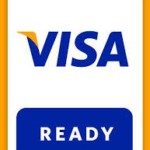 Visa (NYSE:V) announced Visa Ready Program for Business Solutions, a strategic framework to help technology companies that integrate with Visa's business-to-business (B2B) payment services and data solutions ensure that they meet Visa's standards and are market ready. Bora Payment Systems, Bottomline Technologies, CSI globalVCard, MineralTree and Priority Commercial Payments are the first partners to obtain Visa Ready for Business Solutions approval, and to bring to market innovative Visa payments to financial institutions' commercial customers.
Visa Ready for Business Solutions helps accelerate growth and enable new use cases in the B2B payments space. The program enables Visa's technology partners to quickly integrate and approve an array of Visa B2B payments solutions, including enhanced data, virtual card integration, payables automation and payment controls. Upon successful completion of the approval process, partners may use Visa Ready mark in connection with the approved solution on their website and marketing collateral. They are also highlighted in Visa Ready Solution Directory. Via businesswire.com
SoFi has applied for a bank charter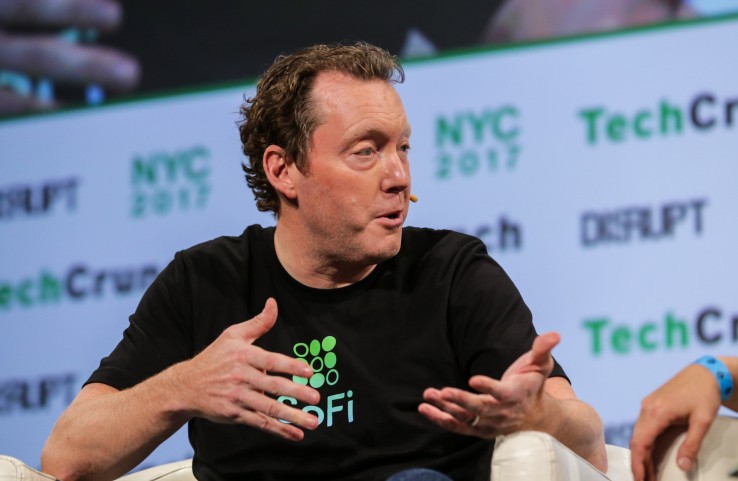 In May, SoFi CEO Michael Cagney told TechCrunch the company would be applying for a bank charter "in the next month." Well, it's about a month later, and — surprise! — the company has actually done so.
On June 6, SoFi applied for a de novo (or "new") bank charter, according to a filing notice on the FDIC website. There will be an open comment period on the application for the next month, which will close July 6. The company confirmed it submitted the application, which TechCrunch has received a copy of.
The company is applying for an industrial loan charter under the name SoFi Bank in Utah, listing a Salt Lake City location as its proposed depositary address. However, the company makes clear in the application that SoFi Bank will operate as an online-only institution, with no branches or deposit-taking ATMs. According to the filing, SoFi Bank is applying "for the purposes of providing its customers a FDIC insured NOW account and a credit card product. The bank will offer no other products and services." Via techcrunch.com
Revolut launches business accounts in U.K. and Europe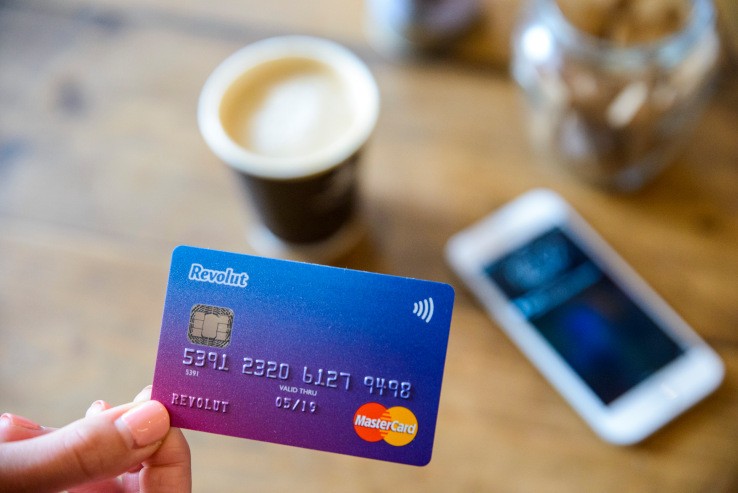 Revolut, the London fintech startup that offers a card and current account features, coupled with low currency exchange, is launching a new product aimed at businesses — upping the ante against competing services, such as TransferWise's recently launched "Borderless account".
Available in the U.K./Europe, the new Revolut offering enables companies to sign up for multi-currency accounts, where they'll be able to hold and transfer money across 25 supported currencies at the interbank exchange rate, as well as doing things like issuing employees with corporate cards for "global fee-free spending".
"Additional features will include free and instant money transfers between companies that are signed up to Revolut for Business, real-time spending notifications, [and] dedicated customer support," says the company.
However, unlike TransferWise, which offers its account for free but generates revenue via a transparent fee whenever you exchange currency or transfer money out of the account, Revolut is charging a monthly fee ranging from £25.00 – £1,000 per month, depending on your business requirements. To encourage companies to make the switch, the first month will be free. Via techcrunch.com
Monese adds Direct Debits to become even more like a regular bank account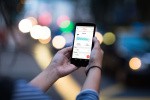 Monese, the London-based fintech startup that offers a mobile banking app and current account, continues to fill in missing features that might otherwise stop it from replacing your bank altogether.
The latest is Direct Debit functionality, a mechanism for recurring payments, such as those required by a mobile phone contract and many other subscription services. Citing stats from Direct Debit provider GoCardless, we're told that 85 per cent of U.K. consumers have at least one Direct Debit commitment, and an average of six.
Monese also recently gained access to the U.K.'s Faster Payments network, meaning that funds sent to accounts outside or within the U.K. arrive quicker. In addition, the startup has extended the number of physical locations that can be used to deposit money into your Monese account, including 11,500 Post Office branches across the U.K., and 29,000 PayPoint locations. Who needs bank branches, eh? Via techcrunch.com
India's MobiKwik is raising new funding at $1B valuation to battle payment rival Paytm
With high-profile investments from Alibaba and SoftBank fueling an impressive growth story since demonetization last year, you could be forgiven for thinking that Paytm has India's payments market sewn up. But at least one company will agree to differ on that.
MobiKwik, the mobile payments startup that is number two to Paytm in India, is quietly confident that it can take advantage of its rival's focus on e-commerce and recent entry to banking to even the playing field. To strengthen its case, MobiKwik, which is solely focused on payments, is in the process raising its largest financing from investors to date.
Co-founder Upasana Taku confirmed to TechCrunch that the company is in talks to raise $100 million-$150 million in a round that would value the company at more than $1 billion, thereby putting it into the elite club of tech unicorns. Taku declined to name the investors that her company is talking to, saying only that they include one major strategic investor and a number of financial institutions. She expects the round to close in the next couple of months. The plan is to invest as much as $45 million of the capital on growing user and merchant bases, and expand its current base of six offices to more than 20.
With Alibaba ploughing funds into Paytm and already holding a stake in Snapdeal, the scene is set for its arch rival Tencent — which recently invested in e-commerce giant Flipkart — to grab a piece of India's payment landscape. Taku declined to comment either way when asked whether Tencent is among the investors that MobiKwik is negotiating with. Via TechCrunch
Goldman-backed startup Circle launches no-fee foreign payments service
Blockchain-based payments startup Circle Internet Financial on Thursday launched an international online money transfer service that allows people in the United States and Europe to send money to each other instantly and at no cost as it seeks to tear down borders in the payments world.
The new service is part of a push by the "fintech" – or financial technology – sector to compete with established financial institutions, by using digital technologies to offer cheaper and more user-friendly services, often via smartphones.
Boston-based Circle Internet operates its app-based peer-to-peer payment network using blockchain, the technology which first emerged as the system underpinning cryptocurrency bitcoin. One of the most well-funded blockchain startups, its investors include Goldman Sachs Group Inc (GS.N) and Baidu Inc (BIDU.O).
Circle Internet's international money transfer service, built on a type of blockchain called Ethereum, will allow customers to send payments between U.S. dollars, British pound sterling or euros on their mobile phones. There are no fees or foreign exchange mark-ups. Via reuters.com
Ways to pay keep on coming
What more can be said about the payments space? Plenty, it turns out. Current surveys and studies show robust trends in interest, innovation, investment, and development in different ways to exchange value from one entity to another.
Lots of familiar buzzwords abound: person-to-person, wearables, internet of things, apps, contactless, mobile bill pay, connected devices. But they are more than buzzwords. And they are all important. People's payment vehicle preferences continue to morph even as payments systems providers offer more and different options.
Here's a rundown of some of the payments-related studies announced recently. Via bankingexchange.com