We've got the latest global payments news, trends and innovations for your weekend reading. Lots of news with Fourth of July consumer sales projections, retail technology, home deliveries, an Amazon acquisition and home delivery strategy, and key retailer updates.
A 'Hump Day' Fourth of July Slows Down Consumer Celebrations and Spending Totals
Americans are expected to spend $6.9 billion on food for Fourth of July cookouts and picnics next month, according to the annual survey released today by the National Retail Federation and Prosper Insight & Analytics. That's down from last year's record $7.1 billion as fewer people say they will turn out for the Wednesday holiday but is still the second-highest amount in the history of the survey and per-person spending is up. Read more…
Consumers prefer the technology of chain retailers
Technology successes and failures are seriously impacting whether consumers return to a store or restaurant. In the study by Boomtown, 57% of respondents who frequent large chain establishments over smaller retailers, name technology as a key reason for this choice, followed by online ordering and local pickup, 50%; and self-checkout options, 49%. Read more…
Walmart offers a 3D tour to get shoppers to look, click and buy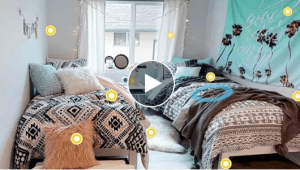 Walmart shoppers won't have to only imagine how furniture or housewares would actually look in an apartment or dorm room. Walmart has added a feature to its website that will allow shoppers to take a virtual tour of an apartment filled with items – from ottomans to tumblers. Read more…
Home Depot joins Walmart, others in installing lockers in stores for online orders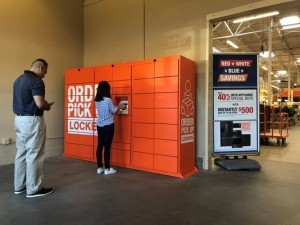 Instead of navigating the aisles of a cavernous big-box store, many Home Depot customers will soon be able to go right to a little box, grab what they ordered and head out the door. Home Depot is joining other chains in modifying its stores to make them more convenient for those who buy on the website. Read more…
Will Amazon's PillPack acquisition disrupt the retail pharmacy business?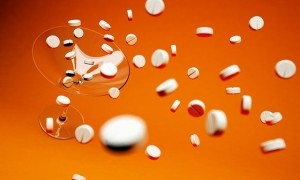 Can Amazon.com replicate the success it has had with books, apparel and countless other categories to include prescription drugs? That's the question that should eventually be answered with a definitive yes or no now that the e-tail giant has signed an agreement to acquire PillPack. Read more…
Kroger to deliver groceries using driverless cars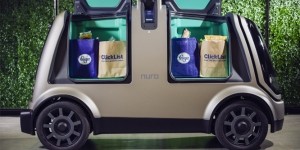 Kroger is partnering with Nuro, which bills itself as the manufacturer of the world's first fully unmanned road vehicle. The pilot, which is expected to begin in the fall, is designed to help Kroger make affordable, same-day deliveries to its customers. It will create a future in which customers will be able to enjoy the convenience of ordering and receiving the products they want, when and where they need them, at a low price. Read more…
Exclusive: Inside Target's top-secret test store
Target has recently doubled down its efforts on store design, turning its big-box retail stores into more experiential spaces filled with high-impact displays. For this initiative, the test store is key. Target can literally see every display before it goes live in a store, debate it until everything is perfect, then photograph it for each store manager to duplicate on their own. Read more…
Fruit of the Loom Has Hidden Cash Piles in Plain Sight, for Those Few Who Actually Notice Ads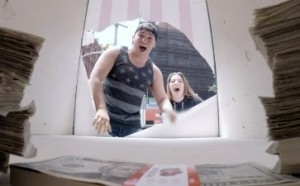 A devious new campaign from Fruit of the Loom and agency CP+B has capitalized on just that fact, hiding thousands of dollars of cash—along with more than a few pairs of free underwear—in (relatively) plain sight around one of the world's biggest cities. The team stashed mini treasure troves—stacks of greenbacks each totaling $1,851 and bundled with fresh skivvies—in various locations around New York City. Read more…
eBay rolls out Best Price Guarantee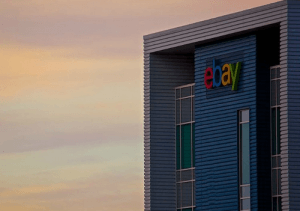 eBay has announced price matching with money back for all US shoppers. Promising the lowest price on thousands of items, eBay will honor a product's price if it is listed for less on a competitor's website. The Best Price Guarantee program applies to more than 100,000 items on the marketplace. Customers must bring the competitor's price to customer service within 48 hours of the original purchase on eBay. Then, eBay will issue a coupon for 110% of the difference upon confirmation. Read more…
Wanted: Hundreds of Entrepreneurs to Start Businesses Delivering Amazon Packages
Amazon announced today the launch of a new offering that helps entrepreneurs build their own companies delivering Amazon packages. Amazon will take an active role in helping interested entrepreneurs start, set up and manage their own delivery business. Successful owners can earn as much as $300,000 in annual profit operating a fleet of up to 40 delivery vehicles. Read more…