We've got a roundup of the latest payments industry news and payments trends from across the US and around the world. Wall Street is excited about the Trump government review of Dodd-Frank financial regulations but consumer watchdogs are nervous about the potential impact of deregulation.

In 2016, 33 million customers used Pay with Amazon, up from 23 million the year previous as it extends its online payment services. Alibaba and Amazon are gearing up for the mother of all payments industry battles in the huge Indian market. Alibaba recently invested $200 million in Paytm in addition to its original $80 million while Amazon's e-commerce business is now the second largest and closing in on leader Flipkart.
While WePay started in the B2C space, after shifting its business model in 2012, it now provides the software platform for a wide range of payments processing for business. In India, some popular payment apps will find it a challenge to compete with the United Payments Interface (UPI). By mid year, Samsung Pay will launch its payment services including a partnership with American Express.

In Japan, Rakuten Pay's in-store payment system will support 14 electronic money brands and Android Pay by mid year. Swedish payments firm Klarna, bought German online payment company BillPay for a reported $74.9 million. Accenture and Dubai International Financial Centre (DIFC) launched FinTech Hive to encourage new fintech company growth in the Middle East.
Finally, take a picture of an illegally parked car at one of UK Car Park Management's facilities with your smartphone and send it in. The company will send you $12.50 when the offender pays the parking ticket. We're not sure if this a positive development or not in the payments industry!
Trump orders review of Dodd-Frank financial regulations, suspends retirement advisor rule
President Trump took a first step toward relaxing financial regulations Friday, ordering agencies to review two key Obama-era measures that were designed to protect consumers and the nation's financial system but have drawn the ire of Wall Street and Republican lawmakers.
In calling for a review of the landmark Dodd-Frank Wall Street Reform Act — as well as a separate rule that seeks to limit conflicts of interests by personal investment managers — the Trump administration is putting to the test whether it can meld the president's populist message with moves cheered by Wall Street.
At a White House meeting with top corporate chief executives, including Jamie Dimon of JPMorgan Chase & Co., Trump vowed Friday that major reductions in financial regulations were coming — and signaled his intention to rely on Wall Street for advice on the matter. "There's nobody better to tell me about Dodd-Frank than Jamie," Trump said before the meeting began. Via latimes.com
Amazon's payment arm is stepping up the challenge to PayPal, Apple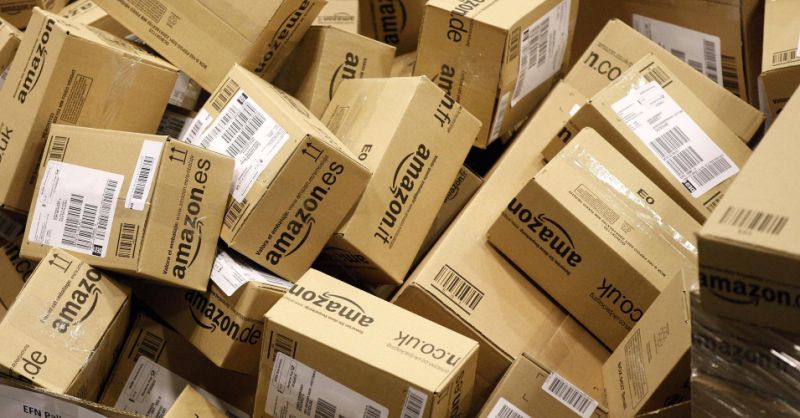 Amazon's (AMZN) payments business processed nearly double the amount of money in 2016 as it did the year before after it expanded into new territory, the U.S. e-commerce giant announced — as it challenges the likes of PayPal (PYPL) and expands its revenue streams.
The service, called Pay with Amazon, allows customers to make purchases on other websites using details already stored on their Amazon accounts instead of having to re-enter personal details.
In 2016, 33 million customers used Amazon Payments, up from 23 million the year before, the company said. The average transaction size was $80 in 2016, down from $84 in 2015, with the single largest transaction being $40,000. Amazon did not say how much money it processed or the number of transactions in total last year. Via finance.yahoo.com
Tech in Asia – Connecting Asia's startup ecosystem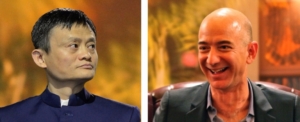 Chinese companies seldom get credit for innovation and entrepreneurialism because they're seen to be winning over global competitors in a protected market at home. But now, as China's cash-rich tech giants move out into global markets, they have a chance to prove they can win on neutral ground, too.
Now, it appears we're in for a much bigger showdown – the mother of all e-commerce battles between Alibaba and Amazon on the neutral and vast, open territory of India. Unconfirmed reports say Alibaba is pumping US$200 million into India's mobile commerce and payments company Paytm, on top of the US$680 million it had invested along with its Ant Financial spin-off in 2015.
The payments bank is a special entity created in India to facilitate a push toward a digital economy and financial inclusion. It is limited to payments and cannot give loans directly like traditional banks. The Reserve Bank of India has issued licenses to 11 payments banks, including Paytm's, which will encompass its digital wallet. Via techinasia.com
Bill Clerico's WePay Out To Build Category Defining Payment Platform
It seems that WePay is on to something. Since 2013, the start-up has raised $75 million and says it powers payments to some of the most successful business tools, crowdfunding sites and marketplaces today. It has 200 employees in its Redwood City, California, headquarters as well as in offices in Providence, RI and London. Clerico says WePay processes billions of dollars every year; its sales doubled last year. WePay claims to be one of the fastest-growing companies in America today.
Eventually, Clerico would like to see a public offering, and he is building WePay so that it can become a "category-defining company." But for now, there is plenty of excitement in this small, venture-backed firm going head-to-head with some of the world's largest financial institutions.
"It was basically only by striking out and trying to build this software company ourselves that involved payments where we realized there was this hard problem. And we listened to [others] to be able to say, 'Wow, this is another opportunity.'" Via forbes.com
Here's why the popular e-Wallets can't challenge the United Payments Interface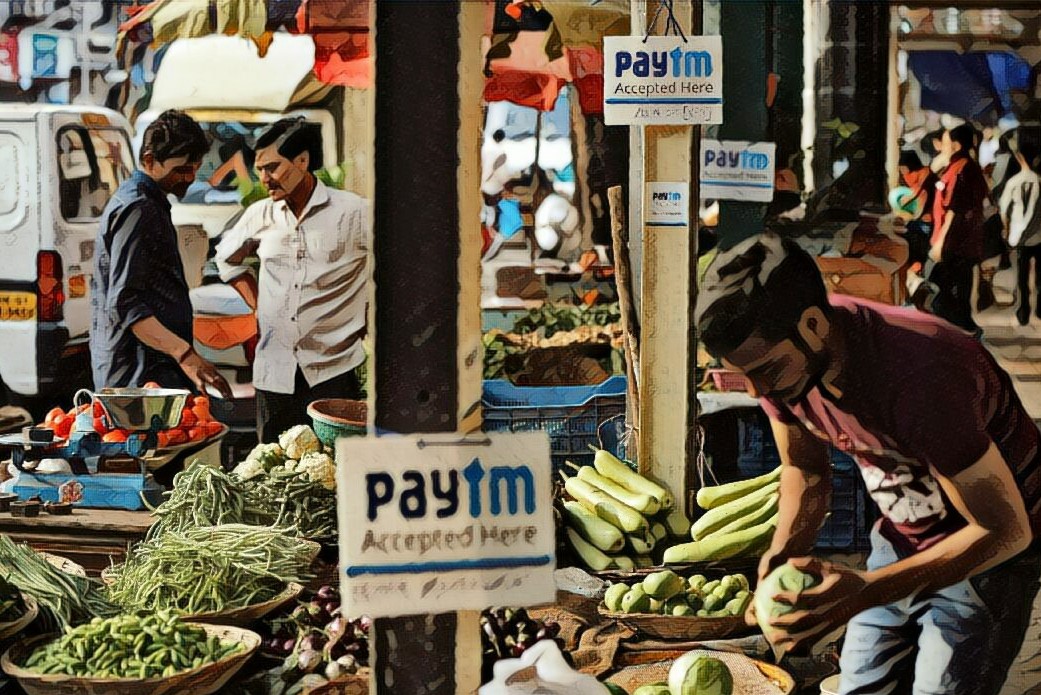 In an attempt to make payments hassle free and more secure, the Government of India has started initiating the movement towards digital payments using United Payments Interface (UPI). Conceived by Dr Raghuram Rajan, the RBI developed the UPI as an innovation to drive the country towards a cashless economy. UPI is a technology-driven innovation introduced to enable and link multiple bank accounts with a single mobile number using a mobile application.
It facilitates operation by seamless fund routing, merging banking features, balance querying and merchant payments. It also addresses the requirements surrounding "peer to peer" transaction payments which can be scheduled and paid as needed. There are a few UPI Applications (like PhonePe, SBI Pay) for different smart phone operating systems like Android and Windows.
However, this is a planned movement away from the Digital e-Wallets where the funds reside with an intermediary. Therefore onus of protection, and hence the liability of that money lies with the intermediary and not with the bank. Regulatory guidelines enforce certain restriction on the value of transfers, which is feasible to protect the future interests of user groups. Via theindianeconomist.com
Samsung Pay may soon be coming to your smartphone
South Korean tech giant Samsung will be rolling out its e-payment solution Samsung Pay in India in the first half of 2017. According to a report from Mashable, Samsung is already on its way to launch Samsung Pay in India.
It is said that the Samsung has joined hands with American Express for bringing Samsung Pay in India. Moreover, the company may also reach out to biggies like Visa and MasterCard as well. American Express has been involved with Samsung Pay in several other regions including South Korea, USA and Australia.
It all began in December when the company began testing Samsung Pay service in India. Adding to the possibilities, recently Samsung rolled out an update for the Galaxy Note 5 in India, which comes with Samsung Pay exclusively for the smartphone.
Samsung Pay rivals Apple Pay and Google Play in many countries. In India, it will compete with the privately owned e-wallet like apps like Paytm and Freecharge. Samsung Pay needs hardware support, so it works only on high-end Samsung smartphones, namely Galaxy Note 5, Galaxy S6/Edge/Edge and Galaxy S7/Edge. Via in.techradar.com
Rakuten expands Rakuten Pay in-store payment service

Japanese e-commerce platform Rakuten will expand the 'Rakuten Pay' in-store payment system to support 14 electronic money brands and Android Pay from summer this year. With Rakuten Pay, Rakuten can provide affiliated stores with a single payments service that supports various payment methods, including credit cards, electronic money and a smartphone app.
Rakuten Pay will accept payments made through Rakuten Edy, the electronic money service provided by Rakuten Group, nine electronic money brands affiliated to transport organizations, including 'Suica' and 'Pasmo', 'nanaco' which can be used at Seven & i Holdings retailers across Japan, 'Waon', the electronic money brand provided by the AEON Group (planned service launch in 2018), as well as 'QuicPay ' and 'iD'.
As the system supports 'Rakuten Edy', it is also compatible with Android Pay. In the future there are plans to make the service compatible with payment services based on the international NFC standard, such as Visa payWave, Mastercard Contactless, and J/Speedy, allowing affiliated stores to process payments made by foreign tourists visiting Japan as well. Via telecompaper.com
Swedish payments firm Klarna buys Germany's BillPay

Swedish payments firm Klarna, one of Europe's most highly valued tech startups, said on Monday it is buying German online payment company BillPay.
"Germany is one of the largest e-commerce markets in the world, and we are delighted to have strengthened our position here with this acquisition," Klarna said in a statement.
BillPay has over 140 employees, offering services in Germany, Austria, Switzerland and the Netherlands. Via channelnewsasia.com
Calling Fintech Entrepreneurs: DIFC And Accenture Launch FinTech Hive In The UAE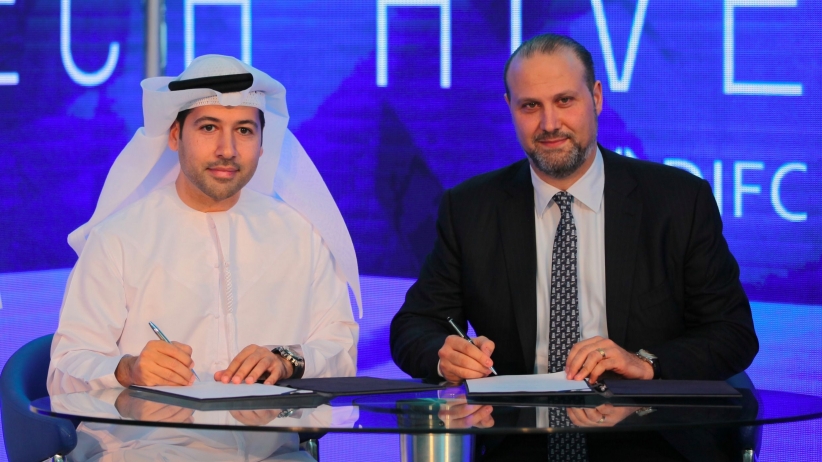 Global consulting firm Accenture has joined hands with Dubai International Financial Centre (DIFC) to launch FinTech Hive, a regional fintech accelerator program set to commence in the first quarter of 2017. FinTech Hive aims to create a platform that can bring together financial institutions and new age financial technology companies, with an objective to "increase access to, improve customer experience and drive operational efficiencies" in the financial services industry. Explaining its two-fold benefits, Pinaki Aich, Vice President-Group Strategy, DIFC, says that the accelerator will serve as a launch pad for "relevant and cutting-edge technology" pertaining to the financial market, and will enable regional conventional entities to tap into tech innovations.
The accelerator will identify entrepreneurs and startups through a competitive evaluation process, and help them "develop, test and modify" their businesses by offering financial investment and access to network of mentors. "The accelerator will invite applications from global firms planning to access the Middle East, Africa and South Asia (MEASA) markets, and will take entrants through a series of mentorship and co-working sessions for a period of 12 weeks," Aich says. "This will culminate with a demo day where startups will display their work and engage with tech firms as potential customers and investors." Via Entrepreneur.com
UK Car Park Management will pay you £10 to take photos of badly parked cars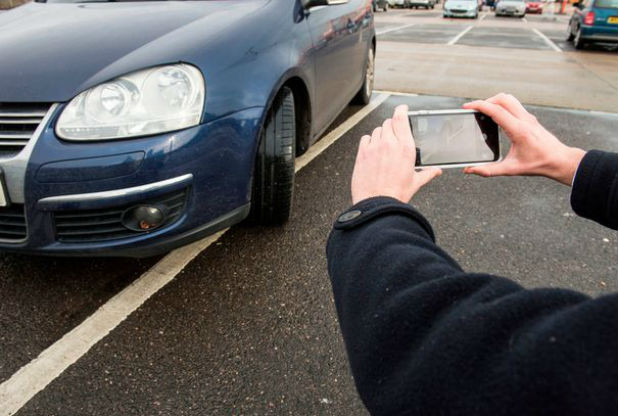 The app pays people £10 ($12.50) every time they snap a driver parked illegally.
The firm which boasts of operating car parks for McDonald's, Halfords, Tesco and the NHS is handing out a £10 commission to increase parking "fines" dished out to hard-pressed drivers.
All users have to do to cash in is take and upload a picture of the parked car to UK Car Park Management, along with its registration number. Drivers are sent a letter demanding £60, which rises to £100 after 14 days without payment Via hulldailymail.co.uk
PaymentsNEXT News
If you enjoyed today's payments industry news roundup, subscribe to PaymentsNEXT at the top of the page to get regular news briefs every Monday-Wednesday-Friday morning in your inbox for free.