Part of our editorial focus at PaymentsNEXT is highlighting research, trends and disruption to the payments industry. We've got a roundup of payments industry research and trends to keep you current on the latest developments starting with Capgemini's analysis of 10 key payments trends in 2017.
Entrepreneur looks at how fintech and payments innovations will disrupt global e-commerce which will double from $1.9 trillion this year to $4 trillion by 2020. 47 Japanese banks completed tests of distributed ledger technology (DLT) and several will carry out the technology in 2017 which could increase security and reduce costs for domestic and international banking.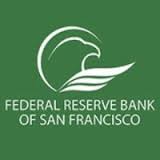 Federal Reserve Bank of San Francisco forecast five Asian fintech trends affecting the banking and payments industry including mobile payments, digital currencies and blockchain. Business Insider profiled Nick Ogden and ClearBank – the first new, purpose-built clearing bank in 250 years.
Former UK PM David Cameron praised blockchain technology as a way to reduce government corruption and increase financial transparency. Cameron spoke at the opening of fintech startup Blockchain's new east London offices. Security firm ThreatMetrix Cybercrime Report said one million cyberattacks targeted online lending transactions in 2016 with potential loss value globally of $10 billion.
Cloud software companies are on the acquisition radar including Oracle's purchase of construction payments company Textura. With $12.8 billion spent on cloud software company acquisitions in 2015-2016, TechCrunch says watch for more in 2017.
Payments Trends 2017 | Capgemini Worldwide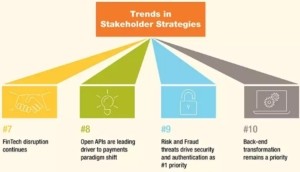 Capgemini reports on the major 2017 trends in the payments industry which revolve around three core areas of payment instruments, regulatory and industry initiatives, and key stakeholder strategies.
Currently, the global payments industry is undergoing a paradigm shift with an influx of technology, demographic, and regulatory dynamics. While the customer facing part of the value chain continues to witness high levels of innovation, service providers are still grappling with back-end infrastructure enhancements.
Trends such as new opportunities in the payments industry in terms of adoption of Open Application Programming Interfaces (APIs), growth in digital payments, innovation in cross-border payments, and challenges from the entry of alternative service providers are impacting the industry in terms of fostering competition, nurturing innovation, and enhancing process and system-related efficiencies. Via capgemini.com
How Fintech and Payments Innovations Will Disrupt Global E-commerce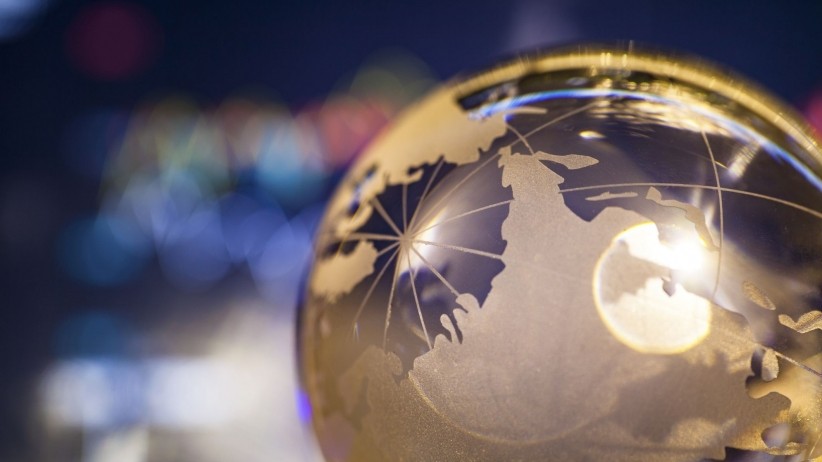 The global payments landscape has significantly evolved over the past decade. The rapid rise and equally rapid evolution of online and mobile commerce has given rise to a wave of new payment methods. E-wallets, in-app purchasing, and peer-to-peer payments are all products of consumers' increasing comfort with digital commerce. In many developed markets, older payment methods, such as checks and payment on delivery, are being replaced by alternatives that make online and mobile transactions frictionless, thus further feeding consumer appetites for online shopping.
By 2020, the digital portion of global retail sales is on pace to double from $1.9 trillion to $4 trillion, according to eMarketer. That's not counting online sales of travel and tickets!
We'll see further growth in mobile checkouts, increased availability of branded payment apps that marry transactions with loyalty programs, like the one by Starbucks, as well as broader availability of multi-currency cards. As the world's biggest tech companies work to secure customer loyalty in the payment arena, they will begin by integrating features into the desktop and mobile interfaces. Google, Apple and Microsoft will begin deploying in-browser payments, while Facebook, along with other social media and social messaging entities, will likely introduce commerce platforms and cross-border money transfers in-app. Via entrepreneur.com
47 Banks Complete DLT Cloud Pilot With Ripple Tech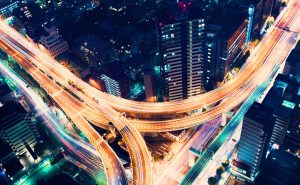 A consortium of 47 banks has completed a distributed ledger technology (DLT) pilot that is now set to move to production in 2017. Daiwa Next Bank, Mizuho Bank, Nomura Trust, Sumitomo Mitsui Trust and ORIX Bank were some of the banks involved in the trial.
In interview, Patrick Griffin, executive vice president of business development at Ripple, framed this as a stark contrast to standard policies in place at banks in Europe and North America.
Griffin explained that the pilot showcases how banks could use Ripple's Connect product and its Interledger protocol to send transactions between each other, as well as any other bank running the software, both domestically and internationally. Via coindesk.com
Federal Reserve Bank of San Francisco | Fintech Trends Shaping Finance in Asia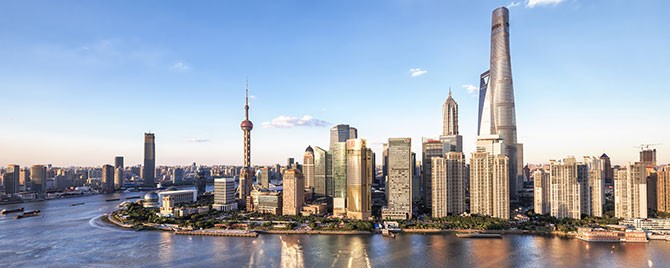 Communications technologies like smartphones, cloud computing, and machine learning are giving rise to new ways of delivering financial services. While San Francisco Fed headquarters sits a few miles away from the world's leading technology hub in Silicon Valley, many of the most innovative developments in financial technology (fintech) are happening in Asia. The latest edition of Asia Focus from the SF Fed's Country Analysis Unit explores the following five fintech trends shaping finance, banking, and banking regulation in Asia.
1. Consumers are paying with their phones Shoppers across Asia are using their phones to purchase goods and services. Using apps, Asian consumers can pay online or in person for just about anything. Mobile payments have become so popular that in China alone the value of mobile payments is nearly 50 times greater than the United States.
2. Both banks and regulators are experimenting with digital currencies and blockchain Financial institutions across Asia are examining the potential of digital currencies and distributed ledgers to replace legacy systems. These new technologies can transform areas like trade finance and syndicated lending, radically improving efficiency and lowering costs. At the same time, Asian regulators are testing the potential of digital currencies to improve financial supervision. Via frbsf.org
Worldpay founder Nick Ogden launches ClearBank, UK's first new clearing bank in 250 years
LONDON — Financial technology entrepreneur Nick Ogden on Tuesday unveiled the UK's first new, purpose-built clearing bank in 250 years after 3 years secretly working on the multi-million-pound project.
ClearBank is a "bank for banks," Ogden told a crowd in central London at Tuesday's launch event. It will not offer any services to consumers, instead offering payment processing and core banking services to fintech startups, credit unions, building societies, and other challenger banks.
ClearBank has two key propositions. Firstly, it is what's called a "clearing bank," meaning it can process payments across all major schemes in the UK, including Swift, MasterCard, Visa, CHAPS, BACS, and Faster Payments. It is only the sixth major clearing bank in the UK — the others are Lloyds, Barclays, HSBC, Royal Bank of Scotland, and Clydesdale and Yorkshire Bank. Any company that takes or makes payments has to work through one of these banks one way or another. Via businessinsider.com
David Cameron on blockchain, fintech, and fighting corruption
LONDON — Former Prime Minister David Cameron said on Monday that the technology that underpins digital currency bitcoin could be used to revolutionise governance and reduce global corruption.
Cameron, who was Prime Minister of Britain from 2010 until July last year spoke at the launch of fintech startup Blockchain's new east London offices. He said that what "most excites me is the potential that your technology has to fight corruption and to deal with failures of governance and governments and the rule of law all over the world."
Banks and financial institutions have invested millions in developing commercial applications for the technology. Santander has estimated could save banks up to $20 billion (£16 billion) a year in administrative costs for things like settlement of trades. Via businessinsider.com
Organised Fraud Rings Turn Their Attention to Online Lenders and Emerging Financial Services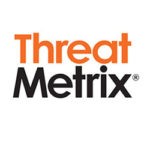 Financial organisations are being increasingly targeted by cybercriminals looking to capitalise on alternative lending and payment models. Online fraudsters are exploiting the time delays inherent in reporting loan agreements to credit bureaus for substantial financial gain.
According to the latest ThreatMetrix® Cybercrime Report 1 million cyberattacks targeted online lending transactions throughout 2016, and this number will continue to grow in 2017. The total potential loss value of these transactions globally is estimated at £8 billion.
This emerging trend in online lending fraud is the latest attack strategy being used by organised crime rings, driving a vast amount of cybercriminal activity within the financial services sector globally. And it continues to grow at great speed. The number of attacks specifically targeting alternative lending has increased by 150% since Q3 2016.
Additionally, banks and financial services companies are becoming more and more vulnerable. The ThreatMetrix Digital Identity Network®, which analyses around 2 billion transactions per month, detected 80 million attacks using fake or stolen credentials during 2016 in the finance sector alone. Another significant industry trend is the 250% growth in mobile transaction volume year on year, with almost 55% of financial services transactions now coming through mobile devices. Via threatmetrix.com
Why 2017 will be the year of the industry cloud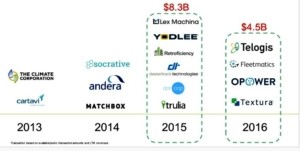 The year 2016 will go down in the history books as another year of impressive growth in the Enterprise cloud software space — and the numbers prove it.
Last year there were 31 cloud software companies that were publicly held and commanded a market capitalization north of $1 billion. Together, they reported average annual revenue growth of nearly 25 percent, and saw their share valuations grow by more than 30 percent, beating the year's performance of the Dow Jones Industrial Average, the NASDAQ and the S&P 500.
And the year just passed was notable for another reason: Cloud companies with businesses aimed at vertical industries became juicy buyout targets for large horizontal software companies. Oracle was a leading buyer, and spent a combined $1.2 billion on two of these industry cloud companies: Opower, which is focused on the energy industry, and Textura, which processes payments for the construction industry. Via techcrunch.com