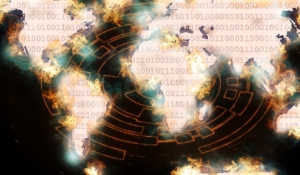 Our payments industry research roundup provides a useful update on the latest payments research in key markets around the globe.
The North America Consumer Digital Payments Survey from Accenture  shows digital payments have revitalized the payments space but consumers are still slow to move away from paper and plastic payments. Millennials expect seamless and frictionless payments according to Juniper Research, but are banks meeting their expectations?
Valued at $4.8 billion in 2015, Grandview Research says the popularity of mobile devices is creating a growth opportunity for Near Field Communications (NFC) mobile payment technology. A Business Insider report looks further at the new mobile payment technologies preferred by millennial consumers. It expects P2P payments on mobile devices to grow from $5.6 billion in 2014 to $174 billion by 2019, and from a 1% share of total P2P payments in 2014 to 30% by 2019.
Consumers Want Value In Digital Payments
While digital payments are quickly transforming the way consumers pay, it's clear that both paper and plastic payment methods are far from dead.
There's no question that digital payments have built a strong foundation — standardized technology is optimizing transactions, tokenization is keeping data secure and consumers are more aware than ever of payments innovation.
But it's still not enough. The 2016 North America Consumer Digital Payments Survey from Accenture, which analyzed the responses of 4,000 North American consumers, revealed that, while digital payments bring a lot to the table, consumers are expecting more. Via pymnts.com
Meeting Millenials' Payment Expectations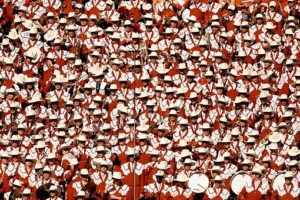 Having grown up in a digital and connected world, millennials expect a seamless and frictionless payment experience, with a focus on speed, convenience and security. Today's market is meeting these needs with the invention of more and more innovate payment methods and financial services.
According to Juniper Research, mobile and wearable contactless payments are expected to approach $100 billion by 2018, with Apple Pay leading the way, accounting for three-quarters of US contactless payments. Apple isn't the only tech giant dabbling in finance to attract millennials. This year saw the launch of Messenger Payments by Facebook, Amazon has been offering loans to its SME clients since 2012 with Amazon lending, and Google Wallet has been around since 2011.
In fact, there is a whole range of applications that are helping millennials to lend, share and invest money differently to previous generations. Square Cash enables them to quickly and easily transfer money to peers and SplitWise lets them track bills and other shared expenses. If they're struggling with their loan repayments, CommonBond offers a platform to refinance, and companies such as SigFig, Wealthfront and WiseBanyan offer users financial advice for wealth management. However, with the advent of so many alternative financial services, we have to ask, where do banks stand for millennials? Via letstalkpayments.com
Near Field Communication (NFC) Market Size Report, 2024
The global near field communication (NFC) market size was valued at $4.80 billion in 2015. The growing mobile penetration with improved payment infrastructure and data connectivity presents a significant opportunity for the growth of NFC-enabled mobile payment.
Growing popularity of mobile devices and the increasing number of online consumers is expected to drive the demand for m-commerce. The near field communication technology is extensively used in pay terminals using mobile devices. Retailers, such as Target, Macys, and Walgreens, have started using the Google wallet technology. Businesses in the emerging markets, such as India, China, Japan, Taiwan, and Malaysia, are localizing the content for the mobile platforms for maximizing the potential sales.
Furthermore, well-established infrastructure and device penetration in developed markets are supporting mobile transactions among individuals and between financial institutions and consumers. The increasing demand for enhanced government policies and security issues is expected to drive the near field communication market growth. Enterprises across the industries are developing and deploying new products for improving the productivity with increased security. The increasing need for lowering the cost of ownership and the increased convenience need is further expected to continue dictating the industry development. Via grandviewresearch.com
Mobile fintech is here to stay with banking and payment services
Mobile Internet usage has finally overtaken desktop, a fact that has had wide-ranging implications across various tech sectors. Financial technology companies have become acutely aware of this shift and have been adapting to consumer demands for more mobile-friendly financial services as a result.
Consider how millennials are moving more frequently toward digital banking. And as a result, they're walking into their banks' traditional brick-and-mortar branches less often than ever before.
This particular generation represents the largest piece of the U.S. population at 26% and the employed population at 34%, so it's evident that their behaviors and preferences will have a significant effect on the future of the banking industry, particularly with regard to the way banks interact with their customers. Via businessinsider.com