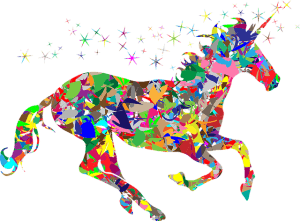 The $1.9 trillion payments industry is getting a lot of attention and billions of dollars of investment from venture capitalists these days, according to a CNBC report. That makes for a lot of potential new payments industry unicorns on the horizon.
Pitchbook Data, which monitors VC investment, says more than $18.5 billion was invested in payments companies in 2018. Another $2 billion is already committed to the industry so far in 2019.
Today, Global Payments Inc and Total System Services Inc (TSYS) announced plans for a merger in an all-stock deal that values TSYS at $21.5 billion and will leave Global with 52% of the combined entity. 
Earlier in March this year, Fidelity National Information Services Inc bought Worldpay Inc for $43 billion, while in January Fiserv Inc acquired First Data Corp for $22 billion.
Where's the money?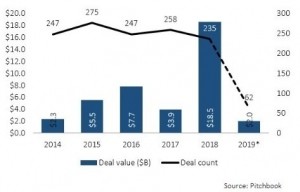 For more than five years fintech has been the hot property as technology disrupts and disintermediates the banking and financial services industry around the world.
In 2018 there were 235 deals, according to Pitchbook and another 258 in 2017 in the payments industry. Ant Financial (including Alipay), part of China's Alibaba Group, raised $14 billion alone on a valuation of more than $150 billion.
PitchBook analyst Paul Condra told CNBC, "Companies that can simplify payments for SMBs (small and medium-sized businesses) or focus on the complexity of cross-border payments have received tremendous attention."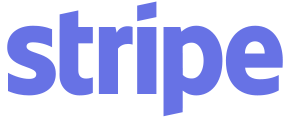 Already this year, payments processor Stripe raised $345 million, Klarna closed a $100 million internal ground, and GoCardless got $75 million from Alphabet (aka Google) and Salesforce.
Many smaller but still substantial investments have been made into agile fintech companies playing in the payments space and targeting small to midsize businesses hungry for savings, efficiency, and ways to scale their operations.
Expect the rapid pace of change in the payments industry as well as mergers and acquisitions to continue. There are plenty of new unicorns on the horizon. It's a global business and becoming more so every day and when it comes to financing, there's money to be raised and made.
You can read the full CNBC report here.