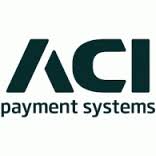 Our Friday roundup looks at the latest payments fraud and e-commerce security news and research. The Nilson Report reported recently that global card fraud losses equaled $21.84 billion in 2015, an increase of 20.6 percent over 2014. ACI research said one in three consumers was impacted by credit card fraud in the past five years with Mexico and Brazil having the highest levels of fraud followed by the US.
A Forter report showed a 79% increase in the risk of fraud for 2016 US holiday orders. Biggest year-over-year increases were apparel (69.9%), food and beverage (49.8%), and travel and hospitality (33%). The latest ThreatMetrix® Cybercrime Report showed cyberattack levels in Asia-Pacific grew 35% and noted 33% of purchases were made on mobile as well as an increase in device spoofing.

Emailage estimates more than $1 billion of online fraud was prevented by using sophisticated email risk assessment technology. Informationsecuritybuzz.com posted seven strategies to help prevent e-commerce fraud including matching billing and mailing addresses, calling order phone numbers as well as checking for offshore IP addresses. Verifone had an internal security breach and was assessing the incident to ensure payments systems were not affected.
Thomas Balsiger, the former CEO of International Outsourcing was found guilty of a massive $250 million fraud scheme. At its peak, the company handled an estimated 3 billion merchant coupons every year. Queens district attorneys named 30 people in a total of 662 criminal counts for their role in a complex identity theft operation that cost people, banks, credit card companies and businesses more than $3.5 million in damages since April 2015.
The Latest Credit Card Fraud Statistics and Insights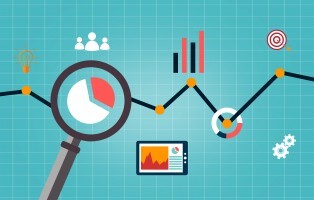 Despite the introduction of more secure chip technology (also known as Europay, Mastercard, and Visa, or EMV technology), credit card fraud remains a concern for retailers and consumers everywhere. The latest data reveals that criminals aren't giving up on card theft; they are just changing their tactics. This article provides a snapshot of recent credit card fraud statistics so that you can stay informed.
Card fraud losses are a huge problem. The Nilson Report, a publication covering global payment systems, reported recently that global card fraud losses equaled $21.84 billion in 2015, an increase of 20.6 percent over 2014. That amount does not include costs incurred by retailers, card issuers, and acquirers for their operations and chargeback management.
Consumers are unfortunately familiar with the risky retail fraud landscape. According to 2016 data released by ACI Worldwide and financial industry consultant Aite Group, nearly 1 in 3 consumers globally were victimized by card fraud in the past five years. The benchmark survey also reported that 14 of the 17 countries surveyed experienced an increase in card fraud between 2014 and 2016.
Mexico and Brazil topped the list of countries that are currently experiencing the most card fraud, and the United States held its own in third place. According to the report, the United States "is the only country to stay on the top three list both years, due in part to being a laggard in the roll-out of EMV chip cards." Via losspreventionmedia.com
E-commerce Fraud Risk Was Up 79% During Holiday Season

Fraud prevention technology provider Forter has published its 2017 Fraud Attack Index, in conjunction with the Merchant Risk Council (MRC). It detailed the rate at which e-commerce fraud attacks increased throughout traditional retail verticals and provided an in-depth look at the reasons behind the year-over-year changes.
One of the key findings was a 79% increase in the risk of fraud for domestic holiday orders when compared with 2015.
It was partly friendly fraud, and partly fraudsters using the holiday rush to hide among the good customers. Friendly fraud is becoming a serious problem with serial offenders sharing tips online. Fraudsters know that teams relying on manual reviews are burdened in the holidays especially, struggling to keep up with the flood of orders; they take advantage of it, hoping to slip through. Ecommerce Fraud Risk Was Up 79% During Holiday Season
Asia-Pacific Cyberattacks up 35% as Global Organized Fraud Rings Turn Attention to Emerging Financial Services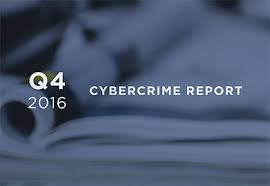 Asia-Pacific organizations are being increasingly targeted with fraud attacks, while globally cybercriminals are turning attacks in the financial services sector to alternative lending and payment models.
The latest ThreatMetrix® Cybercrime Report reveals attack levels in Asia-Pacific are growing at a rate of 35% year on year. The number of transactions rejected as fraudulent in the ThreatMetrix network has outpaced transaction growth in the APAC region. One third of transactions are coming from mobile devices, which lags the global average of 44%, however mobile is growing quarter on quarter.
This quarter saw a large increase in device spoofing attacks in the Asia-Pacific region, mainly originating from Australia, India, China and Singapore, as fraudsters attempt to masquerade as a different or new device to commit fraud. Via andhranews.net
Email Risk Assessment Prevents $1 Billion in United States Fraud in 2016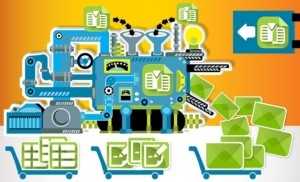 In a time when increasing online fraud is costing companies billions of dollars each year, email risk assessment has emerged as a way to cut these losses without impacting customer experience. In the United States in 2016 alone, over $1 billion was prevented in fraud by using the technology combined with a syndicated network of global merchants.
This information was released by Emailage, the global leader in email risk assessment who became the backbone of email intelligence throughout many industries and fraud platforms. During 2016, Emailage analyzed a total volume amount of 100 billion USD from clients worldwide, flagging over 40 million high risk transactions from e-commerce, airlines, ticketing and financial institutions.
"It's pretty much impossible to use internet services without an email address today," said Amador Testa, Chief Product Officer at Emailage. "When was the last time you opened an account, or bought something online without an email address? We compare the email address to a digital passport, because it's the true global identifier used by merchants, cloud services and even operating systems." Via benzinga.com
Seven Solid Strategies for Preventing E-commerce Credit Card Fraud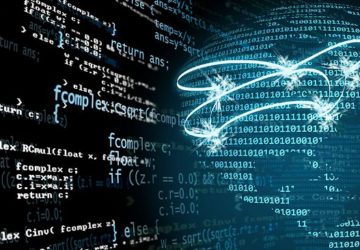 Retailers are often held financially accountable for credit card fraud. In this regard, e-commerce enterprises are particularly at risk because in every case it's a "card not present" transaction. In a time when expedience is a competitive advantage, it becomes important to balance speed of processing orders against talking steps to ensure each transaction is a legitimate one. With that said, here are seven solid strategies for preventing e-commerce credit card fraud.
1) Match billing and shipping addresses
Yes, people do place orders as gifts, but any time the shipping and billing addresses don't match, a verification protocol should be triggered to ensure the legitimacy of the transaction — particularly when the customer is trying to rush the order. Google maps can be employed to make sure the difference between the two addresses is reasonable — and/or if it even exists. Suspicions should also be aroused when multiple orders employ the same shipping address, but different billing addresses. Via informationsecuritybuzz.com
Payments Giant Verifone Investigating Breach

Credit and debit card payments giant Verifone [NYSE: PAY] is investigating a breach of its internal computer networks that appears to have impacted a number of companies running its point-of-sale solutions, according to sources. Verifone says the extent of the breach was limited to its corporate network and that its payment services network was not impacted.
San Jose, Calif.-based Verifone is the largest maker of credit card terminals used in the United States. It sells point-of-sale terminals and services to support the swiping and processing of credit and debit card payments at a variety of businesses, including retailers, taxis, and fuel stations.
On Jan. 23, 2017, Verifone sent an "urgent" email to all company staff and contractors, warning they had 24 hours to change all company passwords. Via krebsonsecurity.com
Former coupon company boss gets 10 years in federal prison for $250 million fraud scheme
Ten years from the day he was charged in a sprawling, multi-million-dollar coupon fraud case, a former high-flying executive was sentenced to 10 years in federal prison late Monday.
Thomas "Chris" Balsiger was sentenced to prison and ordered to pay $65 million in restitution U.S. District Judge Charles Clevert shortly before 8 p.m. Monday in federal court in Milwaukee. Prosecutors said Balsiger, former CEO of the nation's largest coupon processing firm, was the mastermind behind a years-long $250 million fraud scheme who had obstructed the case from the beginning until a trial last fall. Calling him a "shameless and unrepentant fraudster," they argued for 15 years in prison.
At its peak, International Outsourcing handled an estimated 3 billion coupons every year, taking them from the stores, sending them to the manufacturers for redemption and returning the money to the stores, collecting a fee for the service. Via jsonline.com
Massive credit card fraud ring busted in Queens; thousands of victims were compromised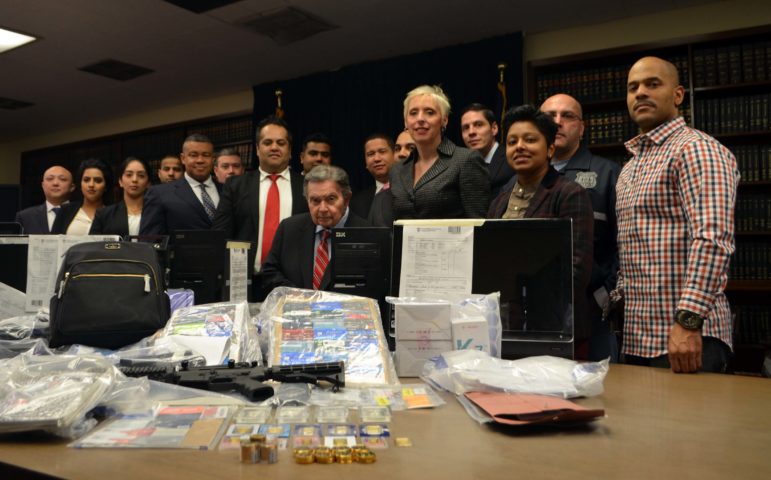 Hundreds of thousands of people may have had their personal information stolen as a result of a huge credit card fraud ring that law enforcement agents busted in Queens this week, prosecutors announced on Thursday.
Thirty people, in all, have been named in two indictments totaling 662 criminal counts for their involvement in the complex identity theft operation that, according to Queens District Attorney Richard A. Brown, cost individuals, banks, credit card companies and businesses more than $3.5 million in damages since at least April of 2015.
Within the last week, law enforcement agents executed 24 search warrants in Queens and Nassau County at the homes of the indicted suspects. Brown said that they seized more than $400,000 in cash, gold coins and bars, five vehicles, three firearms, card skimmers and readers, blank credit cards, fake identification, illegally purchased items and binders containing the personal information of hundreds of thousands of victims. Via qns.com
Fraud research available
That wraps up our look at the latest in payments fraud and e-commerce security news. Our Payments Research library has a number of fraud research resources and links to available reports. Enjoy your weekend and PaymentsNEXT will be back Monday with more payments industry news.