The end of fintech as we know it?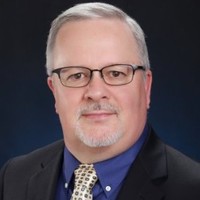 As we reached out to payment industry leaders for a look back at the year and predictions about what's ahead for 2022, we were thrilled with the responses and willingness to go on the record with predictions. Sparks fly when you reach out to industry leaders and experts for their opinions!
In addition to his thoughts below, Bond CEO Roy Ng offered up an encyclopedia of predictions shared by many leaders featured in the first of our two-part series. On the horizon, he sees financial brands connecting more like lifestyle brands with consumers. There's the coming data dominance as embedded finance takes hold along with the potential for increased financial inclusion and a talent tumult as fintech companies compete for the best available talent who can work from anywhere. Is this the "end of fintech," he wonders.
The predictions from our other payment leaders are equally provocative. Coming soon to marketplaces near you are an "alphabet soup of new payments and payment security technologies," more cross-border commerce, loyalty linked strongly to digital payments, B2B investments and innovations, a cash comeback, Infrastructure-as-a-Service and more.
We hope you take these predictions to heart as we all prepare for the next steps on the disruptive and fast-changing fintech landscape in 2022.  ~ Douglas Hall, entrepreneur, investor & Publisher of PaymentsNEXT
End of "fintech," BNPL reckoning, crypto out/blockchain in, baked-in finance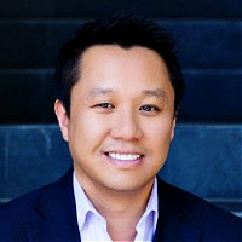 The delineation between tech and fintech will vanish. As consumers get more accustomed to financial transactions being woven into their interactions with apps and technology, there will soon come the point where all companies will become fintechs, and finances are baked into all user experiences. No longer will finances be seen in narrow use cases or a few brands – literally every technology company will offer a full suite of financial services.
With 34% of consumers admitting to making late payments, 2022 will be the year of BNPL reckoning and growing defaults. The credit scores for these consumers will take a hit, putting added pressure on the underbanked and limiting credit and borrowing of options such as obtaining a car loan or mortgage. The rise of Buy Now, Default Later (BNDL) will trigger fintech companies to start adopting better consumer guardrails on BNPL, like spending limits based on a more holistic view of a consumer's finances. We also expect to see brands start to offer more savings and investing features for their customers and communities, so BNPL defaults are mitigated.
As crypto euphoria drops and the number of crypto scams rises, blockchain's usefulness will be appreciated while crypto will be seen as too risky. With the oldest millennials turning 41 in 2022 and nearly half of all crypto owned by millennials (Yahoo! citing a study by Pipslay), this critical cohort already knows the limitations of crypto and the benefits of blockchain. As they begin to get mortgages, buy NFTs, and interact with other items that can be placed on the blockchain, the more mainstream blockchain will become. Meanwhile, the fluctuating value of crypto will spur many of those entering mid-life to move their assets somewhere more stable, likely powered by blockchain technology.
In 2022, at least 50% of newly-funded SaaS startups will have native fintech capabilities baked in. As companies gain traction by hyper-serving specific industries, such as barbershops or auto body shops, new entrants into software for businesses will embed financial services from the jump. Bank accounts, insurance, lending, and more will be woven directly into these apps, allowing their customers to use financial products seamlessly without interrupting their everyday activities. ~ Roy Ng, Co-founder & CEO, Bond Financial Technologies
Consumer demand for safer payments paves the way for Payfac technology & regulations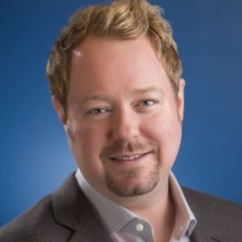 An alphabet soup of new payments and payment security technologies have launched in response to the growing consumer demand for safer, more secure and more convenient payments. Businesses are moving to new payments providers in droves. The onboarding and underwriting experiences for these businesses need to be updated. Companies like Bluefin are now partnering with providers like Payfactory to provide Payment Facilitation (Payfac) services to improve that experience with seamless onboarding in as little as five minutes instead of days or weeks. Look for Payfac technology to see significant adoption in 2022 and beyond.
We have also seen a significant increase this year in contactless and touchless transactions where consumers tap their phone or card to make a payment. As consumers have started to adopt contactless tap transactions with their phones with Google Pay and Apple Pay, they have also taken advantage of digital wallets for online transactions. We've seen increased use of Google Pay and Apple Pay wallets for e-commerce throughout 2021 and expect that trend to increase greatly throughout 2022 as consumers take advantage of new payment features they discover through omnichannel interactions.
Finally, with the move to digital payments, I expect privacy regulations and resulting fines to become more common. Payment technology should never outpace payment security technology. Otherwise, the negative impacts of breaches and fines will slow down payments innovation. I expect the intersection of payments technology and cybersecurity to be where the action is for some time to come." ~ Ruston Miles, Founder and Strategic Advisor, Bluefin
Cross-border commerce will create local payment preference challenges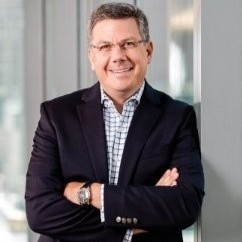 In 2022, especially after the North American e-commerce market ballooned to US$1 trillion in 2021, we'll see new challenges arise for brands trying to keep up with the global expansion of e-commerce. For example, retailers will look beyond US consumers and sell to new regions due to COVID-19-related shopping behaviors. However, by looking outside the US, retail brands must also accommodate the payments that come with these new markets, including an increased emphasis on local payment methods.
A majority of consumers and 77% of global transactions are done with local payment methods such as bank transfers, digital wallets, Buy Now, Pay Later, and additional ways to pay that are not credit-card based. In 2022, this number will grow, driven by the popularity of mobile payments apps. For US brands & payment providers, it will be crucial to pay attention to this growth as well as the most popular methods of target consumer groups — ensuring that these methods are offered to keep the payment experience as seamless as possible for end-users." ~ Stefan Merz, Chief Strategy & Growth Officer, PPRO
Digital payment solutions move to the next level, with loyalty ahead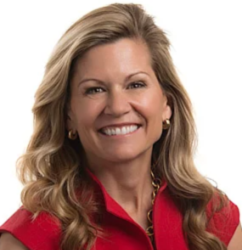 In a single year, consumers have learned to leverage physical and digital channels to their best outcomes. This requires payment providers to not just offer digital solutions but optimize them to better meet the consumer's needs—and to that point, merchants and brands are taking digital solutions to the next level with more consumer-centric features.
In the last year, amidst massive retail disruption – we witnessed a surge in omnichannel experiences, digital wallet adoption, contactless payments and mobile apps. Consumers took control of many aspects of their payment and retail experience. From privacy and customization to better digital payment interactions, consumers and retailers learned how to level up the retail experience in 2021.
As I reflect on 2021 and look ahead to 2022, we are moving from accelerated digital adoption towards a period of transformation, adapting and growing digital transactions to better meet the needs of consumers. The opportunity for businesses to grab a share of consumer wallets is wide open, and driving stronger loyalty through better payment ecosystems is a critical phase of that growth. ~ Talbott Roche, CEO & President, Blackhawk Network
Cash comes back amid payment innovations with crypto on the horizon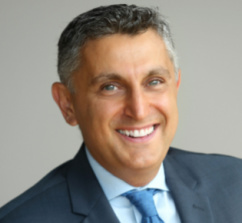 After the pandemic's disruptive impact on US in-store retail and payments through shelter-in-place orders in 2020, this year has seen a degree of stabilization. American in-store payment trends that COVID-19 catalyzed – the rise in contactless payments and merchants launching websites with eCommerce checkouts – have become further entrenched in 2021. However, this year amidst the 'new normal' in American in-store payments, we've seen the surprising comeback of cash.
The majority of US in-store SMBs now accept cash – nine out of 10, according to our recent research. Interestingly, around a fifth of these merchants reintroduced America's oldest payment method after temporarily going cash-free during the pandemic. Cash is enduring alongside payments technology and innovation in-store. An American in-store retailer or SMB with a website and e-commerce checkout is almost the norm – close to three-quarters of merchants we surveyed now operate as omnichannel businesses. Likewise, contactless payments are now pretty much standard in-store, with only about a quarter of SMBs still not supporting NFC-enabled payments by cards or mobile wallets.
Some SMBs are even more forward-thinking, with our research revealing that 12% are already supporting cryptocurrency payment acceptance. In 2022, we expect crypto to become more widely embraced by US merchants, in line with consumer interest and uptake.
Similarly, in-store SMBs which have repositioned themselves as omnichannel retail businesses will become ubiquitous next year. And with the online and mobile diversification of payments, innovative alternative payment methods like online cash, or eCash, will grow in popularity in 2022, as merchants seek to monetize the cash consumer in their e-commerce store. ~ Afshin Yazdian, CEO of US Acquiring, Paysafe
B2B merchants making major investments in payment innovations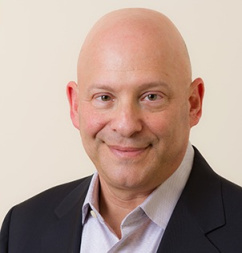 Innovation in B2B payments has lagged B2C for many years. But the pandemic forced B2B merchants to take a very hard look at their business and how payments enhanced or detracted from the experience they were offering their customers. Many had to make tough decisions about their commitment to e-commerce and the experience they were offering their customers at the point of sale. As a result, 2021 saw B2B merchants rushing to make up for lost time, making major investments in their commerce processes to make it as frictionless and differentiated as their customer's experience in their B2C world.
This included not only the shopping experience but also customer payments and in-purchase financing. Building on the momentum for Buy Now Pay Later (BNPL) in consumer retail, B2B merchants have started to invest in capabilities that enable them to automate the offering of net terms and financing at the point of sale. These capabilities can provide their customers with greater buying power and bigger average order value size while improving cash flow, building customer loyalty, and creating important operational efficiencies internally. ~ Rob Rosenblatt, CEO, Behalf
New payments priorities, innovative technology & Infrastructure-as-a-Service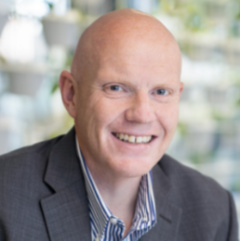 Digital transformation, the move to the cloud and the arrival of 5G have forced retailers to change their operating models to accommodate dramatic shifts in customer preferences and expectations while also addressing greater security risks brought about by the shift to digital. These changes have only been accelerated by the impact of Covid-19, as consumers embraced new touchpoints such as contactless payments at a rate never before seen in the industry. In light of these changes, payment infrastructures demand a renewed approach and re-prioritization for everyone from independent retailers to multinational chains.
End-to-end Infrastructure-as-a-Service (IaaS) solutions that provide support from the point-of-sale to back-office management will play a critical role in this evolution. The right technology can orchestrate and support the enhancement of new consumer Cox payment touchpoints, optimize network performance with global connectivity, and provide secure transactions processing. Retailers will turn to IaaS solutions to alleviate the pressures of internal IT teams, allowing them to focus on functions more relevant to the core of their business. This evolution will make a meaningful difference in the new focus on customer experience over transactions. ~ John Tait, Global Managing Director, Transaction Network Services
Tap to mobile payments strike a chord with consumers & merchants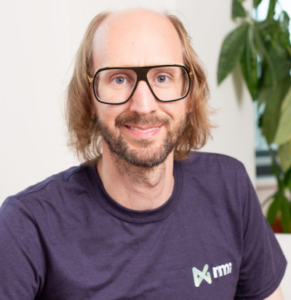 New technologies will continue to emerge within the payments industry in 2022. As touchless and contactless payments dominate the industry, solutions like tap to mobile payments, which allows merchants to accept contactless payments directly on their Android mobile device without the need for any external contactless payment terminal, will gain traction in the new year because they are easy to set up and do not require additional hardware. In a recent study, NMI found that 83% of consumers said they would likely use tap to mobile payments if it were offered by a business, and 95% percent of SMB owners said they were open to using tap to mobile payment technology. This consumer demand will drive merchants to integrate these innovative tech solutions to offer a more complete payments experience and deliver on consumer demand for easy, touch-free payments.
Additionally, new technologies like tap to mobile payments will alleviate many of the pain points SMBs associate with new payments systems in 2022. NMI's data found that the biggest challenges SMBs face when setting up a new payments system include paying for the payment device and setup (47%), and training employees on how to use the device and system (39%). With tap to mobile requiring no additional hardware, it is easy to integrate and provides a seamless payments experience. Consumers are continuing to seek the quickest, easiest payment options, and to meet this demand, tap to mobile provides an effective solution that eliminates friction associated with mobile card readers and terminals. Furthermore, tap to mobile is democratizing the payments process by lowering the barrier to entry for SMBs and micro-merchants since all that's needed to accept payments is a smartphone. I predict tap to mobile payments will take off in 2022, especially among SMBs." ~ Nick Starai, Chief Strategy Officer, NMI
2022 payment industry perspectives ahead
"When I go into a bank I get rattled. The clerks rattle me; the wickets rattle me; the sight of the money rattles me; everything rattles me.

The moment I cross the threshold of a bank and attempt to transact business there, I become an irresponsible idiot."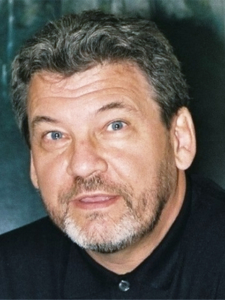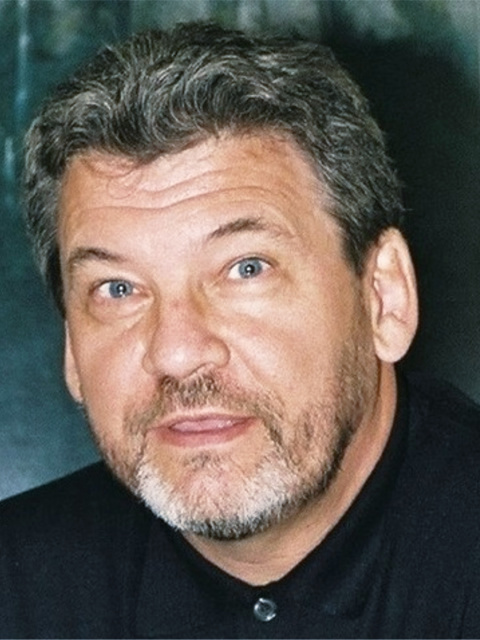 Humorist and writer Stephen Leacock wrote famously about his fear of banks in his story My Financial Career. I wonder how much has changed with all the new technology and tools available to us in the digital age? After all, what does it feel like when your customers apply for a new account? What happens when they call customer service and get into voicemail hell or a bot feedback loop?
Part Two of our payment industry predictions series will continue with predictions from different leaders making a difference in the fintech, finance, and payments world. Despite a whirlwind year, these experts stepped up with new ideas on what they learned in the past year and what's ahead for their companies and consumers. If I can sum up their feelings, I'd say the fact is, fintech will look very different in 2022. We'll have more customers, and I hope they won't be rattled by technology getting in the way of meeting their most important needs.
Sincere thanks to all our contributors and best wishes in the New Year. ~ Jeff Domansky, Managing Editor, PaymentsNEXT
Related PaymentsNEXT news:
Payment industry leader predictions for 2021
2020 predictions: Global growth of e-commerce