US commuters make $212 billion in purchases on the way to and from work every year. That's the market PayByCar's new service is targeting with the launch of its new "auto" payment service.
Easy in-car payments
Verdeva's PayByCar service is an in-vehicle payments solution that lets drivers use toll transponders to simplify and speed up non-toll transactions like filling up your car with gas, paying for a car wash or grabbing a burger and fries at a drive-through restaurant.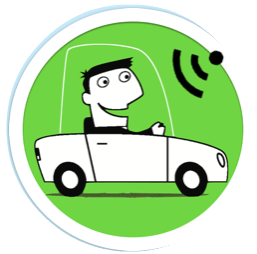 PayByCar signed an agreement with the E-ZPass Group which allows E-ZPass© customers to open a separate non-toll account with PayByCar program and link their toll transponder(s) eliminating payment hassles so drivers can get back on the road quickly.
"American drivers spend hundreds of hours behind the wheel every year. When they stop for coffee or to fill up their tank, the last thing they want is to be waiting in long car lines and fumbling for cash or credit cards. But, too often, that's exactly what happens," said Kevin Condon, CEO and founder of Verdeva and PayByCar. "PayByCar changes all that, making in-vehicle payment fast and easy. Anybody who has an E-ZPass © transponder in their car can enroll in PayByCar and be able to drive up and pay without ever reaching for their wallet."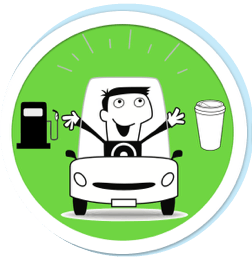 Drivers opt-in to the program and choose their credit or debit card, e-wallet or preferred payment for non-toll charges. At participating retailers, PayByCar verifies the transponder in the car, confirms the driver's cell phone and authorizes payment recording to the client's settings.
With more than 35 million E-ZPass-equipped vehicles in the US and 33 billion fast food and gas purchases annually, the market potential is sizable.
A report from Technavio said the global in-vehicle payment services market is expected to grow at a CAGR of more than 195% between 2017-2021.
If the PayByCar pilot program takes off, you may still get questions from your kids like "Are we there yet?" but nobody will be asking "Have you paid yet?"