San Francisco-based online grocer Farmstead launched a Smart Shopping List app that uses predictive machine-learning to make grocery shopping faster, easier and less expensive for consumers.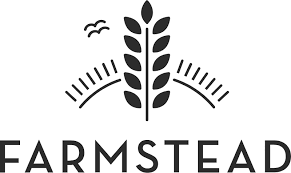 Farmstead says artificial intelligence (AI) goes beyond simple product recommendations to actually predict what customers need based on multiple data points including weekly shopping history, buying signals and what's already in the customer cart.
"One of the biggest challenges to buying groceries online is to build your shopping cart rapidly," said Farmstead CEO Pradeep Elankumaran. "Since there are no physical aisles to walk through like a traditional supermarket, and only so much scrolling one can take, it's a true challenge to help customers find the right products at the right time while also suggesting new ones they'll love in the few minutes they spend each week tapping buttons online."
How the Smart Shopping List works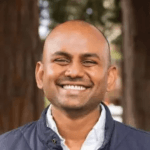 Elankumaran says competitive online grocers can make recommendations based on purchase history or brand sponsorships but they're unable to algorithmically consider more complex factors such as day of the week and seasonality (for example: recommend heavy cream during Thanksgiving), compatible products (show the cream cheese you normally buy when you buy bagels), and programmatically recommend seasonal products such as fresh local strawberries in the summer.
Weekly customers get free delivery for orders over $20. Registered customers get free same-day delivery for orders over $35 and can get their groceries within one hour for a delivery fee of $4.99 or in three hours for $3.99.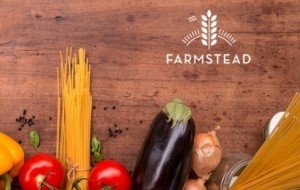 Farmstead's Smart Shopping List gets smarter and more personalized the more a customer uses it. In early testing, Farmstead found that more than 40% of customers used the Smart Shopping List when given a choice. They were 3.5 times more likely to add suggested items to their list – indicating that Farmstead's AI recommendations were accurate and timely.
Smart Shopping List is available now to existing SF Bay-area Farmstead customers and new customers can have the option activated after they place their first order and the software can analyze their product choices and other data.
Earlier in February 2019, Farmstead launched an automated weekly order replenishment offering called Refill & Save.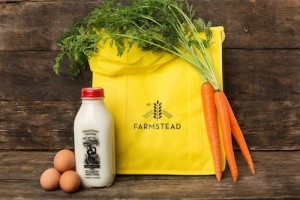 "It's features like Refill & Save and Smart Shopping List that will make online grocery buying less overwhelming and more appealing to the average family," added Elankumaran. "Right now, online grocery represents only about 8% of overall grocery buying. We think that number will double by the end of 2019. The more convenient and less expensive we can make it, the better for the vast majority of mid-market shoppers who are tentatively exploring online options."
AI helps improve margins in a low-margin business
In a December interview with Retail TouchPoints, Elankumaran outlined the ROI the company is seeing with the use of predictive analytics.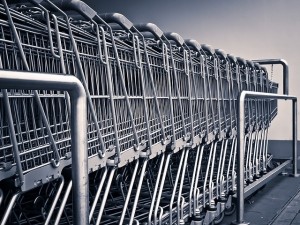 The average supermarket suffers from 35% food waste and Farmstead has reduced its own wastage to less than 10% through its use of machine-learning and predictive analytics.
Farmstead's locations are 3000 and 5000 sq ft in size. They carry about 1,000 SKUs in order to manage inventory and turnover efficiently. "If we want potato chips, we'll have three SKUs of potato chips, not 50," he said.
"We have to take perishable supplies that we buy wholesale and connect it to demand using digital channels. Can we get milk in our warehouse and sell it to people using online channels, doing online marketing before the milk expires? Can we write enough software to orchestrate all of this so that we can rapidly scale these locations that we were building?" he added.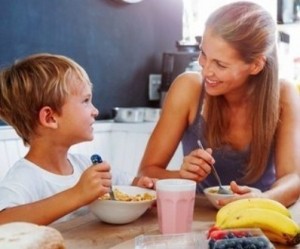 Machine-learning has improved the company's merchandising, inventory control, picking and packing, route generation, and speed of delivery. The company is able to predict how many employees are needed to pick and pack products, and how many drivers it needs.
The company software is really at the heart of its business, its operational efficiencies, and the way it delivers high-quality groceries to its customers. Elankumaran said the company can pack a $150 order in five minutes.
"We're trying to bring in the products that will move and will also have a higher probability of being part of your weekly basket,"
Elankumaran said.
Farmstead launched in 2016 and the company says it has delivered more than 92,000 grocery orders to San Francisco Bay-area customers since opening. You can read the company news release here.