Anyone operating an e-commerce site will tell you chargebacks are one of the most challenging online business issues.  Today, we're looking at the latest online fraud and chargeback news and trends to see if there are solutions ahead.

According to the Global Fraud Index™, published by PYMNTS and Signifyd, online fraud is down 34% from Q1 2016. Despite the short-term decrease, merchants will still lose an estimated $48.2 billion to online fraud this year. Harvest Revenue Group said some suppliers to Walmart and Jet.com may be at increased risk and negative impact from audits and chargebacks.
First Data launched Fraud Detect which uses artificial intelligence and machine learning, fraud scoring, cybersecurity intelligence and information from the Dark Web to detect and prevent fraud in-store, online and in mobile transactions. Payments Journal highlighted three major types of itfraud and how SMEs can protect their business.

CreditCards.com reports 94 million Americans store their credit card information online, especially older consumers. New Finextra research shows more than 10% of Brits cancelled their credit or debit cards in the past year due to online fraud. According to Datanyze, credit card-not-present disputes could reach $15 billion by 2020.
Chargeback released a new WooCommerce WordPress plug-in designed to help online merchants reduce costs and improve response to chargeback claims by customers. Apple Pay suffered its first known large-scale Japanese fraud incident  when criminals purchased more than $653,000 worth of cigarettes. Kmart suffered a data breach to its point-of-sale terminals through an undetectable malware attack, although it claims no personal customer data was compromised.
Fraud Falling, But Not Finished Yet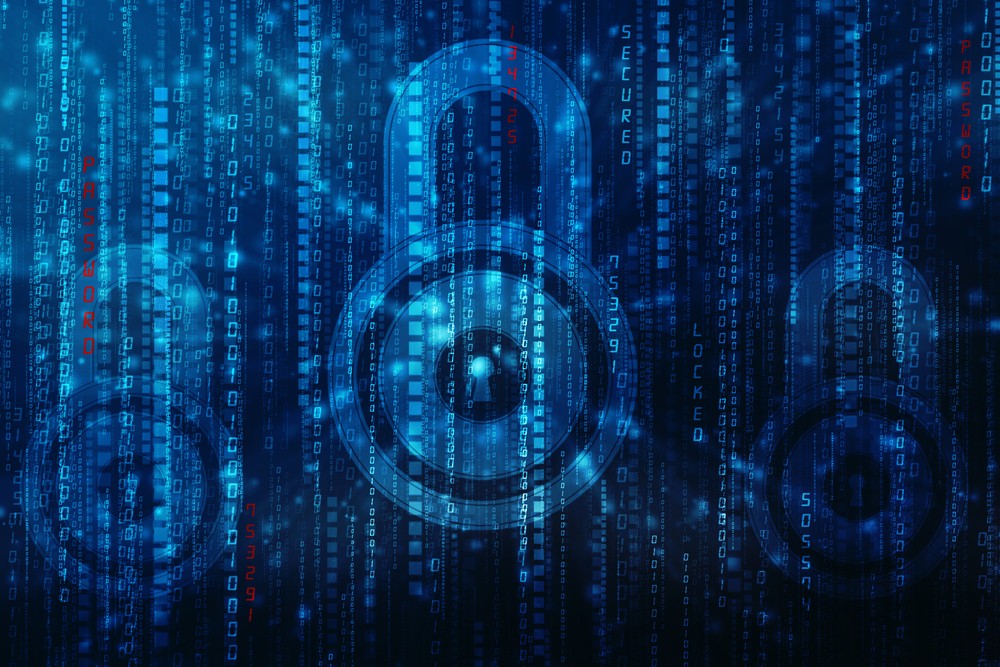 The good news? Fraudsters have at long last lost some ground. The bad news? They're far from down for the count.
The May 2017 edition of the Global Fraud Index™, a PYMNTS and Signifyd collaboration, reveals that although merchants have landed some jabs in the fight against fraud, bad actors still seemingly have relentless stamina.
Since Q1 2016, fraud overall has gone down by a solid 34.7 percent. But it isn't cause to celebrate – yet. Despite the decline, merchants across eight major industry segments are expected to lose $48.2 billion this year. And a lot of that can be attributed to spikes in fraud, despite the overall decline, in industries like online retailing where fraud rates have spiked 146.5 percent between Q1 2016 and Q1 2017.
Fraudsters also like high-value industries. Merchants in the Jewelry and Precious Metals sector have seen fraud spike by 12.8 percent, making it a favorite industry for fraudsters. Via pymnts.com
Suppliers of Wal-Mart and Jet at risk for audits, chargebacks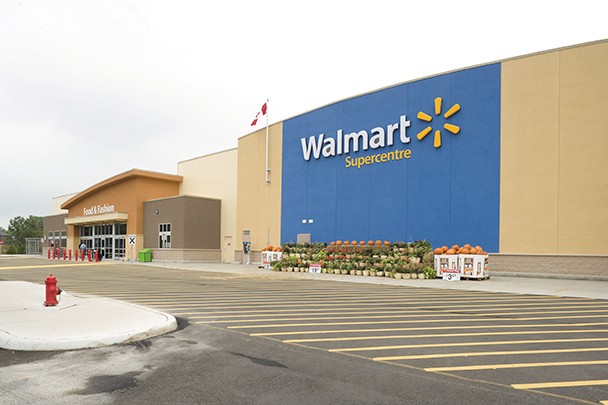 The low-cost mission of Wal-Mart is similar to that of Jet.com, and the recent purchase of Jet by Wal-Mart could spell audit trouble for suppliers who have done business with both. A new report from Bentonville-based Harvest Revenue Group outlines several risks for suppliers now that Wal-Mart knows the price Jet paid suppliers for like products.
Harvest Revenue President Boyd Evert, told Talk Business & Politics the suppliers facing the biggest audit risks could be those companies that have used distributors to unload remnant products at closeout prices.
"Say a company has undergone a new packaging change at Wal-Mart's asking and there are remnant products in the old packaging that the supplier uses a distributor to sell as close outs. If Jet purchased those items at closeout prices and that was better than the price Wal-Mart got, the third-party auditors could see that as a violation of the supplier agreement and trigger a margin audit," Evert said. Via talkbusiness.net
First Data Launches Fraud Detect
First Data, the global commerce-enabling technology company, announced Thursday (June 1) the launch of Fraud Detect, a fraud solution for merchants around the world.
In a press release, First Data said Fraud Detect uses artificial intelligence and machine learning, fraud scoring, cybersecurity intelligence and information from the Dark Web to provide merchants with the capability to detect fraudulent in-store, at the pump, online, mobile, and in-app transactions before they occur. "With Fraud Detect, our clients have seen an unprecedented reduction in fraud risk while increasing payment acceptance and creating a better customer experience," said Steve Petrevski, senior vice president for security and fraud solutions at First Data, in the press release. "First Data is giving clients an unparalleled line of defense across all commerce channels, allowing these businesses to enhance the way they interact with their own customers."
According to First Data, using artificial intelligence, Fraud Detect analyzes vast data sets to identify fraud and potential chargebacks. In parallel, Fraud Detect incorporates data from the Dark Web, a collection of websites that exist on an encrypted network, to enhance the power of the solution with information that would otherwise only be viewed by cybersecurity experts. The company said that in a recent pilot, Fraud Detect identified and prevented fraud that was undetected by other solutions in the market. Overall, merchants in the pilot saw lower false positive rates and an 80 percent improvement in identifying fraudulent transactions before they occurred. Fraud Detect also scored and assessed transactions in less than half a second. Via pymnts.com
Fraud Screening for Small Businesses: Risks & Resources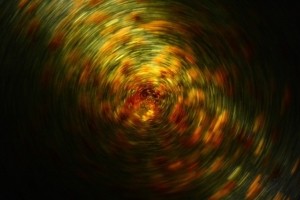 Most small business owners don't expect to become fraud victims and they often don't know which fraud threats to guard against. But criminals know that small businesses usually make the easiest targets, so every small-business owner should have a clear understanding of the fraud landscape. Here are three major types of fraud and how to protect your business.
Insider fraud risks for small businesses
Insider fraud – – a scheme perpetrated by a company's employees – is what many business owners are most concerned about. It's not the most common type of fraud that small online businesses face, but it does happen and can be very expensive.
The median loss for a single case of occupational fraud is $150,000, according to 2016 figures from the Association of Certified Fraud Examiners. That figure is accurate for small businesses as well as enterprises, and in more than 8% of cases, the victim companies were also required to pay a fine for allowing the fraud to go undetected. Those numbers mean SMBs are at disproportionate financial risk from insider fraud like check tampering, payroll falsification, skimming, and simply stealing cash. Via paymentsjournal.com
Poll: 94 million Americans store their card information online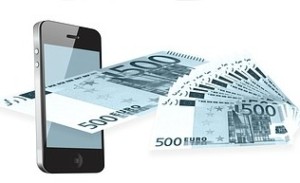 Concerns about identify theft and credit card fraud aren't stopping most Americans from storing their credit and debit card information online, a new CreditCards.com report reveals.
Two out of every three online shoppers have their card information stored on at least one website or mobile app for future purchases, the poll found. And about 10 percent say they always save their card information online, no matter where they're shopping. If you extrapolate that out across the population, that means 94 million Americans let retailers store their credit or debit card data, and 14 million always do so.
The poll found some striking generational and regional differences.
The Silent Generation: People born between 1925 and 1945 are twice as likely as other age groups to store their data, with about 1 in 5 (21 percent) of those age 72 or older reporting they always save their payment information.
Baby boomers and Generation Xers: These generational groups are more guarded, with only 6 to 7 percent saying they always store their information online, and more than 40 percent saying they never do. Via finextra.com
More Brits Cancelling Cards Due to Hacking Fear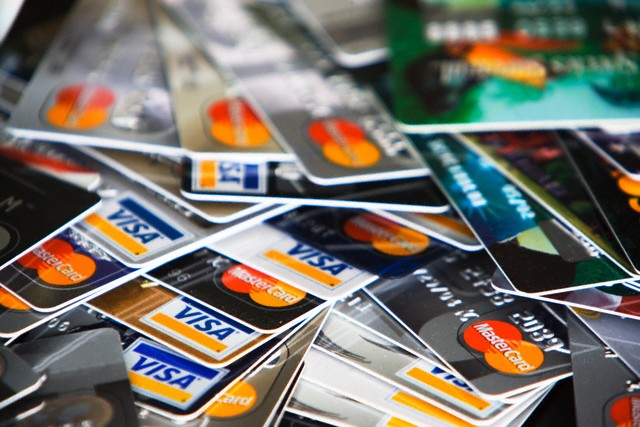 New research shows that more than one in 10 Brits have cancelled a credit or debit card in the past year due to online fraud. Finextra reports that the number of people canceling cards has risen from 4.5 million to 5.5 million since the research was last conducted in September 2016.
The research found that the average amount stolen from a consumer due to a hack rose from £475 to £600 compared to the last survey, and the largest cause of hacking was online payments, which accounted for 46 percent of those surveyed. Almost one in 10 of those who were the victim of a hack had their card duplicated at an ATM, while identity theft accounted for 11 percent of hacks.
Hacking has caused a customer retention problem for banks, with almost one in four customers who had money stolen changed, or are in the process of changing, banks or credit card providers. Yet 91 percent of customers who were the victim of a hack were satisfied with the way in which the company handled the issue. Via pymnts.com
Chargeback Introduces WooCommerce Plugin

Simplified dispute resolution is now available to e-commerce stores powered by WooCommerce. Chargeback announced today the release of their new WordPress plugin designed and built to empower WooCommerce users, developers, and store owners against increasing chargeback losses.
According to Datanyze market share data, one in every four websites in the Alexa top 1M uses WooCommerce. Which unsurprisingly translates into a large share of total card-not-present (CNP) disputes. CNP disputes are forecast to reach more than $15B, twice the total volume of card-present disputes, by 2020. Individual merchants can expect to see around 38 basis points of total sales go to dispute, with the average disputed order size being 5X higher than the average order size. For WooCommerce users, recovering this lost revenue can quickly translate to tens or even hundreds of thousands of dollars annually.
The new plugin leverages the WordPress API, the WooCommerce API, and Chargeback's years of expertise to facilitate the expedient creation of chargeback responses, without overwhelming the issuing bank with unnecessary data and information. Once combined with Stripe, Braintree, PayPal, Authorize.net or other gateways, the tool identifies and aggregates the information needed for a winning chargeback rebuttal.
Responding to chargebacks is inherently difficult, and requires acute knowledge of the subtleties held within each card networks' rules and regulations. This new tool is unlike any other previously offered or currently available to WooCommerce users and store owners. The key point of differentiation lies in the tool's ability to identify and directly address the core of the customer's complaint. Via utahbusiness.com
Apple Pay used in fraudulent ¥4.45 million cigarette-buying spree in Saitama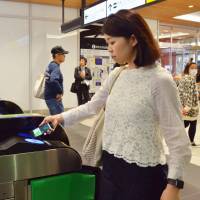 A 29-year-old Chinese man has been indicted in what is being described as Japan's first known fraud case linked to Apple Pay, the new mobile payment service. In March, four Chinese nationals allegedly used two iPhone 7s to purchase 981 cartons of cigarettes worth ¥4.45 million via Apple Pay at a convenience store in Saitama Prefecture using stolen credit card data.
Because the payment service only allows up to ¥20,000 to be spent per transaction, the phones were placed on the store's digital reader 704 times over a 10-hour period, the police said.
The store manager who handled the hundreds of transactions didn't suspect anything amiss and just thought the four Chinese were tourists on a shopping spree. But the credit card company got suspicious and reported the activity to the police, who said the credit card data registered to the phones had been stolen. Via japantimes.co.jp
Kmart Point of Sale Hacked with 'Undetectable' Malware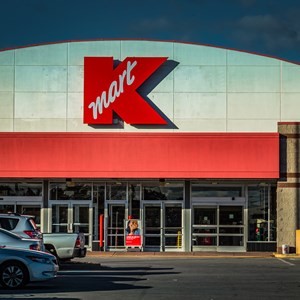 Kmart has suffered another credit card breach, its second in three years. This time though, its chip-and-PIN card readers significantly contained the fallout. Kmart is not saying how many of its 750 stores in the US were affected by the point-of-sale (PoS) malware, but it stressed that no personal data, including names, addresses, Social Security Numbers or email addresses, were stolen. It also talked up its EMV reader implementation.
Kmart has EMV-enabled terminals in its stores, forcing customers with chip cards to insert their cards instead of swiping their stripes, which minimized the impact of the infection. Still, as independent researcher Brian Krebs reported, those consumers without chip cards could feel significant effects:
"The malware copies account data stored on the card's magnetic stripe," he explained. "Armed with that information, thieves can effectively clone the cards and use them to buy high-priced merchandise from electronics stores and big box retailers." Via infosecurity-magazine.com