The global payments news is just about as busy as the impeachment proceedings in the US but we've got important payments news to share. Lightico research looks at what Gen Z wants from their bank and it's way more digital than their Dad's bank. Juniper Research says financial services in emerging markets will be mobile and will grow 70% by 2024. India's Paytm Mall expects to be profitable within the year, a real achievement for the under three-year-old e-commerce operation. We've also got a list of 10 shocking e-commerce fulfillment facts.
In the global news roundup, Inc highlights a quiet change to Amazon Prime that could let you order next day delivery of small, inexpensive items. Alibaba and Mail.ru announce a Russian e-commerce partnership that should be formidable. Also, in Russia, e-commerce marketplace Wildberries is planning to expand into the EU through Slovakia. Retail Wire checks in on frictionless checkouts at several US Ahold Delahaize grocery stores. RS2 launches US Payment-as-a-Service with embedded payment capability for developers. Finally, MoreFrom partners with Utrust to enable cryptocurrency payments for its high-tech products and services. After all that news, it's time for a weekend break. Enjoy yours.
Research: What Gen Z wants is not their father's bank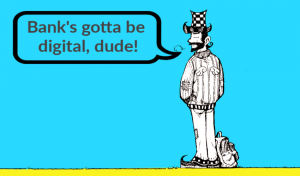 Let's start with what Gen Z and younger consumers want from their banks. They want digital, mobile, and instant banking services. In other words, not their dad's bank. What they've got right now from an entrenched banking system is too much paperwork, too many off-line interactions, and a lack of digital banking services that meet their needs and expectations. Read more…
Emerging market mobile financial services will grow 70% by 2024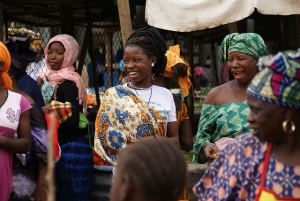 So how big is the mobile financial services market in emerging markets? According to a new study from Juniper Research, the mobile financial services market will be worth more than $1 trillion by 2024, up 70% from an estimated value of $580 billion in 2019. After operating in Africa and several other developing countries for more than 10 years, mobile money services typically include familiar basic banking functions like merchant payments, savings, and remittances. Read more…
India's Paytm Mall sees profitability on the horizon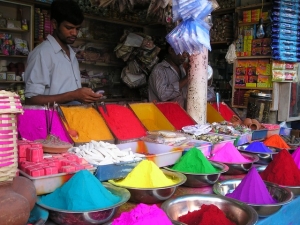 As the critical Festival shopping season begins, India's Paytm Mall, the e-commerce subsidiary of payments and financial services company Paytm, is getting closer to profitability after several years of losses typical for a startup in the e-commerce business. "Paytm Mall business is close to break-even, USD 3 million EBIDTA loss a month and USD 1.2-1.3 billion run rate. In a day, we do 275,000-300,000. In festive season, this peaks to half a million orders a day, double of the average day," founder Vijay Shekhar Sharma said. Read more…
Here are 10 e-commerce order fulfillment stats that will shock you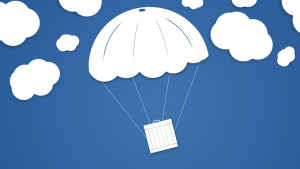 If you're like most e-commerce and online sellers, online shopping cart abandonment may be causing you to lose between 60% and 80% of potential sales in addition to other problems caused by fulfillment order challenges. Here are 10 e-commerce shopping cart and order fulfillment stats that will shock you. What are you doing to make your fulfillment frictionless? Read more…
Amazon just quietly made a big change to Amazon Prime, and some customers will be very happy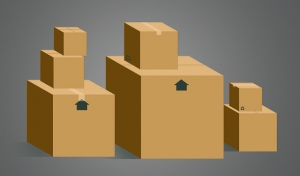 On Wednesday, I walked in the rain to CVS and bought a package of razors. Then I headed to the post office and asked the clerk what it would cost to send them overnight to my house a mile away. (Answer: $25.50.) I actually needed the razors, so I wasn't really going to send them anywhere. But I was curious what it would cost, after reflecting on a very big change that Amazon has apparently made to Amazon Prime in recent weeks — all without saying a word about it. Read more…
Russian e-commerce leader Wildberries plans to invest €200 million for EU expansion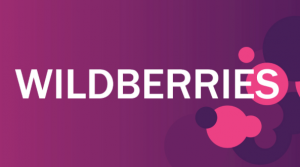 Wildberries, Russia's leading e-commerce player (nearly $1.8 billion in revenues generated in 2018), has plans to enter the EU market via Slovakia, the RIA news agency reported. The plans were announced at a bilateral Russian-Slovakian government meeting on Sept. 27. Wildberries eyes Central and Eastern European (CEE) countries as an entry point to the EU "due to their cultural affinity" with Russia. The company may invest €200 million euros over five years to build "a central hub" of some 300,000 sq.m. in Slovakia. Read more…
Alibaba and Mail.Ru complete JV deal to dominate Russian e-commerce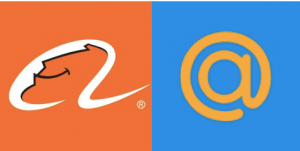 As Russian e-commerce is entering a new growth and concentration cycle, Alibaba, Mail.Ru Group, Russian telco MegaFon and sovereign fund Russian Direct Investment Fund (RDIF) today announced the completion of their e-commerce joint venture deal. The JV will leverage on the existing businesses of AliExpress Russia, the B2C marketplace owned by Alibaba which controls the bulk of e-commerce flows between China and Russia. The 'AliExpress Russia,' JV will operate in the domestic segment also. Read more…
Have Giant Food and Stop & Shop nailed 'frictionless' checkouts?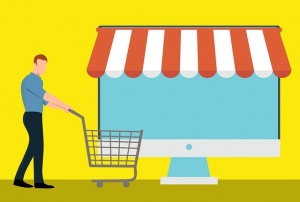 Retail Business Services, the technology services arm of Ahold Delhaize USA, has announced that its proprietary ScanIt Mobile frictionless checkout technology is being rolled out to nearly 30 of the grocer's stores by the end of the year. The tech is being deployed at all of the new Giant Heirloom Markets and select Stop & Shop stores. Customers using the ScanIt mobile app walk shop the store scanning products they wish to purchase as they go. When finished, customers go through a designated checkout lane where they see a "payment approved" message before exiting the store. Read more…
RS2 focuses on North America, pursues single, global Payment-as-a-Service platform

RS2 Software, the leader in omnichannel payments processing, today unveiled its vision for North American markets, focusing on providing a single, global Payment-as-a-Service platform. RS2 is looking to power global commerce initiatives in North America, built for growth and profitability with particular emphasis on allowing developers to build and own their own payments ecosystem. This embedded payments approach enables its partners to manage and control their own solutions, giving them complete ownership of the merchant relationship. Read more…
More growth for the Utrust ecosystem with new independent IT merchant

Now, MoreFrom customers can pay for more than 200 000 products from over 600 brands using major cryptocurrencies including Bitcoin (BTC), Ethereum (ETH), DigiByte (DGB), DASH and our native token UTK. Utrust's core technology will allow MoreFrom to take advantage of the increased security and convenience of cryptocurrency payments, as well as significantly reduce processing fees, eliminate chargebacks and fraudulent payments for all their online businesses. Read more…