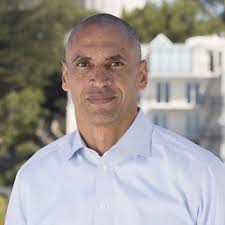 With the Mobile World Congress (MWC) 2018 underway in Barcelona through March 1, we've got highlights of McAfee CEO Christopher Young's keynote presentation.
Young offers an inspiring message about using quality management to solve security problems.
He opened with a look back in security history to provide perspective.
"We have an entirely set of new challenges when it comes to connected devices today… We're not dealing with a single company. There is no closed ecosystem. In fact, we are building a vibrant ecosystem like the one here with thousands of companies building applications and data across billions of devices and delivering them through multiple sources and storefronts. This creates an entirely new set of challenges from a cyber security perspective.
He says security experts used to see about 10 new threats per day. Today, they see over 600,000 new threats, unique threats every day. And that's across hundreds of millions of devices that McAfee protects, over 300 million of which are mobile devices.
Threats never go away completely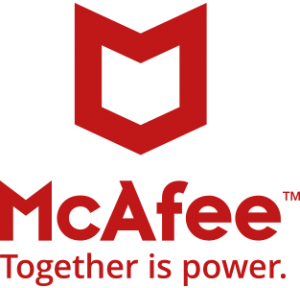 Young unveiled 30-year chart of known security threats and said the irony is that none of these threats ever entirely goes away. They morph and change over time.
WannaCry looked like a worm he said, but also looked like ransomware which actually originated in the 1980s.
2004 was where the security industry saw the first attacks on mobile platforms. It started relatively quietly but by 2011, it was reported that 30% of access was reached by smart phones and multiple apps in developing countries. Mobile malware really began to take off at that time.
Billions of connected devices
Think about where we are today. We've got millions of devices in connected homes and in industries and governments around the world. Think about the opportunities for the attackers.
Young said we are now starting to see smart devices weaponized.
We see new threats every day, such as the attacks on microprocessors at the start of the new year.
Toyota's "Quality Management"
He told a story about the introduction of the unit to American manufacturing Wednesday agreed to collaborate with General Motors. General Motors had a policy that their production line could never stop. They emphasized quantity over quality.
Toyota's approach was entirely the opposite. If quality was an issue, the production line could stop and solve the issue immediately. He says we need to be that diligent in working on the threats from cyberattacks.
He laid out a vision for the security of devices around the world that is up to today's and tomorrow's challenges.
Applying quality management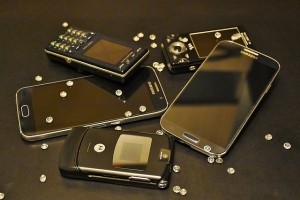 Young  speaks passionately about the need to apply quality management to security issues: "If we're honest with ourselves, delivering a secure IoT experience our color is yellow, at best. We must get to green because security cannot be an aftermarket afterthought in the world of connected devices. We need to encourage anyone at any time to stop the production line when and where they see security issues on the horizon."
Smart home device protection
Young says product designers need to build security into the design of devices themselves. As an example, he said McAfee has designed a security product for the home router as that is the central node for all devices in the home and it is also where security needs to start and draw the line for protection.
He demonstrated the new product in a video that was impressive on the absolute control it gives to the consumer using an Alexa device.
Whether you're in the payments industry or other technology, security is a mission-critical need that starts with "quality management."