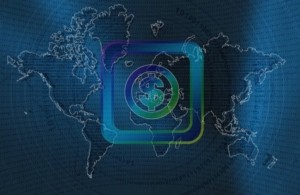 Remember fax machines? We're at the point where making payments without mobile will soon be a distant memory as well. Our payments news update looks at the latest in mobile payments news and trends. Banking Exchange begins with an overview of the wild world of payments gone "berserk" by the impact of technology.
What seemed like Starbucks' perfect business-building mobile order and payment solution has caused lineups, loss of business and angry customers. Business Insider looks at what Starbucks is doing about it. US Bank launches the first mobile payments app for Visa commercial cards. 830 million mobile payments customers? That would be the size of China's Tencent which just posted a 47% increase in annual profits.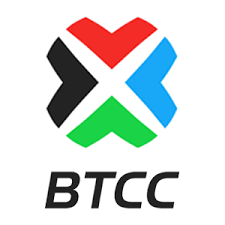 China-based BTCC launched a bitcoin Mobi payments app offering money transfers to mobile phone numbers among other features. Apple Pay says it is now accepted in 14 countries with Taiwan, Germany and Italy coming soon. With $477 million in cheques still written in the UK in 2016, the country will launch new digital image payments processing claiming to reduce payments turnaround to one day from six.
BigCommerce introduced Amazon Pay to 50,000 new business customers around the world. Amazon Pay has been used by 33 million customers to date, 50% of whom are Amazon Prime members. Standard Chartered Bank in Hong Kong now lets clients top up their AliPayHK accounts online or via mobile payments. Amitaabh Malhotra, CMO at OmnyPay, says retailers have big challenges ahead for promoting their own  retail mobile apps.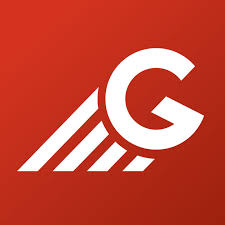 The Glance Pay Mobile Payment App is targeting the $650 billion restaurant payment industry and you can expect disruption ahead. The app from Glance Technologies enables payments from the restaurant table without a processing machine  or checkout and provides merchants with other features such as loyalty programs and in-app marketing.
Payments tech goes berserk
Right. Consumers want speed, convenience, security, and simplicity, as TMG says in a just-published white paper titled "Will Prepaid Cards Embolden Contextual Commerce?"
As the title implies, TMG believes the answer to this is "yes" to prepaid cards.
More on this in a bit. But other technologies and trends also are making inroads in this area. These include: person-to-person payments, mobile wallets, social media, voice-activated ordering, and the various "realities"—virtual, augmented, and mixed. Via bankingexchange.com
Starbucks mobile payment review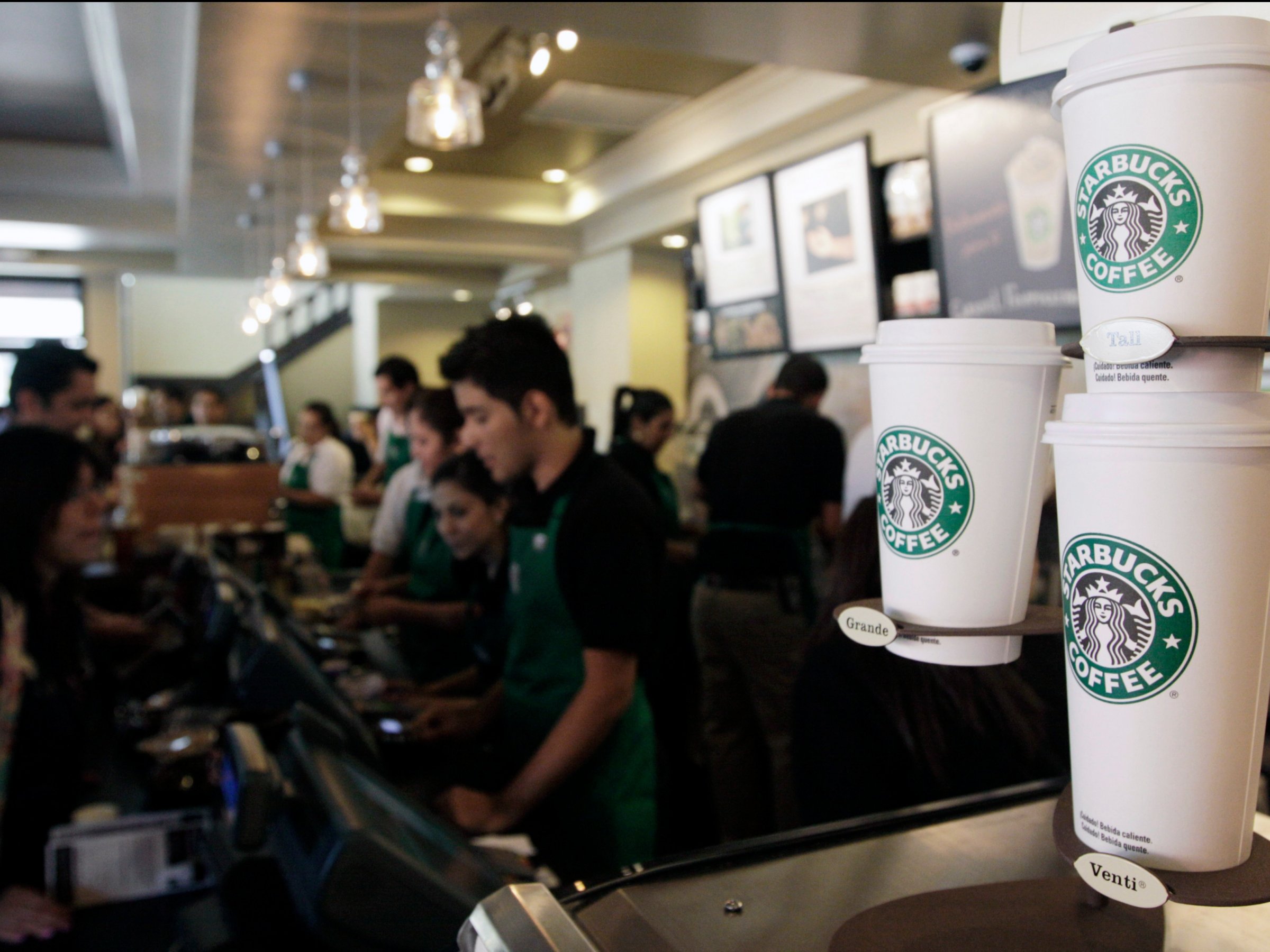 Mobile ordering, which allows customers to order and pay on a smartphone before entering the store, has caused bottlenecks during busy hours at some of Starbucks' most popular locations. The crowds of customers waiting for their lattes and Frappuccinos have even started to discourage walk-in customers from entering stores.
In January, Starbucks reported that transactions, an important measure of customer traffic, dropped 2% in the most recent quarter, in part because of problems caused by mobile ordering.
Customers have used social media to complain about long mobile-order wait times. Via businessinsider.com
U.S. Bank is First to Offer Mobile Payments for Visa® Commercial Cards
U.S. Bank Corporate Travel Card clients will soon have the convenience of paying for expenditures via mobile with Apple Pay®, Android Pay® or Samsung Pay®. This new functionality allows commercial cardholders to conveniently and securely pay on the go with compatible devices, making U.S. Bank the first financial institution to offer a mobile payment solution for Visa corporate card transactions.
"Business travelers are increasingly expecting the same convenience and security in their business transactions as they experience with their personal transactions," said Jeff Jones, president of U.S. Bank Corporate Payment Systems. "Consumer use of mobile payments is growing every day. Launching a corresponding ability for business travelers is the next logical step. This new functionality is a great compliment to our U.S. Bank Access® Online mobile app. Together, they become a powerful mobile toolkit for managing commercial card accounts on the go."
As with consumer transactions, paying via mobile payments offers added layers of security through a process called tokenization, which protects sensitive credit card information and reduces opportunities for fraud because actual card numbers are not stored on the device or at the retailer. In many cases, this provides for a more secure and quicker transaction than using a physical card at checkout. Via finance.yahoo.com
China's Tencent grabs 830 million mobile payment users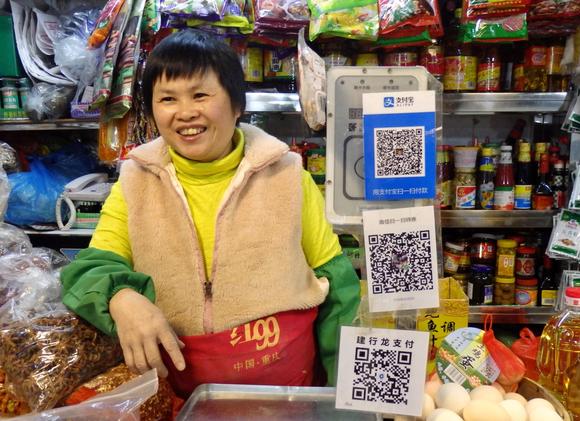 Chinese internet service giant Tencent Holdings now has more than 800 million people using its mobile payment services, having rapidly expanded by tapping the vast user base of its WeChat messaging app.
The momentum of smartphone payments is tremendous and only growing in China. Using the devices to pay for taxi rides, restaurant meals, food market hauls, haircuts, even tobacco at small stores in outlying areas, has become the norm. It's difficult to find stores that do not accept smartphone payments. This transformation to a country where cash is no longer essential has been markedly noticeable since the second half of last year.
Tencent has been a catalyst for this shift. The company's WeChat app has become an essential communication tool among the country's people, and boasts nearly 900 million users. In a matter of a year or two, since the launch of the WeChat Pay feature in 2014, Tencent has successfully led the throngs of WeChat users to the payment service. Via asia.nikkei.com
BTCC Launches Mobile Bitcoin Wallet for Android and iOS – CoinDesk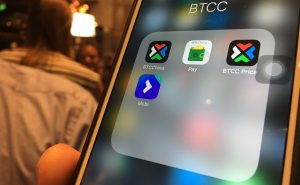 China-based bitcoin startup BTCC is launching its Mobi payments app for Android and iOS today.
Unveiled last fall during the Money2020 payments industry conference in Las Vegas, the firm said at the time that its app would appeal to a global market, with support for multiple currencies and Visa debit card access.
In earlier statements, BTCC CEO Bobby Lee said that one of the major elements of the product was a focus on ease of access. With that aim in mind, Mobi features the ability to send money to an individual's mobile phone number like many banking apps. "There's no email, no password, no usernames, no two-factor authentication. If you own the phone number, you own the coins for that wallet," he said at the time. Via CoinDesk
Who accepts Apple Pay now?
Just a few years after launching Apple Pay we're seeing strong adoption and growth both from consumers and merchants. We're constantly seeing new implementations beyond just retail and grocery stores such as huge fleets of vending machines being upgraded with Apple Pay support, table side order and pay terminals at restaurants, and even in-car support.
Apple has also increased the payment services availability and use with support for the web, in apps, and in the US and the UK a variety of non-profits are now accepting Apple Pay.
For now, there are 14 countries where Apple Pay is available with Taiwan rumored to be next up plus Germany and Italy possibly coming soon as well. You can find a full list of regions and financial institutions on Apple's website. Via 9to5mac.com
UK to roll out image-based cheque clearing system
The UK is to roll out an image-based cheque clearing system in October that will slash processing times from six 'weekdays' to one day and pave the way for interbank mobile cheque deposits. Although cheque usage is in decline, 477 million were written in 2016. Previous attempts to abolish cheques caused political uproar and howls of protest from consumer groups and charities which still rely on paper-based donations.
Legislative changes to enable the passing of digital cheque imaging came into force in July 2016 and marked the onset of a number of bank trials of mobile cheque deposit systems for intra-bank clearing. Under the new system, banks will be able to accept and clear cheque images drawn from their peers. Via finextra.com
BigCommerce Adds Amazon Pay to Help Retailers Worldwide Deliver Faster Checkout

BigCommerce announced the general availability of Amazon Pay, providing 50,000 businesses the ability to offer a secure, simple and streamlined checkout experience to Amazon customers worldwide. Additionally, the company announced it has joined Amazon Pay's Global Partner Program, making it easy for merchants to add Amazon Pay to their existing websites in a matter of minutes.
"More than 90 percent of traffic to my website comes from a mobile device, so it's critically important that our checkout is mobile-optimized and enables shoppers to complete transactions as quickly as possible," said Brandon Chatham, CEO and founder of NatoMounts. "Since we launched Amazon Pay, it now accounts for more than 20 percent of transactions on the website and has helped reduce the time from first visit to checkout."
According to research from the Baymard Institute, 27% of U.S. online shoppers have abandoned an order because the checkout process took longer than expected. Amazon Pay, which allows customers to complete transactions across thousands of retail websites using information already stored in their Amazon accounts, has been used by more than 33 million consumers globally, with Amazon Prime members comprising nearly 50 percent of users., Via businesswire.com
Standard Chartered opens up to AliPay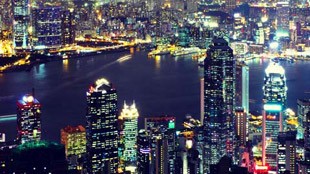 Standard Chartered has partnered with China's Ant Financial to enable online and mobile top-ups to AliPay users in Hong Kong. Alipay launched 'AlipayHK', a HK-dollar account balance service, in October 2016 allowing users to top up their account in their local currency by showing the in-app QR code and paying cash at convenience stores across the territory.
Under the agreement with Standard Chartered, clients of the bank are now able to top up their "AlipayHK" accounts through online and mobile banking. The bank is offering an early bird incentive to new clients attracted to the service, promising a HK300 cash rebate and HK$25 coffee coupon on the AliPay accounts of consumers who open an online saving account. Via finextra.com
Investing in the Fintech Revolution: How Glance Technologies is innovating mobile payments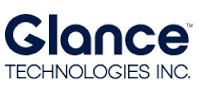 Now, the creator of PayByPhone parking app has set his eyes on the restaurant industry, creating the Glance Pay Mobile Payment App under Glance Technologies Inc. (CSE:GET) (GLNNF) to revolutionize a C$650 Billion restaurant bill payment industry. Glance Pay allows diners to pay their restaurant bill in seconds using their mobile phone while automatically receiving exclusive restaurant rewards. Gone are the days of waiting for the server to bring around the card machine. Restaurant owners benefit from automatic bill collection, built-in loyalty programs, turn-key in-app marketing and valuable customer experience feedback.
Mobile devices have joined cash, debit card and credit cards as one of the four payment pillars. Large financial companies, like VISA and PayPal, have clearly seen the light in mobile payment and are continuously making acquisitions of innovative mobile payment technology companies. Glance Technologies is right there along the innovation curve. Via finance.yahoo.com
OmnyPay exec: Retailers face hurdles with mobile apps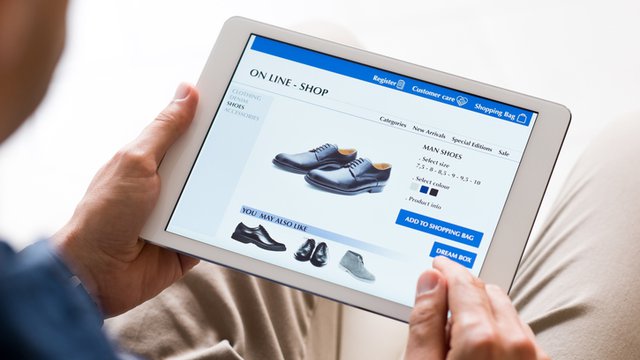 While 84 percent of shoppers are using their smartphone for retail shopping purposes, retailers are facing more than a few hurdles when it comes to downloads of a branded app.
One big reason, according to Amitaabh Malhotra, CMO at OmnyPay, is that many retailers are "re-skinning" the once favored desktop website into an app – and that's a big no-no.
"In fact, a lot of retailers went ahead and created non-native/hybrid apps, which were essentially a web page popping up inside an app. The user experience offered by these hybrid apps on the small mobile screen is not only awkward and clumsy, but almost unusable in some cases," explained Malhotra in an interview with Retail Customer Experience. Via mobilepaymentstoday.com
Keeping up with the mobile Joneses
Want to keep up-to-date with the newest mobile payments trends, technologies and payments industry news? Just subscribe at the top of the page and you'll get free, Mon-Wed-Fri news briefs in your inbox. It's just that easy.