Mitto is banking that 14-year-old and older Generation Z consumers will want their very own digital wallet and virtual debit card. All financed by mom and dad, of course.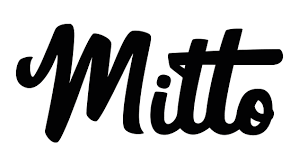 And it's raised $2.2 million in new VC funding to reach out and touch Gen Z consumers and their parents to convince them that all the cool kids will want a Mitto virtual bank card.
"Despite being born digital, Gen Z today don't have easy access to a tool to use digital money," says Mitto Founder and CEO Marcos Cuevas. "Mitto is born to fix this by allowing them to own a digital wallet and virtual and physical cards. At the same time, we allow parents to educate and support financially their children in their first steps using a digital financial product".
Cuevas says Mitto was designed with features to appeal to Gen Z consumers aged 14 and older and to help parents educate children about finance and kids to learn about their own purchasing habits.
Now available in Spain, the fintech already has 150,000 users and another 80,000 users on a waiting list in other countries.
Built for Gen Z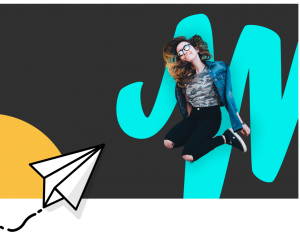 Mitto has a very clear picture of its customer persona. Think 14-year-olds texting friends, trolling the mall for the latest fashions, sharing pizza or sushi with BFFs, and spending their money the way they like it. All financed in the background by mom and dad.
As a parent, I'm thinking some things never change. But the card definitely has its virtues and the simplicity of its design, use, and features are already proving popular.
Mitto already has 100,000+ installs of its Android app and a 3.9 rating on Google Play.
Key virtual card features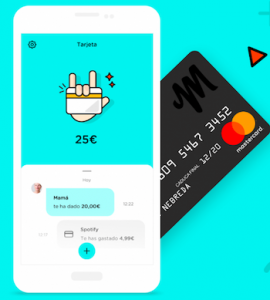 Mitto is basically a prepaid card for young people accessed by a mobile app linked to a parent's bank card. Parents can send money to their children instantly with no service fees and spending is limited to the funds provided to the child's card. The card is managed directly through the app and can be disabled at any time.
For young users, a simple request for funds is immediately received and the virtual card can be used for any online purchases using the pre-loaded funds available on the card. Users can choose a unique design for their virtual debit/credit card and a physical card can also be ordered to enable in-store shopping for the young account holder.
Using the app, Mitto users can easily monitor their bank balance, spending habits, and other transactions but parents can only see the balance or total spent not individual purchases.
Set up is easy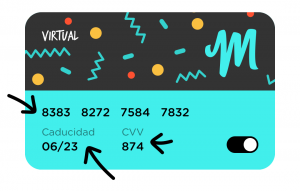 To sign up, kids download the app from the Apple or Google store. They send a simple invitation to a parent who registers, verifies and links to a bank card. Once the virtual card/wallet is linked and activated with a parent, funds can be sent and received immediately to top up the wallet/virtual card at any time.
The physical card can be ordered by the user on the app or website and arrives within two weeks with the user's name, card number, and CVV security code. The card is easily activated within the app and is ready for shopping in-store immediately.
A few wallet/card limitations
The wallet and card have a couple of limitations. ATM deposits and withdrawals are not available at present. Cards can be topped up by parents, another bank card, or a minimum €10 cash deposit in person at a participating store, kiosk, supermarket, or technology store.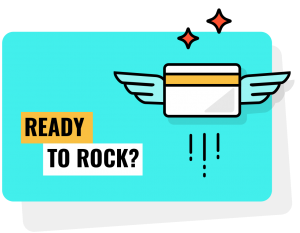 The Mitto card is available for young people from age 14 to 30 years old but does require a parent's participation regardless of the user's age.
The card is easily activated from the app but the first payment using the card must be made by inserting the card/chip in a POS machine. Subsequent contactless payments can be made by tap and go.
Parents can see the total amount of the monthly expense and the current balance of the child's card, but they cannot see the detail of each purchase which is a nice privacy feature as well as teaches responsibility for spending.
In order to send or receive money from friends, the friend must have an active Mitto card. Users can get a €5 reward for new member referrals who sign up and can invite an unlimited number of new members to join. That Gen Z social savvy may help explain the fast growth and popularity of the card.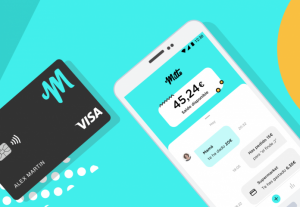 If the card is lost, either a parent or child can deactivate the card through the mobile app to ensure security and privacy. But if a parent deactivates a card, it must be reactivated by a parent.
Mitto works like a standard debit or credit card and is issued by Banco Sabadell and MasterCard and all payments and purchases are protected from fraud and meet all security encryption and PCI regulations.
It's a unique financial product with some well-designed features for young users. Mitto is clearly banking on young users to stay with them in the future as they become adults and as the virtual card features develop and grow.
And if Mitto can help better educate new bank customers, the world will be a better place for it.
For Spanish consumers and the curious, more information is available on the Mitto website.