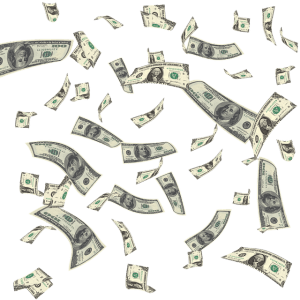 During this holiday season, busy shoppers may find that some merchants prefer payments with debit or credit cards instead of cash payments.
USA Today reports some of the companies going cashless include clothing retailers such as Bonobos, Indochino, Everlane and Reformation; Amazon bookstores; Casper Mattress; Drybar hair styling; The Bar Method fitness studios; and United and Delta airlines (at ticket counters and in-flight purchases).
Cash is no longer king
Jerry Sheldon, vice-president at retail and hospitality consultant IHL Group, says payments by cash at restaurants and stores could decline by as much as 40% to 50% in the next 10 to 15 years.
Retailers cite both security, theft, cost and a preference to invest in new payment technology than handling cash. Some retailers even claim faster non-cash payments allow more time for customer service.
The cost of cash in fast-food restaurants is estimated at 11.4% of overhead IHL reports.
Just 30% of all retail transactions are in cash, down from 40% in 2012, according to IHL. The Federal Reserve says cash is still preferred for purchases below $25.
Gallup research shows only 25% of US shoppers made most or all of their purchases in cash, down from 36% five years ago. Just 21% of millennials (age 25-34) made most or all of their purchases in cash, a decrease from 39%.
Why cash may still struggle on
Not all consumers are on board with cashless payments though.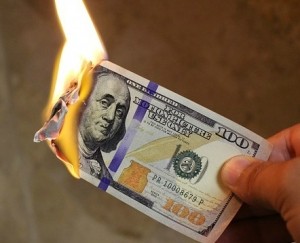 LEK Consulting estimates $2.2 trillion or 22% of $10 trillion in US sales are still made in cash. More than 500,000 ATMs still spit about $10 trillion in cash every year, mostly used for fast food, beer, and convenience store purchases despite the inroads of card payments in new digital players such as Apple and Google Pay.
Some retailers try to provide a disincentive by charging consumers an extra fee for small payment card transactions.
In the US, $100 bills account for 80% of cash in circulation with more than two-thirds of these banknotes outside the country. Harvard economist Kenneth Rogoff, in his 2016 book The Curse of Cash, says much of that money may be supporting crime and the grey economy, according to a recent Financial Times article.
The big question for many businesses and retailers is will consumers take their business elsewhere if they can't pay cash? So far, the answer is no, but the ground is shifting further and further towards cashless payments.