With the launch of its MasterCard Digital Wellness program, the payments giant is making some smart moves to enhance digital payments and security for the small business sector.
The new AI technology and suite of resources helps small and independent businesses offer online customers password-free, online checkouts that are more secure for cardholders.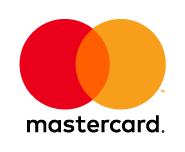 "We launched Mastercard Digital Wellness today because we believe that businesses shouldn't have to sacrifice safety or choice as they build the best experiences for their customers," said Jess Turner, executive vice president, Digital Payments and Labs, North America, Mastercard. "Any changes to how we shop online must deliver enhanced levels of security, transparency, and flexibility for everyone."
What's MasterCard Digital Wellness?
According to recent Deloitte research, businesses that are digitally advanced are four times more likely to experience growth.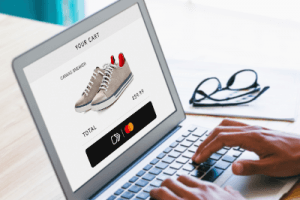 Mastercard will use EMVCo specifications for fast, click-to-pay checkout for e-commerce businesses. This replaces lengthy key-entry guest checkouts with a simple, secure shopper checkout experience, no matter where a consumer shops online, or which device or card they use.
On its website, the company highlights the incidence of fraud faced by US business and its impact:
60% of cyberattacks target SMBs
66% of SMBs had at least one cyber incident in the past two years
$2,235,000 average cost of cyberattacks to SMBs in 2017.
Merchants will benefit from access to tokenization and NuData for both streamlined guest check-out sales as well as their card-on-file business.
Mastercard cardholders will no longer need to enter a password before they pay online, and the suite of products and services available in the Digital Wellness program will help increase approval rates, lower fraud and reduce the PCI compliance burden.

The company is working with payment processors and payment platforms such as Worldpay, Square, Adyen, Mastercard Payment Gateway Services, and Stripe to make these features available to more businesses more quickly.
Businesses in the Digital Wellness program will get access to a set of resources and tools to protect and empower business owners. It includes a cyber toolkit for small businesses to combat online attacks, and access to the Cyber Readiness Program from the Cyber Readiness Institute, designed to help organizations educate their workforce on issues like phishing, authentication, and patching.
Mastercard Digital Wellness will roll out first to all US businesses and the new click-to-pay checkout will be live for US cardholders and merchants during the third quarter of 2019.