The new refrain at checkout could soon be "Will that be debit, credit card or cryptocurrency?" with the launch of two new merchant cryptocurrency payments options. Both new services include the option of Litecoin payments.
LitePay launches Litecoin payments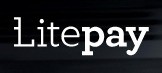 LitePay, a new cryptocurrency-enabled payments platform for merchants will launch on Feb 26th in 41 countries, including the US, UK, China, Japan and Germany.
CEO Kenneth S Asare said to CNBC "Our goal is to create a way for merchants to earn Litecoin, which is a particularly good cryptocurrency for payments."
The LitePay website says the borderless payments will have several key benefits for merchants:
a simple 1% settlement fee compared with credit cards which take up to 3%
increased security as no personal client information is exchanged or stored
eliminates chargebacks and merchants make refunds themselves
payments in Litecoin are instantly converted to several fiat currencies and deposited immediately into the merchant's bank account
reduced risk on cryptocurrency payments and more liquidity.
On Twitter, Litecoin founder Charlie Lee @willall urged caution and wants consumers and business to know that this and other similar offers are not directly related to Litecoin:
"PSA: The Litecoin team and I are not forking Litecoin. Any forks that you hear about is a scam trying to confuse you to think it's related to Litecoin. Don't fall for it and definitely don't enter your private keys or seed into their website or client. Be careful out there!"
Litecoin is the fifth largest cryptocurrency with a market capitalization of more than $12 billion. It was created by Charlie Lee in 2011 as a fork from bitcoin to increase transaction speeds
Coinbase Commerce lets merchants take crypto payments

US-based cryptocurrency exchange Coinbase also announced plans for a new service called Coinbase Commerce. It lets merchants accept payments in bitcoin, bitcoin cash, ethereum and Litecoin.
The new service is separate from Coinbase's cryptocurrency exchange services, so merchants can accept digital coin payments worldwide directly into their own e-wallet.
Like LitePay, Coinbase Commerce is promoting the security, lower fees, speed of payments and global reach benefits of its new service.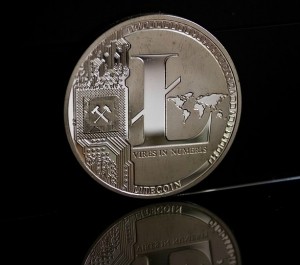 Coinbase is integrated with Shopify which has more than 500,000 merchants selling online worldwide.
Trading in Litecoin (LTC) was up again Wednesday, reaching $235.36, a gain of 60.8% in the past seven days according to BlockcoinToday.
While traders may like Litecoin, the payments space is crowded with huge, well-financed competitors and many other agile fintech payments startups, eager to grab market share from each other, as well as traditional financial institutions.