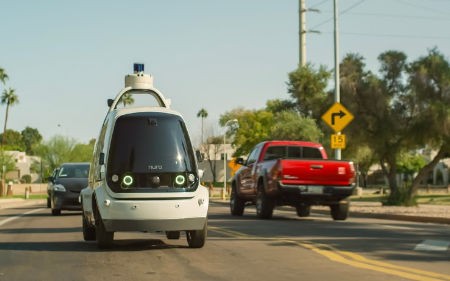 The highways got a little more crowded with driverless vehicles as America's largest grocer Kroger launched a pilot program for driverless delivery of groceries in Scottsdale, AZ.
The newest driverless delivery vehicles will serve customers of a local grocery subsidiary Fry's Food Stores in what Kroger calls the "first-ever unmanned delivery service available to the general public."
Partnering with robotics company Nuro, Kroger added two Nuro R1  unmanned vehicles to its small fleet of Toyota Prius driverless vehicles that currently operate with a "safety driver" in case assistance is needed while the AZ pilot grocery delivery project continues.
The new customer journey starts online, ends with delivery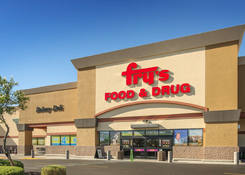 While most retailers now have online ordering, home delivery is simply the next step in a new level of customer service.
"Kroger customers are looking for new, convenient ways to feed their families and purchase the products they need quickly through services like pickup and delivery," said Yael Cosset, Kroger's chief digital officer.
"Our autonomous delivery pilot with Nuro over the past few months continues to prove the benefit of the flexible and reliable technology. Through this exciting and innovative partnership, we are delivering a great customer experience and advancing Kroger's commitment to redefine the grocery experience by creating an ecosystem that offers our customers anything,anytime, and anywhere," Cosset added.
Just $5.99 for grocery delivery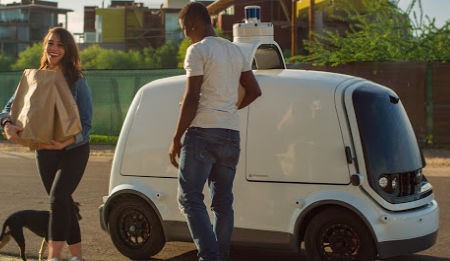 After groceries are ordered at Fry's Food Stores online or with its mobile shopping app, deliveries are scheduled for either same-day or next-day to meet the customer's convenience.
The driverless delivery is available seven days a week and will cost shoppers $5.99 with no minimal order at the Fry's East McDowell Road location.
Nuro R1 vehicles have no drivers, no passengers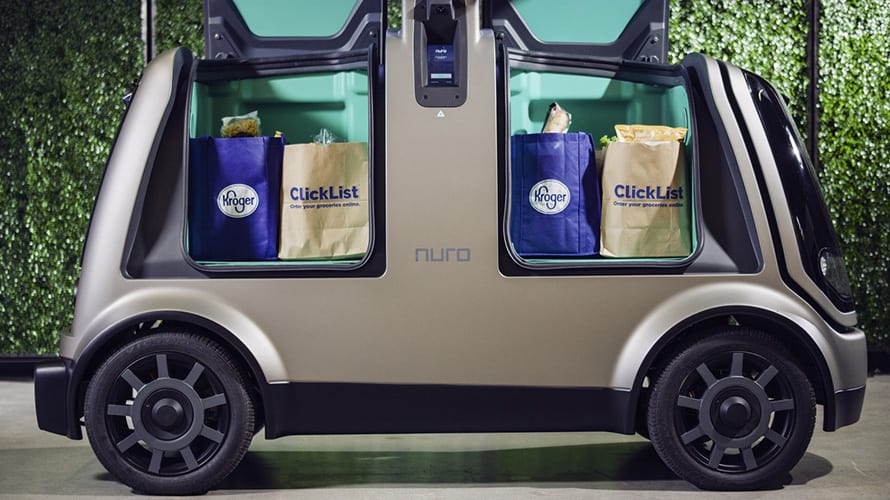 Let's face it, the Nuro R1 driverless vehicles are cute and about half the size of a Volkswagen Beatle, measuring only 104 inches long by 43 inches wide by 70 inches high.
They're just large enough to carry groceries, packages and other goods that will fit into the cargo space inside the vehicle.
"Nuro envisions a world without errands, where everything is on-demand and can be delivered affordably. Operating a delivery service using our custom unmanned vehicles is an important first step toward that goal," explained Nuro President and co-founder Dave Ferguson.
The electric, rechargeable unmanned vehicles have a speed of 25 mph, making it perfect for servicing the area code around the pilot project Fry's Food store.
Nuro is a Mountain View, CA company founded in 2016 by two former Google self-driving project employees. It first tested its technology on full-size vehicles before creating the new smaller, unmanned vehicles.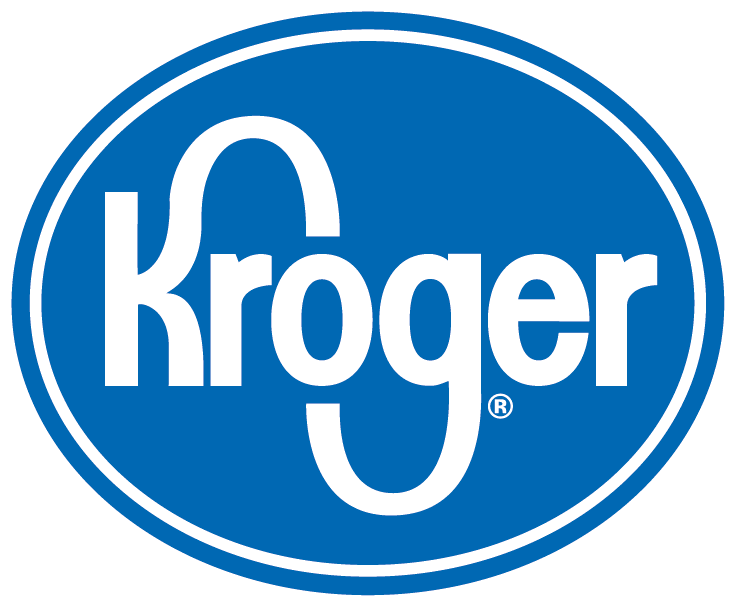 Deliveries are just another important part of the Kroger customer journey from shopping to purchase, payment, and finally delivery to home.
Whether it's a small driverless vehicle on the road or a robot delivery cart on the sidewalk, this part of the customer journey looks like it could get much easier for consumers.
You can see a video of a Nuro unmanned vehicle driving on a street, below.
Visuals courtesy Kroger and Nuro