By Boyce Adams, Senior Vice President of Growth at AvidXchange
Protecting customer privacy and security has always been a priority for financial services, but as new developments like password-less logins; open, standardized platforms; and peer-to-peer (P2P) payments transform the space, businesses of all sizes need to know how to keep up with innovation and not get left behind.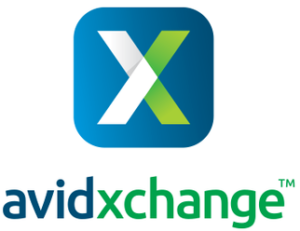 Future-proofing boils down to two strategies: phasing out legacy equipment and processes that are becoming increasingly susceptible to risk and modernizing workflows to address customers' changing needs and expectations.
Here's a closer look at why protecting your organization's data and ensuring accurate, prompt payments is especially critical to modernization.
Embracing fintech boosts security in an increasingly risky business environment
Protecting sensitive financial data isn't a new challenge for financial services. Still, pandemic disruptions and a shift to remote work, among other elements of our new reality, have shed light on the vulnerabilities exposed by antiquated ways of working.
People now spend more time on their computers and work from home, often on less secure networks and personal devices. This puts their organizations at greater risk of cybersecurity attacks, including malware, ransomware, and phishing scams. It's estimated 81% of organizations experienced an increase in cybersecurity threats since the start of the pandemic, as criminals took advantage of the vulnerabilities exposed.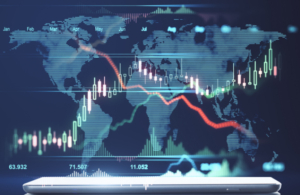 There's also been an uptick in payments fraud, with nearly two-thirds of those surveyed by The Association of Financial Professionals noting an increase at their companies since the start of the pandemic. Paper checks, which are still heavily relied upon for business transactions in the US, are the most susceptible payment method.
Unsurprisingly, the record-high labor shortage, including too few cybersecurity professionals to provide protection, is also to blame for creating a riskier business environment. 85% of those finance pros surveyed in a global cybersecurity study said they believe the current workforce shortage makes it difficult to secure increasingly complex information systems and networks.
There's much at stake in a cyber-attack or data breach, including financial and reputational damage. The threat to security and privacy has organizations, particularly their finance departments, on their toes and looking to technology for protection.
The good news? Recent fintech developments are rising to meet the challenge. For instance, Apple, Google, and Microsoft recently announced they will soon implement password-less sign-ins to enhance security by solving the issue of managing too many passwords, a practice that, according to a FIDO press release, can lead to "costly account takeovers, data breaches, and even stolen identities."
There are also efforts underway to meet the growing demand for safer open, standardized payment networks and to create B2B payments experiences that are less dependent on risky paper checks and more like the convenient P2P payment transactions people have come to expect in their personal lives.
Committing to digital transformation addresses evolving needs
In response to our rapidly changing environment, the majority of organizations now have an enterprise-wide digital transformation strategy in place, according to IDC, a 42% increase from pre-pandemic times. Furthermore, 60% of them plan to leverage automation.
No company can safely rely on legacy equipment like Excel spreadsheets and manual processes for mission-critical financial transactions like processing invoices and paying bills in today's environment. Doing so not only zaps precious resources—talent, time and budget—but exposes organizations to security risks tied to error-prone tasks and paper checks. Relying on the old ways also risks inaccurate, delayed payments, jeopardizing essential relationships and, in turn, the bottom line.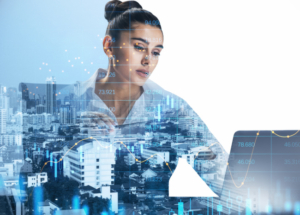 Manual, paper-based accounts payable (AP) processes also create a redundancy risk. With the current war on talent and record-high attrition (projected to rise another 20% this year according to Gartner), attracting top accounting talent is tough, and organizations need a system and process that can be duplicated and easily audited.
Modernizing with automated AP solutions that integrate with existing accounting systems eliminates paper. It offers protection by replacing error-prone manual AP tasks, like keying in invoice data and chasing approvals. The solutions also reduce the risk of fraud by using controls to ensure data is private and secure and leveraging artificial intelligence for added protection against threats such as money laundering and security breaches.
Cloud-based, end-to-end AP solutions also transform payments, ensuring that bills get paid securely, quickly and accurately, regardless of location. The solutions also offer e-payments options that provide faster, more secure payments while eliminating an estimated $4 to $20 typically spent to issue a paper check, according to Bank of America and Viewpost, as well as the costs of the envelopes and stamps used to mail them.
Looking to the payments future
According to Vantage Market Research, the fintech industry is expected to reach $332.5 billion in market size by 2028, growing at nearly 20% per year. Fintech innovation will undoubtedly continue to offer new and better ways to transform financial services with digital, traceable payment methods and tighter security to meet customers' changing expectations and needs.
Kickstarting or accelerating digital transformation will help financial organizations stay agile and ready for change. While the transition may feel daunting, a trusted partner with industry expertise and depth can help guide your organization through change, incremental or enterprise-wide. A trusted service provider and integrated solutions will help financial services firms balance innovation with reliability, helping their organization and customers evolve.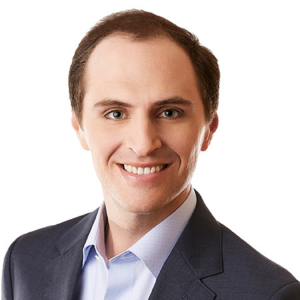 Boyce Adams is Senior Vice President of Growth at AvidXchange, which helps middle-market businesses automate the accounts payable process to boost efficiency, accuracy and speed. He was President and CEO of BankTEL before its acquisition by AvidXchange in 2019. He previously served in the Federal Aviation Administration and the White House and also has Captain's and Commercial Pilot's licenses, and PADI certification.
Recent PaymentsNEXT news:
Can the US go from lagger to leader in contactless payments?