We've got a great roundup of stories this week on payments, fintech, retail, and e-commerce. POS consumer loans are growing fast and estimated at $6 trillion annually. A new report from GoCardless shows how payment preferences influence sales. Cornerstone Advisors surveys banking executives to find out where the industry is headed in 2019. Global florist FTD enters Chapter 11; should we send flowers?
Low-income shoppers are boosting sales at Walmart, Target, and Costco. Techcrunch takes a look at innovations in automatic checkouts. 42% of POS terminals worldwide now accept contactless payments. We highlight a look at eight retail trends that will impact how you shop. A new Walmart service will deliver groceries right to your fridge. Later this month, Facebook will announce plans for its own cryptocurrency this month. Stay tuned for lots of payments news you can use.
Point-of-sale finance competition growing fast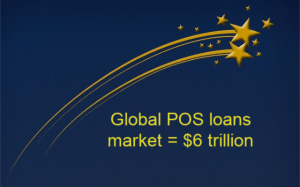 The checkout line is getting crowded with point-of-sale (POS) finance competitors each looking for a slice of the consumer lending market with the help of innovative technology and platforms. Filene Research Institute estimates the annual size of the POS finance market in the US at $391 billion – about 3.5% of annual consumer spending—with healthcare, electronics, and home furnishings products as the most popular consumer categories. The global POS finance market is estimated at $6 trillion. Read more…
Research: Payment preferences & path to sales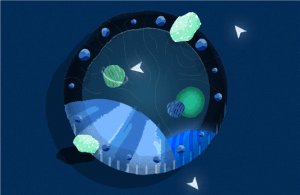 Preferences shape how consumers like to pay and how your business should collect payments which impact customer satisfaction and churn. A new report from GoCardless looks at payer preferences for various types of recurring purchases in different markets and what's needed for sales success. There's no such thing as the "perfect" payment method, so the challenge is to balance the differences and best features that work best for your business. Read more…
What's going on in banking in 2019?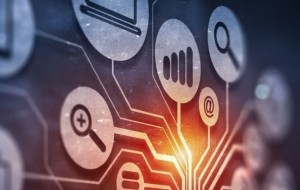 Getting a handle on what's happening in banking this year and in the future is a big challenge. Cornerstone Advisors surveyed 305 senior executives at US-based, mid-size financial institutions (FIs), 60% from banks and 40% from credit unions to get a picture of banking in 2019. The result is an interesting look at the quickly changing financial services marketplace and its challenges. Read more…
FTD bankruptcy: Send flowers?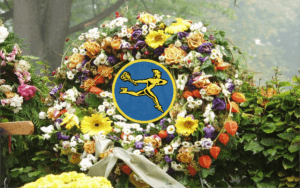 It's never a happy day when a 109-year-old retailer files for bankruptcy. That's certainly the case with FTD as it files for Chapter 11 bankruptcy protection and begins to sell off its business assets, one bouquet at a time. Founded in 1910 in Rochester, New York as a retailers cooperative, Florists' Telegraph Delivery (FTD), helped consumers send flowers to distant locations using florists in the FTD network which eventually grew to more than 35,000 small retail shops in 125 countries. Read more…
This statistic is a key reason why Walmart, Target and Costco are thriving while other retailers aren't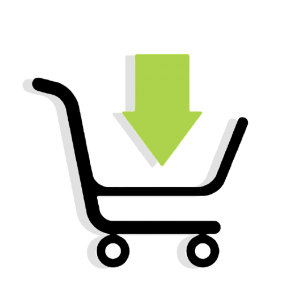 It's been a train wreck for many retail stocks over the past few weeks, but some companies have still managed to pull ahead. And this one statistic could explain why Walmart, Target and America's dollar stores are thriving, while department stores and specialty apparel chains aren't. Retailers should take note that the spending power of sticker-conscious shoppers is on the rise. Read more…
The impact of automatic checkouts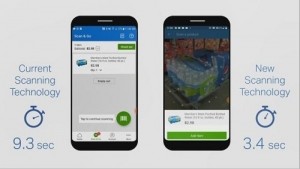 Checkout lines are the most annoying part of going to the store. Various technology investments have tried to fix them. Early efforts involved self-checkouts. Now even value players like Dollar General and Five Below are using them. Newer machines are making these easier to use. FamilyMart convenience store recently opened in Yokohama, Japan with self-checkouts that use facial recognition to pay and cameras to scan items. Read more…
Global growth leads to nearly 41 million terminals accepting contactless, researcher says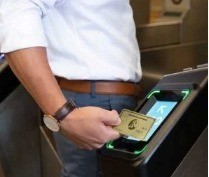 With last week's introduction of contactless card acceptance on New York City subway and bus systems, hopes are riding high on mass transit to at last stimulate contactless acceptance and usage in the United States. Now recent research indicates acceptance is picking up rapidly pretty much everywhere. The number of point-of-sale terminals worldwide accepting contactless cards shot up 41% in 2017 to reach 40.9 million, according to RBR Research. That represents 42% of all payment terminals, the firm says. Read more…
From Pet Vets at Walmart to Custom-Printed Levi's, 8 store trends poised to reshape how you shop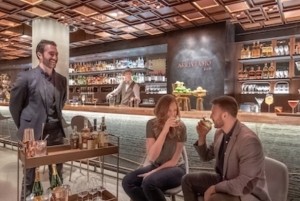 Physical retail still commands nearly 90% of US retail sales. While e-commerce is eclipsing store growth, it's still projected to account for just 10.7%, or $586.9 billion, of the $5.6 trillion US retail market in 2019. Meanwhile, digital-first brands — from Casper mattresses to Allbirds footwear — are taking the brick-and-mortar plunge, opening 850 stores across the country over the next few years, enticed by higher sales conversion rates and lower customer acquisition costs than e-commerce. Read more…
Forget the porch. Walmart will deliver groceries right to your fridge starting this fall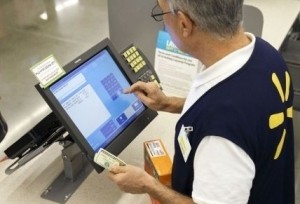 Starting this fall, Walmart customers can not only buy groceries online, they can then have them dropped off right in their kitchen. More than 1 million shoppers in Kansas City, Mo., Vero Beach, Fl, and Pittsburgh, Pa. will be able to use Walmart's new "InHome" service. Walmart employees will first pick the produce or other household items, ordered by a shopper online. They will then deliver food items into the customer's refrigerator, using smart technology that enables the homeowner to let them in and watch what they do while they're there. Read more…
Facebook plans June 18th cryptocurrency debut. Here's what we know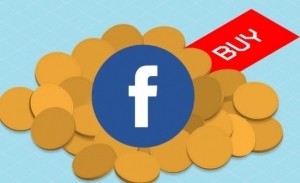 Facebook is finally ready to reveal details about its cryptocurrency codenamed Libra. It's currently scheduled for a June 18th release of a white paper explaining its cryptocurrency's basics, according to a source who says multiple investors briefed on the project by Facebook were told that date. One source says Facebook is targeting a 2020 formal launch of the cryptocurrency. Read more…