We've got our weekly global payments news roundup ready for your reading pleasure. We start with a look at ActiveViam research showing 71% of retailers are concerned about getting outpriced by Amazon. For the first time, alternate payments now make up 51% of all online travel payments according to a PPRO/Amadeus report. Meanwhile, in the US and UK, Juniper Research says consumers are starting to open up and pay with their mobile wallets. Scotland's TBS Bank wants you to smile and open up your next bank account with a selfie.
Other items in our payments news roundup include the launch of a US e-commerce platform by Alibaba. Creditcards.com identifies the best cashback cards. Paysafe examines why shoppers don't trust voice payments. Retailers are struggling to keep up with rising consumer expectations according to new Klarna research. Park Place Payments is out to transform the $8 billion payments industry with a workforce of women and advanced technology aimed at small business. Finally, ForeverDonor.com launched a new donations platform that really is forever. Good reading and have a great weekend!
71% of retailers fear outpricing by Amazon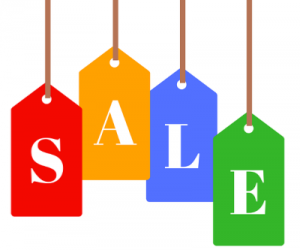 New research by ActiveViam shows nearly three-quarters of retailers are concerned about their ability to compete with Amazon pricing. 71% said that they are concerned about being outpriced by Amazon — with 41% saying they are "very concerned." In addition, 49% of respondents were concerned about being outpriced by other brick-and-mortar retailers, while 42% said they were concerned about being outpriced by direct-to-consumer (DTC) brands. Read more…
Alternate payments in the travel industry are taking off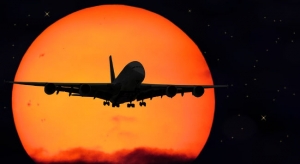 A new research report from PPRO and Amadeus shows alternate payment transactions in the global travel industry have taken off and surpassed more than half of e-commerce travel transactions for the first time. Travelers now choose to pay for digital travel with alternative methods more often than cards and cash combined, accounting for 51% of global travel e-commerce spending the report said. Read more…
Research: Consumers opening their digital wallets in US, EU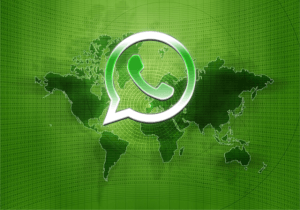 Consumers will open their digital wallets 40% more and spend nearly $790 billion this year across Europe and North America, according to a new report from Juniper Research. The study predicts the largest growth in 2019 will come from instore payments, with mobile contactless payments more than doubling across the US and EU. That's encouraging news for multichannel retailers. Globally, the number of people using digital wallets will increase from 2.3 billion this year to nearly 4 billion, or 50% of the world's population by 2024. Read more…
Smile, and open a TSB bank account with a selfie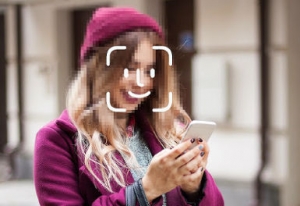 TSB is the latest bank to enable bank account openings with a selfie, hoping to gain new bank customers, especially from the ranks of Generation Z, as well as Gen X, Millennials, "Cuspers", and even a few smartphone-using Boomers. The bank partnered with Palo Alto, CA-headquartered AI identification firm Jumio to develop TSB's account opening technology. Jumio has now verified more than 180 million identities around the world for companies in every sector including HSBC, Airbnb, Wework, and United Airlines. Read more…
Alibaba brings e-commerce platform to US businesses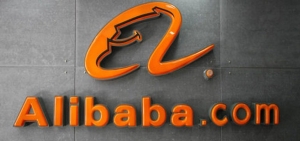 Alibaba launched a digital platform in the US to help connect small and medium-sized businesses to vendors, services and international buyers, the Chinese e-commerce giant said Tuesday in a press release. Sellers in the US, including manufacturers and distributors, can create and manage a storefront on Alibaba.com. The company also offers access to payment, communication, customer management, and marketing tools as well as Alibaba's US-based "Seller Success" team. Read more…
CreditCards.com Poll: Cashback leads cards pack in 2019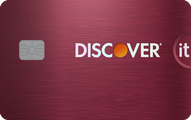 It's clear Americans love their rewards cards, according to a July 2019 poll, which notably shows a jump in cashback from 43% last year to 49% this year. Also notable is that the number of consumers holding a business credit card has more than doubled from 8% in 2018 to 18%. We researched 682 cashback card offers and narrowed them down to our top recommendations. Read more…
Why don't shoppers trust voice-activated payments?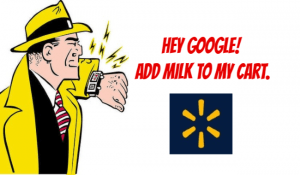 Over 100 million consumers worldwide have some form of Smart Home technology, but most feel reluctant to use it to make purchases. Why is that, and what can be done about it? Only 37% of consumers feel their financial data is as secure when they make a payment using a Smart Home device as when they do the same on traditional eCommerce platforms, and this is causing a significant drag on the appetite for making payments via voice-activated technology. Read more…
Return on Experience: US retailers set to reap benefits if they can keep pace with rapid rise in customer experience expectations

New research conducted by alternative payments provider Klarna across reveals that retailers are struggling to retain their customers as consumers today increasingly have zero tolerance for a poor retail experience. 55% of shoppers say just one bad experience would stop them returning to a brand. A third (29%) say shopping isn't as fun as it used to be, with 36% feeling that what shoppers today have gained in convenience, they've lost in experience. Read more…
Park Place Payments launches to transform $8b payment processing industry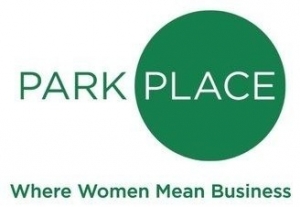 Park Place Payments, the first fintech company with a direct sales force comprised of women, launched today and announced that it has raised more than $1 million in seed funding. The majority of investors in the round are female and people of color. The company will transform a stagnant $8B payment processing industry historically plagued by massive churn, dated technology and a lack of pricing transparency. Park Place Payments provides small businesses with point-of-sales' next-gen technology, pricing consistency and clarity, and proactive, premium customer service led by women who previously did not have a profitable career path when reentering the workforce. Read more…
Forever Donor, the fintech startup that's making your one-time donation for charity last forever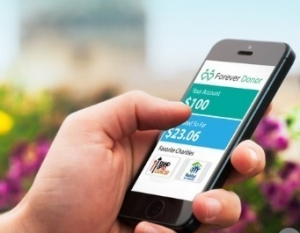 Launched in July, Forever Donor (ForeverDonor.com) is a Denver-based financial technology startup that is changing the way people can donate to charity. Founder and CEO Andrew Kraemer said "Now anyone can choose their favorite charity and make a one-time donation of $20 (or more). We generate interest from that contribution and donate that interest to your favorite charity every three months in your name, forever." Read more…