Here at Payments NEXT, we're usually focused on how consumers and employees spend their money. For a change of pace, we're going to focus on payroll and employee perceptions.
For most employers, payroll is overhead and a cost to be managed. Rarely do employers think about the employee payroll experience.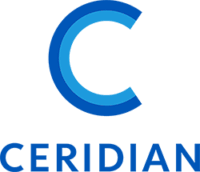 Ceridian decided to ask employees what they think about their pay experience. They surveyed more than 1,800 North American employees and the results of the first Pay Experience Report will be an eye-opener for some employers.
What are employees biggest pay concerns?
According to researchers, 80% of North American workers are stressed to some capacity about pay and money issues regularly. Only 30% are completely satisfied when it comes to transparency of information about their pay.
Pay equity is a big issue and not making a good salary is the leading factor for female workers not being satisfied with their employer (51% of women listed pay, versus 35% of men).
"The demands and expectations of employees in today's workforce are significantly different than two or three decades ago when most company leaders began their careers," said Lisa Sterling, Chief People and Culture Officer, Ceridian. "It's unacceptable that the gender-pay gap remains a persistent issue, with only 53% of women believing they are paid equal to their male counterparts. Solving this requires employers to prioritize transparency and lean into new technologies that will help them embrace an equal value approach to pay."
Communication is also a big concern with 37% of employees saying they're not comfortable discussing their pay with their manager. Somewhere, there's a failure to communicate.
Financial wellness not high on employers' lists
The research report shows payday can be a source of worker anxiety when compensation doesn't meet their lifestyle and financial needs. Employees aren't sure that bosses are listening:
for any large, unexpected expenses, 31% said they would have to resort to their credit card or borrow money from family and friends (11%)
59% of full-time or part-time employees are paid every two weeks, although 37% would prefer to be paid weekly
27% of employees think their employers do not care about their financial well-being and only 24% think employers care "very much."
"Companies need to walk the talk and implement employee-centric programs prioritizing financial wellness," said Sterling. "Not only will these initiatives help attract and retain top talent in today's competitive job market, it's simply the right thing to do."
What employees like about their job
It's not all bad news for employers.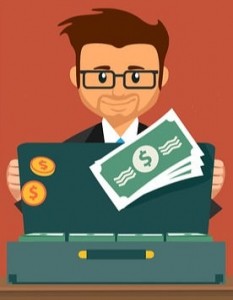 The top six reasons employees are satisfied with their job include (from first to sixth):
my work is interesting/I like it
I have good relationships with colleagues/employees
I have flexible hours or can work remotely
I make a good salary/good pay
I have a good relationship with my manager(s)
I am well-respected.
Areas for improvement
When it comes to employee pay concerns, Ceridian highlighted several areas where employers can make improvements:
while 58% agreed they were paid accurately, a surprising 25% said they had been paid inaccurately at least once in the past 12 months
22% said they received late payment in the past 12 months, with the reasons including company disorganization (35%), direct deposit issues (25%), cash flow issues (19%), and mail delivery problems.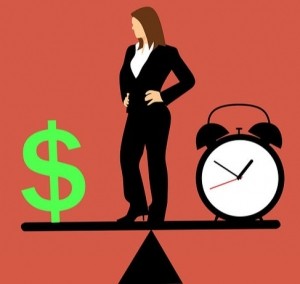 On-demand pay is gaining interest where employees can request some or all of their pay for a day, week, or other timeframe worked. 35% of employees said they would be likely, or very likely, to participate.
"When asked why they would be likely to participate in on-demand pay, 51% said it would help with unexpected expenses, followed by those who said it would reduce the stress of living paycheck to paycheck (45%)," the report noted.
33% of workers said they would regard their employer somewhat or much more favorably if on-demand pay was available while 60% said it would not change their perception. Not surprisingly, the concept appealed more to younger workers aged 18-24 (56%) and 25-34 years of age (45%).
Transparency needs work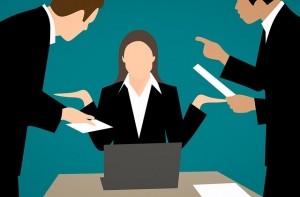 When it comes to pay transparency, there's still work to be done by employers. 47% of employees said there was transparency at work, 31% said they only knew what others made informally by speaking with other employees, and 22% said they didn't know how much other employees were paid.
Regular pay reviews are surprisingly absent for 25% of those surveyed while 24% said they were unsure and 10% said they received them less than once a year. That means 59% of employees are unclear about pay reviews.
Sterling says companies need to clearly and consistently communicate all pillars of total compensation, including pay, benefits, and commissions.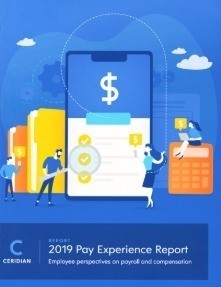 By being properly transparent about pay, employers will be better able to attract, motivate, and retain employees in an increasingly competitive market for talent.
You can download a free copy of the Ceridian Pay Experience Report here.