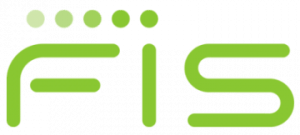 Fidelity National Information Services' (FIS) $43-billion cash-and-stock deal to merge with payments processor Worldpay Inc is another step in the sweeping shakeout and repositioning happening within the global payments industry.
The merger follows Fiserv's $22-billion deal to buy First Data Corp two months ago.
The new FIS/Worldpay company will be based in Jacksonville, Florida at FIS's current headquarters when the deal closes later this year.
A $12 billion payments powerhouse

The new company will have combined annual revenue of $12 billion from every aspect of the payments businesses, including merchant acquisition, e-commerce, faster payments, and payments processing.
"This is purely a strategic combination," FIS Chairman and CEO Gary Norcross told industry analysts in a call Monday to discuss the proposed merger. "We can't speak to what other combinations are occurring in the industry. We want to make sure we have scale to compete not only now but in the future."
FIS now competes with Fiserv in payments processing for banks as well as with its own debit card network NYCE. FIS also issues cards for bank clients and processes payments in 19 countries.
Formerly Vantiv, Worldpay is a significant payments acquirer and the deal with FIS shows both the benefits and the need for issuers and acquirers to merge to build bigger global networks.
FIS and Worldpay expect to see cost savings and revenue gains after year one of $250 million, $500 million cumulatively after year two, and $700 million after year three. With approval by shareholders and regulators of the merger, FIS shareholders will own 53% and Worldpay shareholders 47% of the combined company.
Image by Gerd Altman at Pixabay