As the critical Festival shopping season begins, India's Paytm Mall, the e-commerce subsidiary of payments and financial services company Paytm, is getting closer to profitability after several years of losses typical for a startup in the e-commerce business.

"Paytm Mall business is close to break-even, USD 3 million EBIDTA loss a month and USD 1.2-1.3 billion run rate. In a day, we do 275,000-300,000. In festive season, this peaks to half a million orders a day, double of the average day," founder Vijay Shekhar Sharma said at the India Mobile Congress 2019 recently.
Sharma said Paytm Mall should reach profitability within a year and then the company will consider an IPO when it is generating cash. That's impressive growth in the ultra-competitive e-commerce market since launching in February 2017.
Blue-chip investors patient
Its investors have been patient with the 2 ½-year-old e-commerce subsidiary while it burned through cash as it grew its market share against some of the biggest competitors in India which include Amazon and Walmart-owned Flipkart.
Losses in fiscal 2019 totaled $592.29 million compared to $225.33 million in the previous year.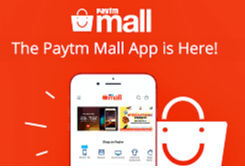 It certainly helps Paytm Mall to have a successful financial services company as its parent. Paytm and its successful Paytm Wallet have more than 177 million registered users with more than 7 million merchants accepting payments across the country.
In addition to blue-chip investors that include SoftBank, Alibaba Group, and Warren Buffett's Berkshire Hathaway, Paytm Mall raised an additional $407 million last year from SoftBank and Alibaba.com Singapore E-commerce. This year, eBay purchased a 5.59% stake for $160 million, according to a report in the Economic Times of India.
2019 Festival sales buoyant
Paytm Mall's major competitors Amazon and Flipkart have both claimed record sales in the first week of this year's Festival sales period although neither company releases actual sales numbers or value of sales. Analysts expect total sales for the festival period (Sept 25 to Oct 29) to reach between $4.8 billion (Forrester) and $6 billion (RedSeer Consulting) despite economic uncertainty.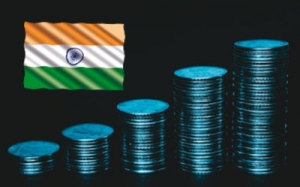 RedSeer Consulting founder and CEO Anil Kumar estimated sales by Amazon and Flipkart alone exceeded $3 billion in the first critical week of Festival sales (Sept 25 to Oct 4) and said sales overall grew by 30% in the e-commerce sector compared to last year.
Kumar predicts $6 billion in sales by the end of the festival season and RedSeer also reported that the two companies together comprised 90% of e-commerce sales with the remaining 10% split among competitors.
Paytm Mall's shopping app has more than 10 million downloads on Google Play alone and if it's tracking half a million orders a day during prime festival season, it's future looks positive if it stays on the path to profitability. But it's competitors, big and small, will not give way easily.