According to Credit Suisse analysts, India's payments market could grow from $200 billion today to reach $1 trillion by 2023.
Walmart is smiling because it's $16 billion purchase of more than 80% of e-commerce giant Flipkart included small payments subsidiary PhonePe. With Indian mobile usage exploding and digital payments growing fast, PhonePe provides an intriguing opportunity and several challenges.
PhonePe's potential is big
PhonePe has grown both revenue and volume of transactions four times in the past year, reflecting both the Indian government's encouragement of a cashless society as well as fast-growing adoption of technology across the country. That's hardly surprising considering the app has more than 100 million downloads on Google Play store alone.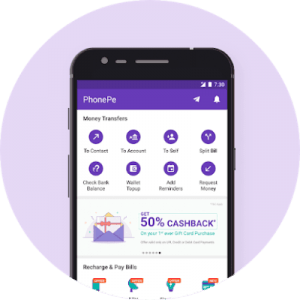 KeyBanc Capital Markets analyst Edward Yruma estimates PhonePe may be worth $14 billion to $15 billion, independent of Flipkart's e-commerce business. Not a bad potential return on Walmart's investment.
PhonePe says it had more than 290 million transactions with a value of $85 billion in June alone, compared to 71 million transactions at $22 billion a year earlier. With 150 million customers and more than 5 million merchants, it's no wonder Walmart and investors are looking carefully at the possibilities for this payments company's future.
The Indian government reported digital transactions rose 51% to 31.34 billion from 20.7 billion transactions last year and it hopes to see 40 billion transactions this year as it continues to promote a cashless society. 
Biggest payments competitors in India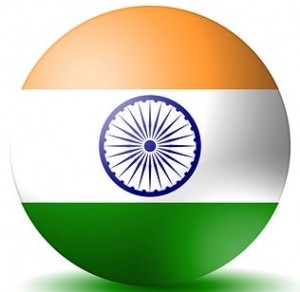 It's not like there aren't any other players in the payments market in India. Payment services providers handle everything from mobile recharges, travel, railway tickets, utility bill payments, movies, and events tickets as well as in-store payments at grocery stores, shops, restaurants, parking, drug stores, and schools.
Like everywhere, startups and fintechs alike see huge growth possibilities. Traditional banks have market share but will need to partner with or acquire more agile fintech companies to compete. And if you think traditional banks are slow to adapt in developed countries, imagine the challenge in India?
Paytm has more than 400 million customers and 12 million merchants on its platform and is the leader in India's payments business. Paytm is owned by One97 Communications and its investors include Warren Buffett, Alibaba, SAIF Partners, Intel Capital, and SAP Ventures.
Other payments competitors include MobiKwik, FreeCharge and other payments apps including Amazon Pay, Google Pay, and Alipay.
What's ahead for PhonePe?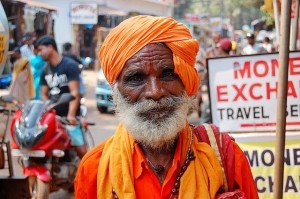 Bloomberg reports Walmart is still considering PhonePe's future. With a valuation of $10 billion, Walmart could bring as much as $1 billion from strategic or financial investors.
Flipkart's outside investors include Tiger Global Management and Tencent Holdings Ltd which each own 5% of PhonePe's owner.
"The market is getting bigger and fintech startups are becoming innovative," Kunal Pande, partner, advisory services at KPMG told Bloomberg. "The accelerated growth in many fintech areas is attracting investor interest."
One thing's for certain. PhonePe is poised for growth and whether it remains a separate operating unit or gets sold in the future, Walmart will be smiling as a result of its accidental acquisition.