The holidays are where 30% of sales are made for the year according to the US National Retail Federation. McKinsey & Company report that nearly one-third of consumers expect to spend more this year than last, and retailers are going to need to personalize in order to capture those sales.
In its 2019 Holiday Season Shopping Report, McKinsey uncovered some emerging consumer trends with big implications for holiday retail sales.
What customers need this year?
What the researchers found were several surprising insights among shoppers in Canada, Germany, the United Kingdom, and the US: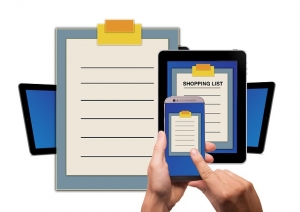 Help wanted: 47% of consumers didn't know what gift to buy.
Many had no budget: a significant number of shoppers had no budget including those in Canada (13%), UK (13%), (12%), and the US (10%).
Omnichannel matters: 62% will shop both online and in-store making omnichannel marketing critical for success. While researching what to buy happens mostly online, most sales happen in-store. Shoppers are interested in enhancing digital off-line experiences including browsing products in a digital panel (24%), self-checkout (11%), and receiving direct offers via mobile (10%).
What's valued: the top three things consumers wanted were attractive offers, convenient online shopping, and inspiring gift ideas backed up by faster, free delivery.
Serious research: most will do their research with only 12% admitting they shop spontaneously.
Shopping earlier: holiday shopping is already underway even before Black Friday sales start in three weeks and some retailers are responding.
A quick look at the concerns expressed by US shoppers provides a clear blueprint for strategies that will lead to retail success.

What do online shoppers want most?
As most retailers and online competitors know, the "Amazon effect" is a reality. If you haven't got fast, free delivery you may not be competitive.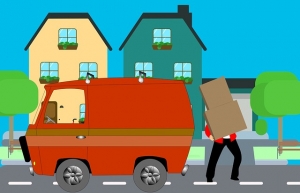 "For shoppers in Germany (61%) and the UK (45%), the assurance that gift purchases arrive within a guaranteed timeframe is the number one factor that will sway their choice of retailer. For shoppers in Canada (56%) and the US (50%), however, the option of free expedited delivery proved a top enticement," the report says.
How do you measure up online and in-store?
Top gift categories?
And what will consumers be buying this year according to the report?
"Clothing won out as the top shopping category for the majority of shoppers in the UK (67%), the US (65%), and Canada (61%), while in Germany Beauty & Fragrances took the top spot 13 for 48% of shoppers. Interestingly, Gift Cards took #2 spot with consumers in Canada (55%) and the US (54%), while UK shoppers were most likely to prioritize their shopping efforts in the Grocery/Beverage category (42%)."
What must retailers do to get more sales?
Given the trends identified by McKinsey, the winning retailers will be those who respond in three key ways: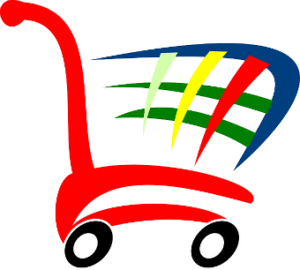 Personalization: whether it's an organized female shopper early in October or a last-minute male shopper in December, merchants must personalize their offers. Personalization can increase sales between 15% and 20% and online sales even more!
Omnichannel: with browsing and researching in advance online or comparing competitor prices while in-store, retailers need to be there in every channel along the consumer journey to purchase.
Consideration: Shoppers want relevant recommendations, not just marketing hype. "Providing options early in a shopper's planning cycle and/or providing curated and easy-to-navigate options for gifting when browsing in-store or online is a win." the report says.
When it comes to whom shoppers are buying for, the top three choices were the household, myself, and kids. McKinsey did note that this year they saw a slight shift away from shopping for oneself compared to last year although men are still more likely to do so than women.
Smart retailers will capitalize on these trends and work hard to use these three key strategies to meet the needs of consumers during the busy shopping season.
For more insight, you can download a free copy of the McKinsey 2019 Holiday Season Shopping Report here.