Thanksgiving in the US originated as a Pilgrim harvest festival celebrated in October 1621. According to Wikipedia, the feast lasted three days and was attended by 90 Native Americans and 53 Pilgrims.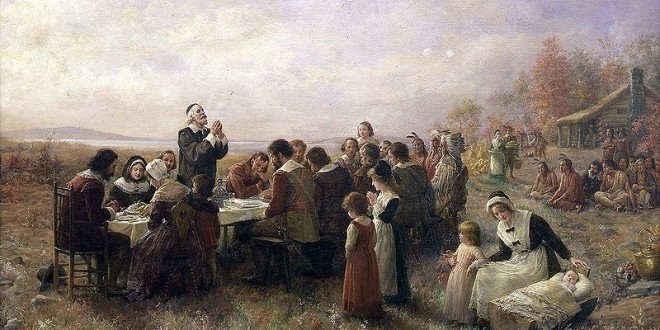 "The First Thanksgiving at Plymouth" by Jennie Augusta Brownscombe –
Stedelijk Museum De Lakenhal
President George Washington first proclaimed it as a national holiday in 1789. Thomas Jefferson chose not to celebrate the holiday, and it was only occasionally celebrated until President Abraham Lincoln, who named it a federal holiday in 1863 during the height of the Civil War.
Surprisingly, the modern US Thanksgiving holiday was only formally declared a national holiday to be celebrated on the fourth Thursday of November by President Franklin D Roosevelt in 1941.
Today, we celebrate Thanksgiving in the US as a happy time for family, friends, and feasting and sometimes a little shopping over the weekend. From your friends at Payments NEXT, we wish you a warm and enjoyable holiday.